The property market has undergone a number of changes these past few months. We covered the increase in house prices in Toronto not too long ago. The same trend can be seen in other cities as well. The increase in prices and the taxes associated with buying and selling properties are among the reasons why property owners prefer to renovate than to relocate.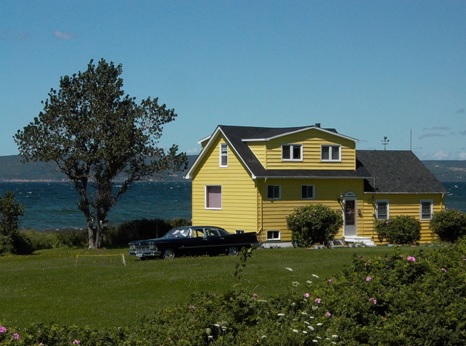 There are some interesting developments on the home improvement scene too. While a home improvement project used to mean some gardening and exterior touch-ups, today's projects can involve everything from window replacement to complete remodeling. In fact, some trends are forming in markets across Canada.
Smarter Homes
The majority of home improvement projects, especially in big cities like Toronto, now focus on making homes smarter. The presence of smart home appliances enables homeowners to have more control over their appliances without actually having to be at home. For example, you can actually turn the air conditioner on as you make your way home from work; the perfect interior temperature will greet you when you arrive.
Smart home appliances require a hub at the centre of the system. Google, Amazon and other brands have released their own versions of smart home hubs that can be integrated with smart thermostats, smart locks, smart switches and other elements. Once integrated, these gadgets will communicate with each other and offer the occupants features such as voice control and smart scheduling.
Heated Flooring
Another trend that's quickly becoming popular on the market is heated flooring. There are two reasons why heated flooring is becoming popular. First, the available systems are more affordable than ever. You can find the best radiant floor heating Calgary has to offer even when you have a relatively limited budget.
Second of all, installing heated flooring is no longer as complicated as expected. The available systems are sold as kits and come with installation guides. Some manufacturers are even working with experienced construction companies to offer heated flooring installation as part of their product. The increase in popularity also means more discounts and special offers.
There is a long list of benefits to enjoy with the best heated flooring installed. It is a worthy investment to make, especially if you're serious about keeping the home as comfortable as it can be during colder seasons. It is also one of the most valuable home improvements to invest in today in terms of the boost in value.
Other Home Improvements
There are several other trendy home improvements to invest in as well. Landscaping is making a strong comeback this year. After all, your front garden needs to present the right first impression. Weatherproof exterior cladding or paint is another home improvement trend that is both practical and valuable at the same time.
Nevertheless, these home improvement ideas are popular because they add value to the property. Homeowners across Canada are investing more money towards making their properties better, more comfortable and more functional this year, so we can expect more home improvement ideas to become popular in the coming months.