St Francis Endtime Prophecy: Unless Those Days Be Shortened
By: Eric Gajewski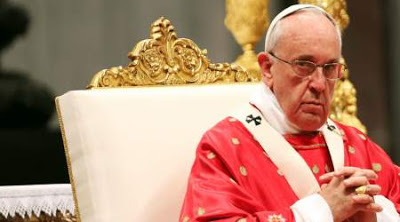 Many of you are already somewhat familiar with the St. Francis Endtime Prophecy. A large number of people however fail to realize just how close we are to the Tribulation. They do not draw the connection between what Our Lord said in the Gospel and what St. Francis says in this prophecy. Our Lord said in Mathew 24:22 "that unless those days be shortened" no flesh would survive. The same was reiterated by St. Francis of Assisi. Was Our Lord indicating that people would not literal survive or is He stating this in a spiritual sense? It seems to me it is both. We are surrounded by so much evil that if God truly doesn't shorten the days no man nor woman would probably survive and/or save their soul. With the ongoing "chilling" of charity we see just how close we are to the arrival of the Antichrist. Having said this, let us break down the endtime prophecy of St. Francis further.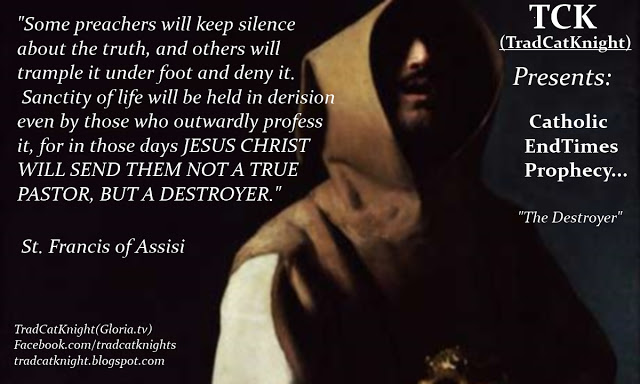 First, the prophecy itself: "There will be an uncanonically elected pope who will cause a great Schism, there will be diverse thoughts preached which will cause many, even those in the different orders to doubt, yea, even agree with those heretics which will cause my Order to divide, then will there be such universal dissension and persecutions that if those days were not shortened even the elect would be lost." (source: The Reign of Antichrist by Rev. R. Gerald Culleton)
Shortly before he died, St. Francis of Assisi called together his followers and warned them of the coming trials saying:
1.
The time is fast approaching in which there will be great trials and afflictions; perplexities and dissensions, both spiritual and temporal, will abound; the charity of many will grow cold, and the malice of the wicked will increase.
2.
The devils will have unusual power, the immaculate purity of our Order, and of others, will be so much obscured that there will be very few Christians who will obey the true Sovereign Pontiff and the Roman Church with loyal hearts and perfect charity. At the time of this tribulation a man, not canonically elected, will be raised to the Pontificate, who, by his cunning, will endeavour to draw many into error and death.
3.
Then scandals will be multiplied, our Order will be divided, and many others will be entirely destroyed, because they will consent to error instead of opposing it.
4.
There will be such diversity of opinions and schisms among the people, the religious and the clergy, that, except those days were shortened, according to the words of the Gospel, even the elect would be led into error, were they not specially guided, amid such great confusion, by the immense mercy of God.
5.
Then our Rule and manner of life will be violently opposed by some, and terrible trials will come upon us. Those who are found faithful will receive the crown of life; but woe to those who, trusting solely in their Order, shall fall into tepidity, for they will not be able to support the temptations permitted for the proving of the elect.
6
. Those who preserve in their fervour and adhere to virtue with love and zeal for the truth, will suffer injuries and, persecutions as rebels and schismatics; for their persecutors, urged on by the evil spirits, will say they are rendering a great service to God by destroying such pestilent men from the face of the earth. but the Lord will be the refuge of the afflicted, and will save all who trust in Him. And in order to be like their Head, [Christ] these, the elect, will act with confidence, and by their death will purchase for themselves eternal life; choosing to obey God rather than man, they will fear nothing, and they will prefer to perish rather than consent to falsehood and perfidy.
7.
Some preachers will keep silence about the truth, and others will trample it under foot and deny it. Sanctity of life will be held in derision even by those who outwardly profess it, for in those days JESUS CHRIST WILL SEND THEM NOT A TRUE PASTOR, BUT A DESTROYER."
(source: Works of the Seraphic Father St. Francis Of Assisi, Washbourne, 1882)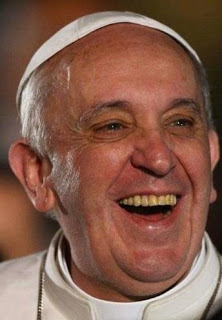 Uncanonically elected "Pope". Of course, Francis, is not a true Pope and he has even admitted that he maybe the actual one to fulfill this prophecy. This is not conjecture on my part but his actual words. This long foretold "endtime schism" which would be the greatest in Church history is yet another sign that we are close to the end of the world. Who can argue that we are not close to this formal schism? Now, although, I do not agree with those who say Francis is the False Prophet he is a wolf or a false prophet forerunner to "Master Jesus" (who will soon arrive to "unify the Christian churches). The mere fact that we are hearing an "ecumenical rite" is coming is only further proof of just how close we are to the arrival of the False Prophet and this formal schism. It wont stop there though. The plan is to abolish the Mass altogether and set up Maitreya's Image (abomination of desolation) in these "Christian churches".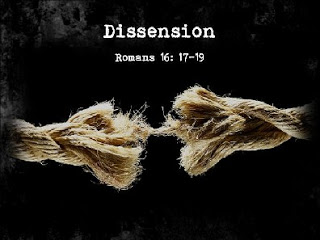 Great Dissension. In addition to what has already been mentioned who can argue that there are diverse opinions maintained worldwide. There seems to be no unity anywhere let alone in "traditionalistland". This is a part of the spiritual chastisement we are going through. Vatican II was heretical and wrought confusion and now we are seeing the fruits of St. Francis's words come to pass. Sadly, there are even some "Catholics" giving up on the fight altogether and abandoning Religion. This only proves that they did not love Our Lord. Only he who will persevere unto the very end in this trial of all trials shall be saved. We know from Holy Scripture only FEW will remain faithful unto the end.
If you enjoy the TradCatKnight blogs, please recommend above as a contributor!
Read more at article link above.