Pro-abortion "Catholic" speaker tapped for Santa Clara Law School commencement
Cant be Catholic and Pro Abort, pray for this poor souls conversion before its too late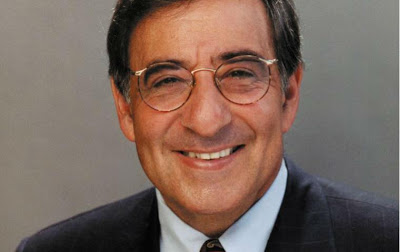 Former Defense Secretary Leon Panetta will speak at Santa Clara University School of Law commencement May 20
[Editor's note: Leon Panetta compiled a strong pro-abortion voting record while serving in the U.S. House of Representatives from 1976 to 1994 from California's 16th Congressional District. In 1990, he was a co-sponsor of the federal Freedom of Choice Act, and later, as President Bill Clinton's White House chief of staff, Panetta defended the then-president's veto of a bill that would have prohibited partial-birth abortions.]
Leon Panetta, who served as United States Secretary of Defense, CIA director and an eight-term member of Congress during his 50-year career, will be the featured speaker at Santa Clara University School of Law's commencement ceremony.
Panetta will address the class of 2017 at Santa Clara Law's commencement ceremony on Saturday, May 20 at 9:30 a.m. in the Mission Gardens.
"Our students have a tremendous role model in our distinguished alumnus, Leon Panetta, and his decades of ethical leadership and public service," said Santa Clara University School of Law Dean Lisa Kloppenberg.
"His career exemplifies our University's Jesuit ethos of putting one's talents to work in service to others. At every turn he has endeavored to create a more just, humane, and sustainable world." Panetta is currently chairman of the Panetta Institute for Public Policy, a nonpartisan, not-for-profit study center seeking to attract thoughtful men and women to lives of public service and prepare them for the policy challenges of the future.
It includes a Congressional Internship program for students, including Santa Clara University students, as well as a lecture series, policy research and other youth civic-engagement opportunities. "As an alumnus of Santa Clara University and the School of Law, I am honored to speak to the class of 2017 at their commencement ceremony," said Panetta.
"I hope to share with them the same inspiration I received from Santa Clara to a life of public service to our democracy." Panetta's affiliation with Santa Clara University is a close and longstanding one.
If you enjoy the TradCatKnight blogs, please recommend above as a contributor!
Watch related video at article link above.