According to Vladimir Azhazha, former navy officer and a famous Russian UFO researcher "Fifty percent of UFO encounters are connected with oceans."
So UFOs tend to stick to the oceans and flying in and out of the water?
Now look at this satellite image of the Gulf of Fonseca near the Island of Meanguera in El Salvador, it shows a very strange unknown object in the sea that generates strange patterns on the water.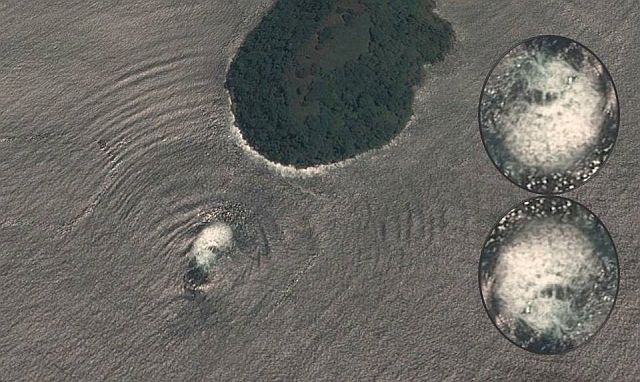 According to researchers it is a natural maritime phenomenon but I don't buy it. What kind of a natural phenomenon can create such strange patterns and ripples in a further perfectly calm ocean?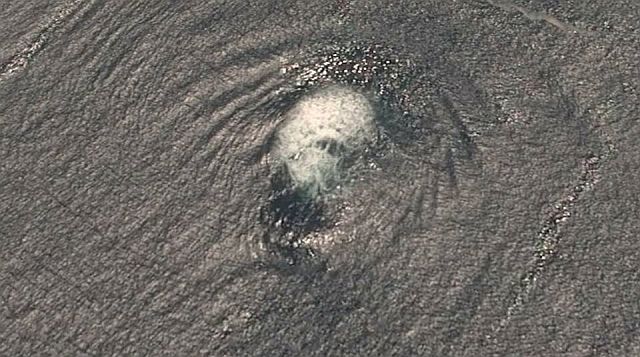 There is much discussion as whether it is a natural phenomenon or a UFO coming out of the water or going into the water.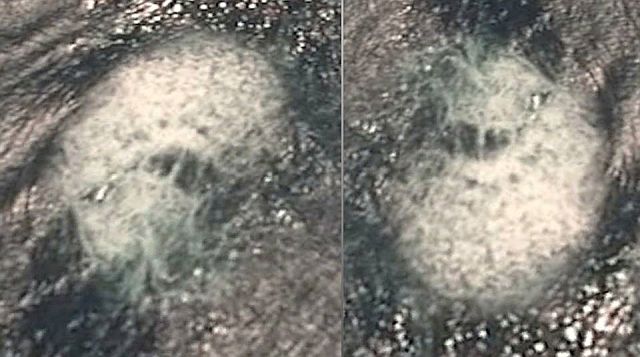 Any idea what it could be? Check it out yourself:
Google Earth coordinates: 13° 9'38.34″N 87°42'26.38″W
Google Maps: https://www.google.com/maps/@13.1606302,-87.7082928,760m/data=!3m1!1e3?hl=en&authuser=0
Thanks http://ufosightingshotspot.blogspot.com/
Check out more contributions by Jeffery Pritchett ranging from UFO to Bigfoot to Paranormal to Prophecy
~~~~~
Most people who use social media have figured out that Facebook and Google are in cahoots with the government. For those who are well aware of the issues, it's high time you switched over to Seen.life. It is a website that is similar to Facebook but without all the censorship.
Firearm friendly, you may buy sell or trade anything allowed by site TOS rules.