Corpuscular ship is constructed in detail in accordance with the law of God in the form of light energy. Light corpuscular ship is therefore better as a spiritual power manifested corpuscular ships. The ship can move faster than light. When the object moves faster than light, disappearing from sight. Goes into another dimension.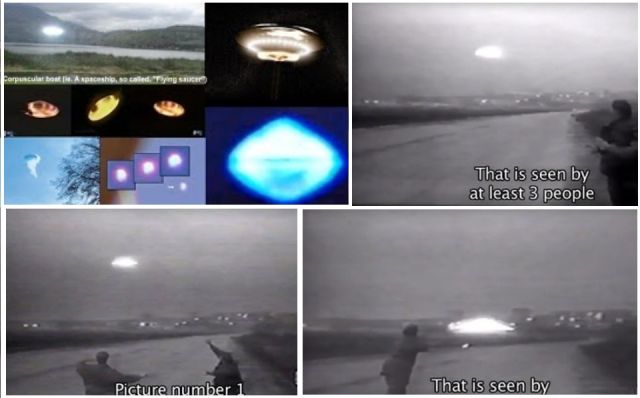 The human eye sees everything that is inside of the light spectrum. When I mention the light spectrum and hit the light spectrum of the sun. With increased intensity of light would blind man. His senses would not notice a higher form of vibration. It can not therefore see the world resulting on a different frequency, although located around beside him. Corpuscular ship can move at high speed. It is therefore invisible to the human eye. By increasing the energy of the corpuscular vessel there is an increase of its speed. If it goes into the vessel by its frequency, it means that moves slower than the maximum speed. This makes it the human eye sees. It manifests itself in the form of light.
Reducing the speed to changing light and the human eye, the ship must appear as a solid object. If the moving ship and if it stays on the molecular level, the maximum rate will remain invisible to the human eye. That they are explained in words that corpuscular ship may be the front door of your house and you will not see it. The ship can come to a man secretly. People of it may remain hidden from man.
The people of the corpuscular vessels reduces its frequency to a protein molecule in the cell become visible to the human eye. They therefore come secretly and suddenly appear before you in the form of light and energy. At that moment comes the light source, the energy in the form of spirit. You will be influenced by your spirit will be affected the most energy, which manifested itself around you and you will be allowed contact with corpuscular ships. In contact with them you should not worry. Believe me, it's something natural. There is nothing mysteriou
https://www.facebook.com/UFOkruhyvobilyainezahady