Story Views


Now:
Last Hour:
Last 24 Hours:
Total:
Beware of a FED audit – its Dangerous! [video]
Saturday, March 21, 2015 5:29
% of readers think this story is Fact. Add your two cents.

So the US government is now allowed to audit the FED on a kinda limited and consensual basis. But it would seem that nobody actually wants to do it properly… so why could this be?
According to its short title, the Federal Reserve Transparency Act of 2009 (H.R. 1207) amends Title 31 of the United States Code "to reform the manner in which the Board of Governors of the Federal Reserve System is audited by the Comptroller General of the United States and the manner in which such audits are reported". It strikes exceptions to the audit protocol for the Federal Reserve System, the central bank of the United States, and replaced an indefinite deadline with a deadline of December 2010. It also ensures the audit results are available to Congress. The audit would include the Fed's "discount window", its funding facilities, itsIt does not seem to include gold bullion and many other aspects of the FEds system.
The Federal Reserve states that "the financial statements of the Federal Reserve Banks and the Board of Governors are audited annually by an independent outside auditor."[6] The bill's sponsor, Congressman Ron Paul (R-TX), countered by stating that the present audit process exempts the Fed's "most crucial activities".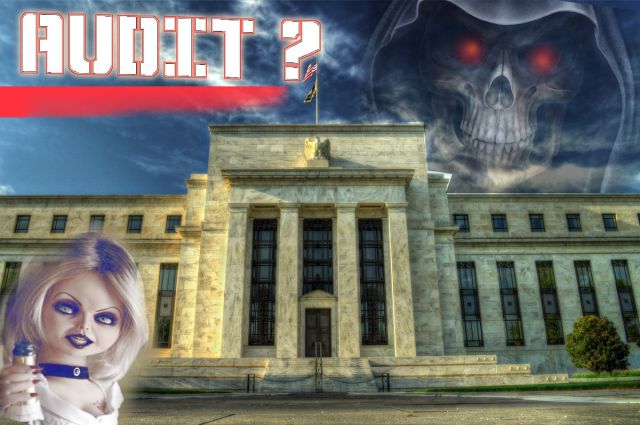 ---