news.goldseek.com / By Warren Bevan / 12 March 2017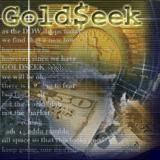 Not the best week for stocks but the bull market remains intact and a little refresh is great.
Banks and biotech are acting fine along with many other sectors, with a nod to the miners late in the week.
Metals showed weakness this past week as we expected, but late in the week I noticed some miners showing bounces off support areas.
Mining stocks nearly always lead the metals and they are telling me metals area ready to bounce, at the very least.
Gold lost 2.05% this past week and is now below the 4 moving averages.
That is terrible news, that said, unless we remain under the 100 and 50 day moving averages at $1,212 for a few days, it's not a big deal.
As I mentioned, miners showed some strength and Friday did print a Doji bar which will be confirmed with a higher close Monday.
The post Time To Bounce appeared first on Silver For The People.
Source:
http://silveristhenew.com/2017/03/12/time-to-bounce/