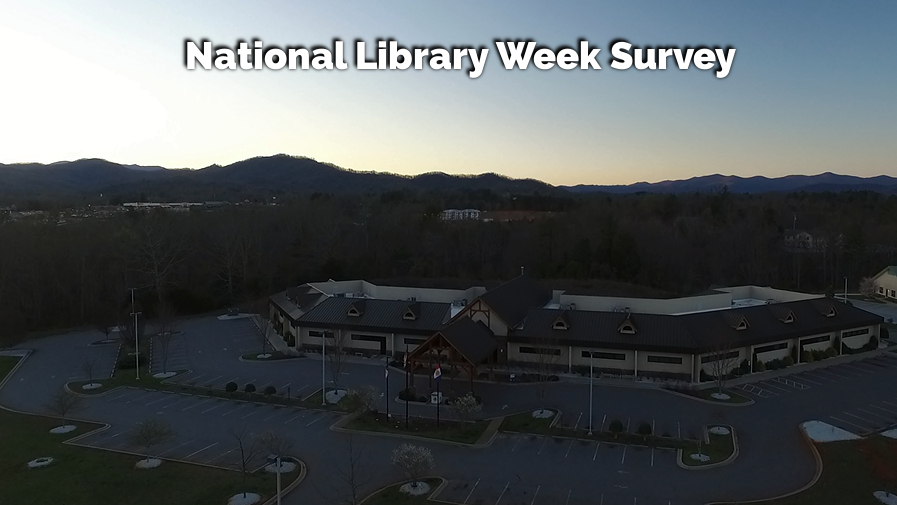 PRESS RELEASE
Macon County Public Library
149 Siler Farm Road
Franklin, NC 28734
(828) 524-3600
Each year, NLW celebrates libraries and the role they play in people's lives and communities. This year's celebration is observed April 9-15 and focuses on the theme "Libraries Transform."
To see the transformation that has happened since 1958, when the first National Library Week was celebrated, stop by your local Fontana Regional Library location in Macon, Jackson, and Swain Counties or visit our website at www.fontanalib.org . At the library today, people can check out a telescope, visit a portable planetarium, see the work of local artists and crafters; take a class to learn how to do something new, connect to the internet, check out eBooks and eAudiobooks, or do something fun and educational with their kids. No matter what people are interested in, Fontana Regional Library wants to help.
"Our mission is to provide the public of Jackson, Macon, and Swain counties with excellent service and convenient access to resources for their educational, informational, and recreational needs," says Karen Wallace, Fontana Regional Library Director. "To do that, we need to know what the public wants." In order to gather this feedback, the Library has developed a brief survey and invites members of the community to fill it out at their local library on online at www.fontanalib.org before April 30. All participants will be entered into a free drawing for a $50 gift card from Ingles.
Says Wallace, "Please take a few minutes to fill out this survey to let us know how we are doing, and what else we might do for you and the rest of the community."
For more information, or to fill out the survey, please call your local Fontana Regional Library location or visit www.fontanalib.org.
# # #

DAY SPONSOR
Carrion Tree Service is underwriting the daily weather briefing and public safety updates for today. they are a fully licensed and insured tree service, specializing in dangerous tree removal, view clearing, pruning, and crane services with a 24 Hour emergency response.
Their phone number is 371-4718. They are located at 120 Depot Street.
They can handle all your tree removal needs in good or bad weather.
Source:
http://thunderpigblog.blogspot.com/2017/04/fontana-regional-library-conducts.html