Our tea party pocket constitutional scholars seem to think our founding document is whatever you think it should mean. Take the threat of defunding sanctuary cities and states:
Attorney General Jeff Sessions announced Monday that the U.S. government planned actions—most notably the pulling of federal funds—against so-called sanctuary cities and states for undocumented immigrants.

Sessions slammed the cities and states that flout federal orders by refusing to arrest or detain undocumented immigrants. Sessions painted a picture of violent criminals on the loose, stating that "countless Americans would be alive today" if it weren't for sanctuary cities and states. "Such policies cannot continue. They make our nation less safe by putting dangerous criminals back on the streets."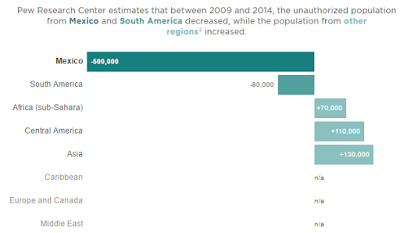 The immigrant problem is really nothing more than Republicans blaming someone for their problems:
In the spirit of America's founding principles as a nation of immigrants, sanctuary cities act as a protective shield, standing in the way of federal efforts to pinpoint and deport people at random. "My opponent wants sanctuary cities," Trump bellowed to a chorus of boos. "But where was sanctuary for Kate Steinle? Where was sanctuary for the children of Mary Ann, Sabine and Jamiel?"

Trump left out one critical detail. Neither mother's tragic loss actually took place within a sanctuary city.
Unconstitutional: Trump and AG Jeff Session's are determined to not let the Constitution get in the way:

As reporter Danielle Karson tells NPR from Los Angeles, California's Senate President Pro Tem Kevin de León says the state won't go along with what he calls "blackmail.""Singling out cities and states with punitive threats is unconstitutional," de León said. "Withholding federal resources is unconstitutional. We'll not hesitate to fight him, and settle the matter in court."

Explaining part of the potential legal fight, Karson adds, "Legal experts say the Constitution's 10th Amendment forbids the feds from 'commandeering' state and local governments to enforce federal mandates."



By threatening to withhold as much as $4.1 billion in federal grants, Sessions targeted cities and towns refusing to honor detainment orders

unless

the

orders also include a warrant or court order that establishes probable cause.

Sessions said "They make our nation less safe by putting dangerous criminals back on our streets."

Several studies have shown immigrants to be less likely than native-born Americans to commit a crime.
The Supreme Court has made it perfectly clear withdrawing funding is unconstitutional, take the late Antonin Scalia's word for it:

Sanctuary cities refuse to facilitate deportation both because city leaders believe it to be harmful and unjust, and because local law enforcement officials have concluded that it poisons community relations and undermines efforts to combat violent crime. They also recognize that mass deportation would have severe economic costs.

Under the Constitution, state and local governments have every right to refuse to help enforce federal law. In cases like Printz v. United States (1997) and New York v. United States (1992), the Supreme Court has ruled that the Tenth Amendment forbids federal "commandeering" of state governments to help enforce federal law. Most of the support for this anti-commandeering principle came from conservative justices such as the late Antonin Scalia, who wrote the majority opinion in Printz.

The Supreme Court has long ruled that conditions on federal grants to state and local governments are not enforceable unless they are "unambiguously" stated in the text of the law "so that the States can knowingly decide whether or not to accept those funds." In sum, the Trump administration can't cut off any federal grants to sanctuary cities unless it can show that those grants were clearly conditioned on cooperation with federal deportation policies.
But are these defunding threats coercive? Leave it to crackpot Sheriff David Clarke:

A live-streamed panel on "When Did World War III Begin?" and which dealt with "Threats at Home," was moderated by the Daily Caller's Ginni Thomas, wife of U.S. Supreme Court Justice Clarence Thomas.



Milwaukee County Sheriff David A. Clarke Jr., on that panel, said he has a way to put a stop to sanctuary cities … "you charge one mayor, one governor, one council president that adopts these laws, this stuff is going to end right away."


Clarke, who recently asked U.S. Immigration and Customs Enforcement, a division of Homeland Security, to give Milwaukee County Jail corrections officers the authority to enforce immigration laws under the 287(g) program, said that if other officials support the application, he will "work with ICE to have Milwaukee taken off the list."

He specifically mentioned Milwaukee Mayor Tom Barrett, Milwaukee County Executive Chris Abele and Milwaukee Police Chief Edward Flynn, writing in the Facebook post: "If this criminal illegal alien-supporting trio does not write a letter of support, I will support the cut in federal funding for Milwaukee."
A former liberal radio talk host who likes to ask the "follow-up question" at Democurmudgeon.blogspot.com
Source:
http://democurmudgeon.blogspot.com/2017/03/republicans-trash-constitution-by.html