One of the most fascinating archaeological mysteries is the discovery of the so-called Cochno Stone.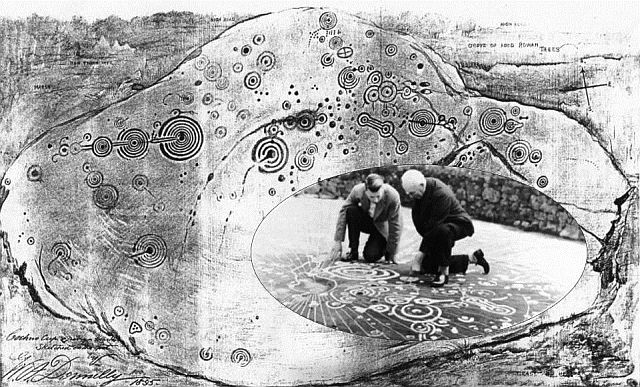 The 5,000-year-old Cochno Stone measuring 42 feet (13 m) by 26 feet (7.9 m) and considered as one of the finest sets of petroglyphs is a large Cup and ring marked rock at Auchnacraig, Faifley, West Dunbartonshire in Scotland and was rediscovered in 1887 by the Rev. James Harvey.
The mysterious stone features around 90 carved indentations that according to some researchers represent an ancient cosmic map detailing planets and stars.
Thanks http://ufosightingshotspot.blogspot.com/
Check out more contributions by Jeffery Pritchett ranging from UFO to Bigfoot to Paranormal to Prophecy
~~~~~
Most people who use social media have figured out that Facebook and Google are in cahoots with the government. For those who are well aware of the issues, it's high time you switched over to Seen.life. It is a website that is similar to Facebook but without all the censorship.
Firearm friendly, you may buy sell or trade anything allowed by site TOS rules.