During four nights this week the High-frequency Active Auroral Research Program (HAARP) will spring to life after three years of dormancy, and heat the highest wisps of our atmosphere directly above.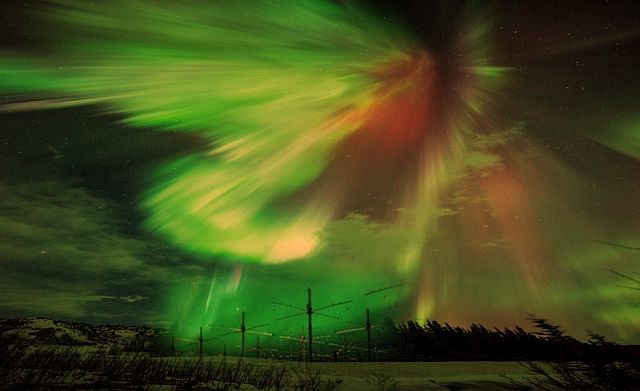 Scientists are running experiments in an attempt to create artificial auroras. Using the HAARP antennas as the energy source they will beam 2.1 megawatts of radio energy into the ionosphere which is the region that starts at 100 kilometers above the ground.
Then the radio signals will excite electrons and turn them into waves of relatively hot ionized gas, or plasma in the atmosphere and create air-glow in basically the same colors as the natural aurora.
According to the scientists they want to learn more about the artificial aurora as it helps them to understand the natural aurora!
Thanks http://ufosightingshotspot.blogspot.com/
Most people who use social media have figured out that Facebook and Google are in cahoots with the government. For those who are well aware of the issues, it's high time you switched over to Seen.life.
Seen.life is a website that is similar to Facebook but without all the censorship. Firearm friendly, you may buy sell or trade anything allowed by site TOS rules.
Check out more contributions by Jeffery Pritchett ranging from UFO to Bigfoot to Paranormal to Prophecy