A RUSSIAN state TV channel were left red-faced after they broadcast a report on a meeting Vladimir Putin was meant to attend – BEFORE it even happened.
The segment focused on Mr Putin's meeting with Kyrgyzstan President Almazbek Atambayev and they reported on it in the past tense.
However, while the report was shown on live TV today – the meeting is not due to take place until next Monday.
Whoops.
In the broadcast a Rossiya 24 journalist said: "The Kremlin also reports that Vladimir Putin met with Kyrgyzstan President Almazbek Atambayev on Monday.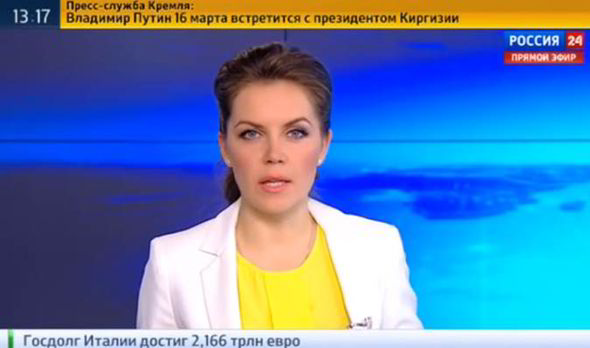 "They talked about cooperation in investment and humanitarian spheres and the energy sector.
"They also discussed the possibility of Kyrgyzstan joining the Eurasion Union."
During the broadcast pictures of Mr Putin and Mr Atambayev were shown as what happened in their 'meeting' was reported.
The Rossiya 24 TV channel later told the BBC Russian Service that the report had been a mistake.
The gaffe came as rumours about Mr Putin's health went into overdrive after claims that he had suddenly disappeared from public life.
A Kremlin spokesman dismissed suggestions the 62-year-old is unwell, his government had resigned or a close ally quit as boss of oil giant Rosneft.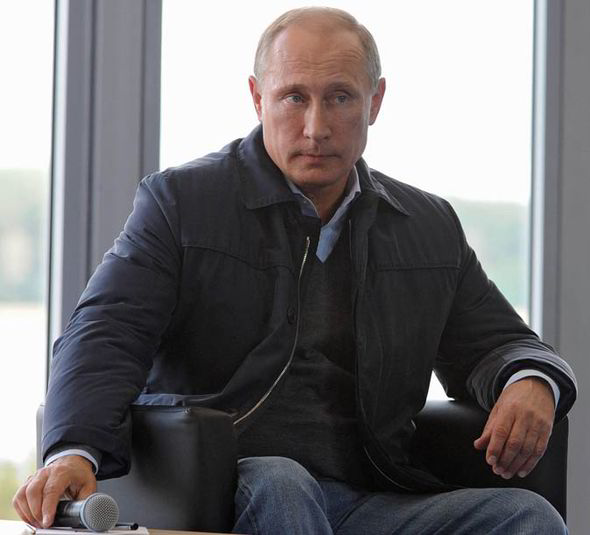 Reports surrounding Mr Putin's well-being intensified when the Russian president cancelled a high-profile meeting on Wednesday.
He was meant to be meeting with Kazakh president Nursultan Nazarbayev and Belarus leader Alexander Lukashenko.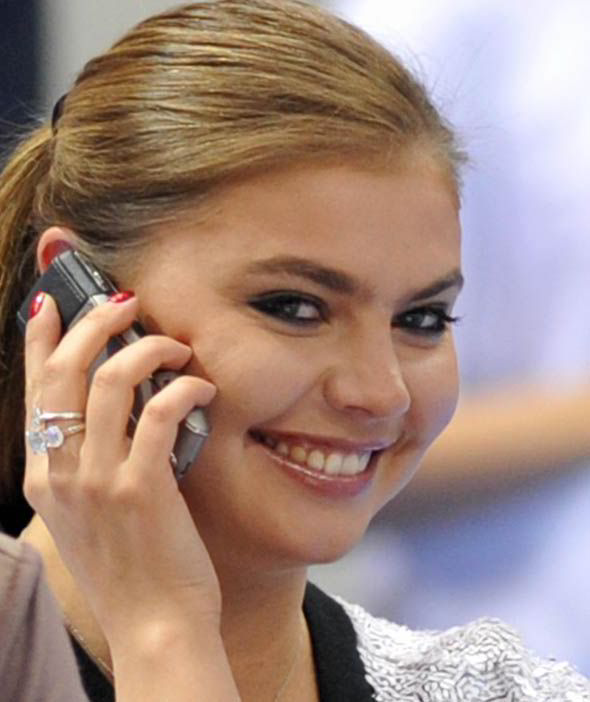 Sources suggested 31-year-old Alina Kabayeva was close to giving birth in the Swiss city of Lugano.
But Moscow has dismissed the reports, insisting the Olympic gold medal-winner was not bearing Mr Putin's child.
A Kremlin spokesman said: "Information about the birth of Vladimir Putin's child does not correspond to reality."
http://www.express.co.uk/news/world/563899/Vladimir-Putin-Russia-President-TV-channel-broadcasts-meeting-before-it-happens