In January of this year, Sen. John Cornyn (R-TX)Heritage ActionScorecard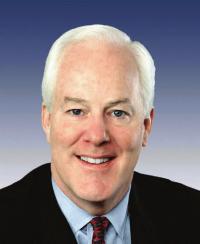 Sen. John Cornyn
Senate Republican Average
See Full Scorecard75% introduced the Justice for Victims of Trafficking Act. The most important part of this law is that it would impose an additional fine of $5,000 upon anyone caught engaging in various actions involved in human trafficking, and the money from these fines would go into a Domestic Trafficking Victims' Fund. It had no problem going through the initial committee mark up back in February. After all, opposition to human trafficking is supposedly one of the few bipartisan things in Washington. I say "supposedly" because it's now been all but scuttled because the Senate Democrats cannot stomach a provision in the bill that would prevent the fund's money from paying for abortions. This is a routine amendment to all spending bills, but evidently, the Democrats had to draw the line here and throw trafficking victims under the bus to support their radical views on abortion. What's worse is the Democrats' argument that they didn't see the provision because they didn't actually read the bill. I kid you not, that is what they are saying. Per Politico:
"What do you want me to tell you? We missed it!" said Senate Minority Whip Dick Durbin (D-Ill.) when asked why Democrats didn't recognize the language this time. "It was an obscure reference. Clearly if it had been front and center, we would have caught it."
Sen. Richard Durbin (D-IL)Heritage ActionScorecard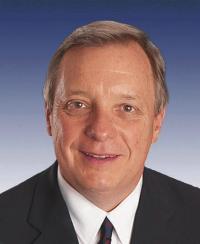 Sen. Richard Durbin
Senate Democrat Average
See Full Scorecard2% is the second most important Democrat in the Senate, not some backbencher, and he is going on the record stating that he hasn't read a bill being considered by his chamber. However, the incompetence reaches even higher than that. From another Politico article published earlier this week:
"You can blame it on staff, blame it on whoever you want to blame," Senate Minority Leader Harry Reid (D-Nev.) said Tuesday. "But we didn't know it was in the bill, and … the bill will not come off this floor as long as that language is in the bill."
But the Democrat stupidity doesn't end there. Senators Cornyn and Sen. Jeff Flake (R-AZ)Heritage ActionScorecard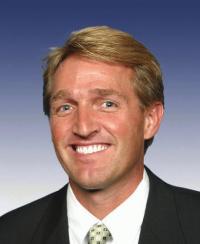 Sen. Jeff Flake
Senate Republican Average
See Full Scorecard59% are both quoted in the first article as being surprised that their Democratic colleagues wouldn't read a 86 page bill many of them had previously pledged to support. The staffers being blamed by Sen. Harry Reid (D-NV)Heritage ActionScorecard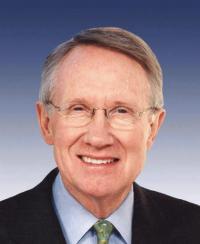 Sen. Harry Reid
Senate Democrat Average
See Full Scorecard10% are all professionals. It is their job to scrutinize these bills for problems and language that needs tweaking. Reid is not only throwing trafficking victims under the bus, he's tossing in the people his own Senators employ as well. Furthermore, if the following from that first article is true, then the Democrats' claims become even more risibly partisan:
Democrats appeared to have ample chances to spot the language. For example, the abortion language is on pages 4 and 5 of the bill. But when it came up in committee, the top Democrat, Vermont Sen. Patrick Leahy (D-VT)Heritage ActionScorecardSen. Patrick LeahySenate Democrat AverageSee Full Scorecard3%, offered an unrelated amendment on the same page — apparently not noticing the abortion provisions.
Even within the context of the current state of American abortion politics, this language added by Republicans should be uncontroversial. It is as, Politico notes basically an extension of the Hyde Amendment, which has been on the books since 1976 and, as noted before, is a regular addition to all spending bills. In this case, it is particularly necessary because the Hyde amendment itself only applies to funds under the jurisdiction of the Department of Health and Human Services. This bill, however, requires the Department of Justice to oversee the allocation of some funds via block grants. As the official summary of the bill explains:
The Department of Justice (DOJ) is authorized to award block grants to develop, improve, or expand domestic child human trafficking deterrence programs that assist law enforcement and other entities in rescuing and restoring the lives of trafficking victims, while investigating and prosecuting offenses involving child human trafficking.
Without the language inserted by the Republicans into the bill, the Hyde Amendment would not apply here. Make no mistake, the Democrats would love to language prohibiting federal funds from being used to pay for abortions stripped from all bills to appease their radical pro-abortion supporters, and that's the real reason why they are revolting over this bill.
Don't expect any fair coverage of this in the media. They are, as usual, accepting the Democrats' claims as fact and spinning the bill's rather routine anti-abortion language as worthy of outrage. Newsbusters has done an excellent job covering this. This is also being spun as an incident that will ruin Senators' abilities to trust their colleagues across the aisle, yet they neglect the huge role the Harry Reid-led Senate from 2007-2014 played in fostering this mistrust, with the Affordable Care Act being undoubtedly the worst example of Senate Democrats' abuse of power. As long as Sen. Mitch McConnell (R-KY)Heritage ActionScorecard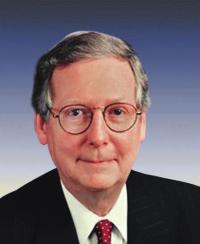 Sen. Mitch McConnell
Senate Republican Average
See Full Scorecard67% is Senate Republican Leader, you can be sure that the GOP won't be trying to hard to cross its Democratic colleagues. After all, the Kentucky Senator is the essential establishment Republican in that body.
Let's keep the focus where it truly belongs, though. The Senate Democrats are refusing to help victims of sex and labor slavery because they cannot get over their love of slaughtering unborn children. That's what's truly worthy of outrage in all of this.
The post Democrats Put Abortion before Helping Human Trafficking Victims appeared first on RedState.
Source:
http://www.redstate.com/2015/03/13/democrats-put-abortion-helping-human-trafficking-victims/