For two years New York Governor Andrew Cuomo has been pushing an Orwellian named " Women's Equality Act." Most of the ten items in the bill were feel good things which already exist but for the sake of winning the War on Women, they were reiterated to make the radical feminists feel good about themselves. The bill has been held up in the New York Senate because one of the ten items is a grotesque expansion of rights for abortionists in New York. Cuomo, who, when not engaging in adultery, suppressing investitgations into corruption, and supporting infanticide, is a Catholic received the rousing support of the abortion lobby. Because they saw big bucks heading their way. If the bill passed, New York would become the Disney World of abortion:
In his annual State of the State address from Albany today, Governor Cuomo announced an omnibus Women's Equality Act, a groundbreaking agenda to break down barriers to women's full participation in society and advance their health and well-being.

"Today, with the entire state watching, Governor Cuomo vociferously declared that women's equality, safety, and reproductive rights will be a priority for New York State in 2013," said Andrea Miller, President of NARAL Pro-Choice New York. "In the last election, New Yorkers spoke up in support of a woman's right to make her own reproductive health decisions, recognizing that she cannot participate fully in society if she cannot make the choices that are best for her and her family. Today Governor Cuomo demonstrated loud and clear that he understands and shares that commitment."
The truth about the bill was a lot more grim.
Cuomo was seeking to succeed where previous New York governors had failed, by finally getting the state Reproductive Health Act (RHA) enacted, since the bill had failed to make any headway as stand-alone legislation.

Instead, the RHA was turned into the 10th plank of Cuomo's legislation. It would have eliminated criminal penalties for third-trimester abortions after 24 weeks by adding a broad health exception. The law now on the books allows such late-term abortions if there is a danger to the mother's life.

Cuomo's abortion expansion also would have made illegal abortion restrictions such as parental-notification laws, informed-consent laws, restrictions on taxpayer funding of abortion and abortion bans of any kind.

Licensed medical professionals other than physicians would also have been authorized to perform first-trimester abortions.

Although the governor framed his bill as not expanding legal abortion, but as codifying federal law, the pro-life coalition opposing the legislation pointed out the sweeping abortion provisions actually were out of line with existing federal law that provides legal protection for unborn victims of violence, bans partial-birth abortion and restricts federal funds from paying for most abortions.
By some miracle the State senate held the line over the abortion plank and when Cuomo tried to address each of the parts of the bill separately, now-indicted Assembly Speaker, Sheldon Silver, foreshadowing Sen. Harry Reid (D-NV)Heritage ActionScorecard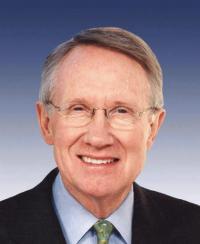 Sen. Harry Reid
Senate Democrat Average
See Full Scorecard10% on the federal human trafficking legislation, demanded protecting abortion as the price of passing any part of the bill. When Silver was forced to resign, the bill surfaced again in its component parts.
The abortion plank passed the feckless Assembly with some Republicans supporting it. The abortion bill looks dead in the Senate where the GOP won enough seats in November to control the Senate outright rather than in an uneasy coalition with "conservative" Democrats.
The state Assembly on Wednesday approved the most-debated individual measure of the 10-point Women's Equality Act, but it's not likely going anywhere in the Republican-controlled Senate.

The Assembly voted largely along party lines to pass a bill that would strengthen New York's abortion laws, formally recognizing federal Roe v. Wade rights and taking abortion out of the state's penal code. The vote was 94-49.

The legislation, however, is opposed by Senate Republicans and unlikely to be put to a vote. It was at the center of a lengthy standoff over the more-expansive Women's Equality Act, which forced the act to languish for two years before Assembly Democrats relented this year and broke some of its individual provisions into separate votes.
There are two lessons here. First, that the pro-abort forces are hungry for dollars and they will fight tooth and nail for as long as it takes to win. This abortion bill will continue to stalk Albany like some legislative version of The Walking Dead. Second, state and local elections matter. Even though New York remains a solid blue and remarkably unconservative state, by electing GOP senators one part of the legislature can be relied upon to defend babies from Planned Parenthood.
Read more: #ixzz3VifJnYIG
The post Expanded abortion law defeated in New York appeared first on RedState.
Source:
http://www.redstate.com/2015/03/29/expanded-abortion-law-defeated-new-york/