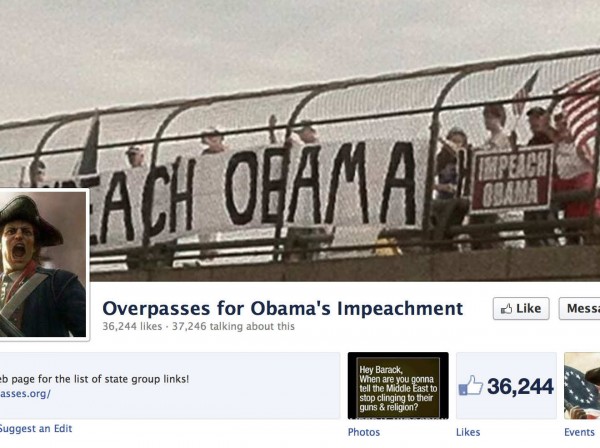 NO SHORTAGE OF INDUCED STUPIDITY IN AMERICA!
"The number one weapon that is used against humanity in order to further the globalist agenda is INDUCED STUPIDITY. Many older foreigners are in awe as they witnessed the dumbing down of America in just a few short decades." – Dave Hodges of the Common Sense Show
I'm only 40, and even I've noticed the progression of kids graduating from high school and college getting dumber and dumber with each year. Standards keep getting lower and lower in public schools, and make no mistake about it folks, that is BY DESIGN! The ruling class has made SURE the United States no longer even remotely resembles the CONSTITUTIONAL REPUBLIC we were founded as. We hardly even resemble a DEMOCRACY, for all those who mistakenly think we live in a democracy. Today we live in an OLIGARCHY.
Today's OLIGARCHY is determined to keep the average American from becoming too well educated, and they are doing a damn good job. I would argue today's politicians are much like the wealthy slave owners of large plantations during the 1800's. Just like plantation owners, those who control of the Department of Indoctrination… sorry… I mean Department of Education make certain public schools are not teaching "We the Peasants" our rights, lest we might stand up for ourselves and call them out.
Today's elites have merely exchanged one form of slavery for another. In the 1800's it was slavery based on skin color and hard labor. Today, it is based on keeping the average American so uninformed, and full of propagandized BULLSH**, that the electorate doesn't even have the required skills to discern the true from the nonsensical any more. I HAVE PRESENTED THE SOLUTION TO GETTING GOVERNMENT TO START DOING THE WILL OF THE PEOPLE, AND NOT THEMSELVES, but it gets ignored. In addition to getting dumbed down, we have gotten disgustingly lazy as a nation.
EVERYONE WANTS SOMEONE ELSE TO FIX IT…
HENCE THE TITLE:
AMERICANS ARE M.I.A. AS OBAMA KEEPS TRAMPLING US!
I am of the belief that if Republicans don't win in 2016, there will NEVER, yes that says never, EVER be another Republican President. I don't even think we can win 2016… and I've tried to sound the alarm about this but the article must be too long for most people… a whopping 2-3 pages. No matter how many times I post it, no one reads it. My belief does not stem from how good or bad I think our eventual presidential nominee will be, but rather everything to do with the fact that OBAMA AND LUIS GUTIERREZ HAVE BEEN GERRYMANDERING THE DISTRICTS ALMOST COMPLETELY UNNOTICED. It's going to come down to math. End of story.
SADLY… WE GET THE COUNTRY WE DESERVE…
At times like this I am reminded of a scene from the first 8 minutes of HBO's show that concluded it's first season last year called Newsroom. Jeff Daniels character is asked why he thinks America is the greatest country on the planet. After some poking and prodding by the moderator he explodes into a tirade about why America is no longer the best country in the world. Its sad, but his speech is DEAD on.
In it, at the end, when he is done going off… he tries to back peddle… and he says:
"It sure used to be. We stood up for what was right. We fought for moral reasons. We passed laws, struck down laws for moral reasons. We waged wars on poverty, not poor people. We sacrificed, we cared about our neighbors, we put our money where our mouths were and we never beat our chests.
We built great big things, made ungodly technological advances, explored the universe, cured diseases, and cultivated the world's greatest artists and the world's greatest economy. We reached for the stars, acted like men, we aspired to intelligence, we didn't belittle it, it didn't make us feel inferior.
We didn't identify ourselves by who we voted for in the last election and we didn't scare so easy. We were able to be all these things and do all these things because we were informed, by great men, men who were revered. First step in solving any problem is recognizing there is one. America is not the greatest country in the world anymore. Enough?"
I want to point out the second to last line. "We were able to be all these things and do all these things because we were INFORMED, by great men, men who were revered."
THAT ladies and gentleman, sums up the sorry state of this country. Our media outlets have become nothing more than propaganda machines, rarely sharing any "NEWS" of value, and instead choosing to put out stories that do little more than play to the lowest common denominator. You know you're in trouble when every media outlet reports on at LEAST one Kim Kardashian outfit per week, or they report more on Bruce Jennings/Ms. Jennings than they do on the economy which is a ticking time bomb. We are on the cusp of a global depression, and rather than report what is REALLY happening, we are fed PURE BULLSH** about how we are experiencing a robust "recovery."
TELL THE HUNDRED MILLION NOT WORKING ABOUT THE RECOVERY!
Today, telling the truth is a TOTALLY foreign concept, and critical thinking skills are nonexistent. Heck, who are we kidding here? MINIMAL thinking skills are nonexistent! Where is my supporting evidence? Virtually NOTHING that comes out of Obama's mouth is true… NOTHING… and most of the time not much more than a hint of common sense or basic arithmetic is needed to discern the truth from the patently absurd. Sadly, the electorate has been dumbed down SO bad thanks in large part to the Department of Indoctrination… sorry… I mean Department of Education… that most people don't have the foggiest idea what the President CAN and CANNOT LEGALLY do… so no one says or does a damn thing.
During Obama's campaigns, there were PLENTY of us who knew Obama was a fraud in every sense of the word, but the uninformed VASTLY outnumber the informed in this nation, and any attempt to report truth was met with being called names like "Racist" or "Astroturf." The truth is, none of us cared about Obama personally, or his skin color. We cared about the betterment of our own lives, and the lives of our families. We weren't COMPLETELY DUPED by the "Great Charlatan Obama." We knew better.
NOWHERE ARE WE MORE PROVEN RIGHT THAN THE FOLLOWING…
IS THIS NOT EXACTLY WHAT WE TOLD YOU?
[Audio/Video below cannot be seen in Newsletter - have to go to Blog]
THE TRUTH HURTS DOESN'T IT!?!?
OBAMA AND THE LIBERALS DEPEND ON THE STUPIDITY AND LAZINESS OF AMERICANS TO CARRY OUT THEIR OWN PERSONAL AGENDAS!
AMERICA'S DOWNFALL DOES NOT BEGIN WITH THE "LOW-INFORMATION VOTER," IT BEGINS WITH THE NO KNOWLEDGE STUDENT!
THAT'S HOW WE GET LOW-INFORMATION VOTERS!
The Patriot Post reports: for decades, collectivist agitators in our schools have chipped away at academic excellence in the name of fairness, diversity and social justice. "Progressive" reformers denounced Western civilization requirements, the Founding Fathers and the Great Books as racist. They attacked traditional grammar classes as irrelevant in modern life. They deemed ability grouping of students (tracking) bad for self-esteem. They replaced time-tested rote techniques and standard algorithms with fuzzy math, inventive spelling and multicultural claptrap.
Under President Obama, these top-down mal-formers — empowered by Washington education bureaucrats and backed by misguided liberal philanthropists LED BY BILLIONAIRE BILL GATES — are now presiding over a radical makeover of your children's school curriculum. It's being done in the name of federal "Common Core" standards that do anything but raise achievement standards.
Common Core was enabled by Obama's federal stimulus law and his Department of Education's "Race to the Top" gimmickry. The administration bribed cash-starved states into adopting unseen instructional standards as a condition of winning billions of dollars in grants. Even states that lost their bids for Race to the Top money were required to commit to a dumbed-down and amorphous curricular "alignment."
In practice, Common Core's dubious "college- and career"-ready standards undermine local control of education, usurp state autonomy over curricular materials, and foist untested, mediocre and incoherent pedagogical theories on America's schoolchildren.
Over the next several weeks and months, I'll use this column space to expose who's behind this disastrous scheme in D.C. back rooms. I'll tell you who's fighting it in grassroots tea party and parental revolts across the country from Massachusetts to Indiana, Texas, Georgia and Utah. And most importantly, I'll explain how this unprecedented federal meddling is corrupting our children's classrooms and textbooks.
…
"I believe the Common Core marks the cessation of educational standards improvement in the United States. No state has any reason left to aspire for first-rate standards, as all states will be judged by the same mediocre national benchmark enforced by the federal government. Moreover, there are organizations that have reasons to work for lower and less-demanding standards, specifically teachers unions and professional teacher organizations. While they may not admit it, they have a vested interest in lowering the accountability bar for their members. …This will be done in the name of 'critical thinking' and '21st-century' skills, and in faraway Washington, D.C., well beyond the reach of parents and most states and employers."
COMMON CORE IS ROTTEN TO THE CORE…
AND LIBERALS DO NOT CARE!
Liberals not only seek to dumb down the voting public, but to completely re-write history for the next generation so that it suits their own agenda. Let it be VERY VERY clear… the Department of Indoctrination… excuse me… the Department of Education, is making sure your kids have no idea who Ronald Reagan was, or the fall of the Berlin wall, but Climate Change and Barack Obama will be surely be the staples of any history class your children have to sit through. I sincerely hope you are not paying their tuition if they are in college.
Don't you find it a bit strange the The Department of Indoctrination… excuse me, there I go again… I mean the Department of Education is more concerned with re-writing history AND making sure schools have S.W.A.T. TEAMS AND FULLY LOADED ARSENALS FOR EACH SCHOOL DISTRICT, than they are about kids graduating with any meaningful skills? Does that sound like the United States YOU grew up in? NOT ME!
Listen to these idiots on college campuses across the nation. These kids are borrowing TRILLIONS of dollars they will NEVER pay back… and THIS is what they are learning? Explain to me why teachers get tenure again? DISGUSTING!
[Audio/Video below cannot be seen in Newsletter - have to go to Blog]
Dave Hodges of The Common Sense Show reports: The number one weapon that is used against humanity in order to further the globalist agenda is INDUCED STUPIDITY. Many older foreigners are in awe as they witnessed the dumbing down of America in just a few short decades.
We Americans were once known for our culture, innovations, creativity and work ethic. Phrases like "MADE IN AMERICA" use to mean something. There was a time in this country when our elected leaders feared the people. Today, leaders like Feinstein, Pelosi, Reid, Obama and McCain mock America on a daily basis as they tell the same lies and engage in the same criminal behaviors with impunity or fear of discovery.
HOW DIRE IS AMERICA'S INTELLECTUAL DEFICIT?
America's intellectual deficit starts right at the top of the intelligence pyramid, namely with its intelligence quotient (IQ). THE USA SCORES THE LOWEST IN NATIONAL IQ AMONG THE DEVELOPED COUNTRIES OF THE WORLD, at a national average score of 98. The data is obtained from IQ and Global Equality by Dr. Richard Lynn (professor of Psychology, University of Ulster, Northern Ireland and Dr. Tatu Vanhanen (University of Tampere, Finland).
Take a look at this long-running poster child for American stupidity:
[Audio/Video below cannot be seen in Newsletter - have to go to Blog]
A SNAPSHOT OF STUPIDITY
Through the implementation of the unproven and untested principles underlying Common Core, which was introduced on the heels of the unmitigated disaster, known as No Child Left Behind, should we really be surprised at the following?
50% of high school seniors think Sodom and Gomorrah were married
55% of the U.S. population does not know that the Sun is a star
25% believe we won our independence from a country OTHER than Great Britain.
29% couldn't name the Vice President
73% couldn't correctly say why we fought the Cold War
Our nation even entertains itself with stupidity on top of more stupidity.
POLITICAL STUPIDITY
It is not just the school children that are stupid, there is plenty of the "stupid virus" left over for the adult population.
The following are facts which should inspire a collective sense of national shame.
3% can identify the first President of the United States
10% know how many justices sit on the Supreme Court
14% know who wrote the Declaration of Independence
23% can correctly identify the two houses of the U.S. Congress
22% of Americans could name all five Simpson family members, compared with just 1 in
1,000 people who could name all five First Amendment freedoms
And of course we will be stupid enough, as a nation to accept one more devastating vaccine, a vaccine for stupidity.
AND OF COURSE WE WILL BE STUPID ENOUGH, AS A NATION TO ACCEPT ONE MORE DEVASTATING VACCINE, A VACCINE FOR STUPIDITY!
JUST WHAT KIND OF STUPID NATION WOULD PERMIT THESE THINGS?
[Audio/Video below cannot be seen in Newsletter - have to go to Blog]
And how many stupid people would sign this petition to repeal the First Amendment?
[Audio/Video below cannot be seen in Newsletter - have to go to Blog]
What kind of nation would tolerate its President and Secretary of State refusing to close to air travel from the point of origin of the Ebola outbreak? What kind of nation would tolerate its leaders opening its southern border to anyone and everyone in the midst of the same crisis?
Answer: A nation who has citizens dumb enough to sign a petition to repeal the First Amendment, that's who!
CONCLUSION:
The number one enemy facing the American people are not the Chinese, the Iranians, the Russians, the Bilderbergs or any other liberty-destroying group. The number one enemy facing America is its profound level of stupidity!
There is one final takeaway that is not being discussed. If this population is dumb enough to be led to its destruction by people who openly profess that they are seeking to destroy 90% of humanity, then these same people are can also be led by members of the truthful media, their awake and aware neighbors and by you!
IS IT ANY WONDER HOW OBAMA IS TAMPLING OUR RIGHTS?
On the website wecanimpeachobama.com, there are 23,815 signers calling for the president to resign or be impeached. There are "0" planned protests against Obama's policies.
A QUICK INTERNET SEARCH SHOWS THE FOLLOWING:
A National Impeach Obama event in Simi Valley on April 4, 2015 to be held at the intersection of Tapo Canyon Rd. and Alamo St.
The Impeach Obama Now Coalition has 17,288 "likes" on Facebook. They urge people to protest every Saturday. There are currently ten states that have one or more protests scheduled.
Overpasses for America has a list of currently scheduled protests. Only sixteen states are participating.
A World Net Daily petition currently has 17,509 signatures for impeachment.
PledgetoImpeach.com has a tally of 27,571. It is unique in that it calls for the removal of the president's inner circle of collaborators as well. Pledge to Impeach also has a handy link to a dozen impeachment petitions that total nearly 2 million signers.
So…what happens now? Apparently NEARLY TWO MILLION people have signed petitions supporting impeachment. That number is correct if we assume everyone didn't sign multiple petitions, which I know I did.
TELL ME THIS DOESN'T SUM IT ALL UP!
[Audio/Video below cannot be seen in Newsletter - have to go to Blog]
The question is, so what? What do petitions mean in a Republic that is being run by A ROGUE DICTATOR and elected representatives that ignore the will of those they represent and the law? Worse yet, the fact remains that as angry as we all seem posting comments around the internet, nobody is literally standing in Washington D.C. protesting; the only people taking to the streets are the crazy "Hands up, don't shoot" crowd. Maybe our elected representatives aren't doing anything because they aren't seeing a tangible backlash from the American people.
What about the famous advice to "Call your representative?" If you are in a position like me, a phone call to your representative isn't worth a bucket of warm spit. Who am I going to call? Kirsten Gillibrand or Chuck Schumer? Last time I called Schumer's office to voice an opinion they hung up on me, despite my being respectful and polite. My House representative is a Democrat, who could care less what this "brainwashed," right wing radical thinks of his voting record. (Many people don't realize that in liberal bastions like New York State, liberalism controls our everyday lives. For instance, turning a public TV to Fox News is not acceptable. TV's in medical offices, car repair shops, and restaurants will not allow Fox News to be displayed in their businesses. CNN and MSNBC are the stations of choice or they will have a riot on their hands. The last time I checked, all news except Fox News was available in hospital rooms, despite a high fee required to activate a patient's television.
And, if you are lucky enough to be in a location with a decent, conservative Senate or House Representative, calling seems a bit redundant; and calling a RINO seems silly at best.
In short, the preamble to the Declaration of Independence has become null and void. Our leaders have usurped their powers so they no longer obey the consent of the governed. Further, as a result of these perverted powers, we the people no longer have the right to alter or abolish a destructive government and institute a new government that is more likely to affect our safety and happiness. And with the military set to infiltrate the civilian population in the Southwestern United States, known as the Jade Helm military exercises, people will likely be more willing to say "Yes Mein Fuhrer, no Mein Fuhrer."
The trouble is that the Progressive, law-breaking, lying loonies who now control our government have outraged a conservative, kind populace who still believe it's rude to honk their horns or speak above a whisper in the library. To Progressives, conservative anger falls into two camps: 1) Aunt Bee is really ticked off, or 2) Bubba the redneck is going to get drunk on Saturday night and might shoot somebody. The first one can be ignored and laughed off; the second one should be imprisoned before he acts. Even Jen Psaki would say locking up Bubba was "absolutely worth it!" Simple as that.
The president signing what amounts to a treaty with Iran without getting approval from 2/3 of the Senate certainly seems like a breach of Article II of the Constitution. No additional law needs to be passed to force compliance with existing law. It's not too late for impeachment, but we all know it isn't going to happen — despite our petitions.
IF SUCH A LARGE SWATH OF AMERICA IS REALLY SO UPSET ABOUT WHAT IS GOING ON IN WASHINGTON, WHERE ARE THEY?
I'm not seeing television coverage of peaceful protests across the nation. Heck there hasn't even been one person willing to pull off a good old-fashioned hunger strike. (It seems that's reserved for college students demanding tuition assistance for illegal immigrants.)
I'm reading the outrage on the internet, but it's not translating to action.
PEOPLE PUT MORE TIME INTO THEIR FACEBOOK SELFIE'S THAN PRESERVING THEIR COUNTRY. WE'VE BECOME VIRTUAL, NOT TANGIBLE.
IT'S THE ONLY EXPLANATION!
We began as real people, flesh and blood. We crossed the oceans on real ships made of rough-hewn lumber. We existed once. We cleared land, hunted for food and sustained life with our bare hands. We looked each other in the eye and debated great ideas with real voices. We fought and died together. Now we've become nothing more than online identities with souls that float in cyberspace.
[Audio/Video below cannot be seen in Newsletter - have to go to Blog]
No cohesive, organized, flesh and blood or brick-and-mortar movement has formed among the American people that will ultimately be able to defeat the Socialist/ Communist/ Fascist/ Islamist tidal wave that's barreling down on us. For lack of real action, the Middle East is set afire, and the world teeters on the precipice of all-out war.
Susan D. Harris is a conservative writer located in Upstate New York. She contributes to American Thinker, World Net Daily and The Blaze. You can follow her at SusanDHarris.com.
Courtesy of Freedom Outpost.
Join my Twitter feed | Like my Facebook page
THE VOICE OF REASON