Not content with unleashing a virtual lynch mob on Senator Rep. Tom Cotton (R-AR)Heritage ActionScorecard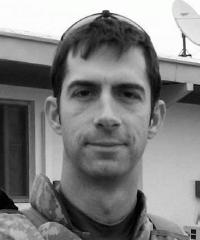 Rep. Tom Cotton
House Republican Average
See Full Scorecard82% for citing the United States Constitution, now White House chief of staff Dennis McDonough has sent a letter to Foreign Relations chairman, Sen. Bob Corker (R-TN)Heritage ActionScorecard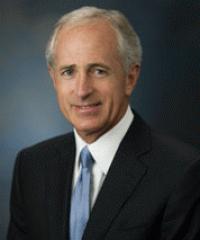 Sen. Bob Corker
Senate Republican Average
See Full Scorecard48%,  warning him not to proceed with a bill he has introduced that ::shock :: gasp would require Obama to actually obey the freakin law.
With a four-month extension of Iran nuclear talks announced by the Obama administration last week, U.S. Senators Bob Corker (R-Tenn.), Sen. Lindsey Graham (R-SC)Heritage ActionScorecardSen. Lindsey GrahamSenate Republican AverageSee Full Scorecard47% (R-S.C.), Sen. Marco Rubio (R-FL)Heritage ActionScorecardSen. Marco RubioSenate Republican AverageSee Full Scorecard82% (R-Fla.), Sen. John McCain (R-AZ)Heritage ActionScorecardSen. John McCainSenate Republican AverageSee Full Scorecard49% (R-Ariz.) and James Risch (R-Idaho) introduced legislation today requiring congressional review of any final agreement with Iran. The bill also would prevent further extensions of the negotiations, strictly enforce Iran's compliance, and prevent implementation of a final agreement if a veto-proof majority of Congress disapproves of the deal.
In an act of arrogance that we've come to expect from this White House, the Senate was told to get the hell out of the way because they weren't relevant:
However, the legislation you have introduced in the Senate goes well beyond ensuring that Congress has a role to play in any deal with Iran. Instead, the legislation would potentially prevent any deal from succeeding by suggesting that Congress must vote to "approve" any deal, and by removing existing sanctions waiver authorities that have already been granted to the President. We believe that the legislation would likely have a profoundly negative impact on the ongoing negotiations — emboldening Iranian hard-liners, inviting a counter-productive response from the Iranian majiles; differentiating the U.S. position from our allies in the negotiations; and once again calling into question our ability to negotiate this deal. This would therefore complicate the possibility of achieving a peaceful resolution to the Iranian nuclear issue if legislative action is taken before a deal is completed. Moreover, if congressional action is perceived as preventing us from reaching a deal, it will create divisions within the international community, putting at risk the very international cooperation that has been essential to our ability to pressure Iran. Put simply, it would potentially make it impossible to secure international cooperation for additional sanctions, while putting at risk the existing multilateral sanctions regime.
What the administration is attempting to do is to completely run around the Senate and negotiate a binding treaty with Iran that will give Iran nuclear weapons.
1. It will use existing waiver authority in the law to negotiate away US sanctions.
2. He will take the agreement that is being negotiated to the UN Security Council and have it approved there.
3. Any future President would be confronted with abrogating a UNSC Resolution that the United States has already signed.
Fourth, the one issue that McDonough noticeably did not address is whether the Security Council Resolution will in any way impose an international legal obligation that affects a future president's ability, consistent with international law, to reimpose sanctions under domestic law.  Bernadette Meehan of NSC said Thursday that a Security Council Resolution "wouldn't … impede the ability of any parties to the deal to reach its own judgments about compliance by other parties or conclude that the deal no longer served their interests and withdraw from it." But then the following day the State Department's Jen Psaki danced around a question on this topic.  She implied that she thought the UN Resolution would not bind the United States under international law to remove its sanctions, but she hesitated and said she would need to "talk to our lawyers" before answering definitively.  McDonough did not address the issue either – at least not directly or obviously so.  This is a bit puzzling since the issue is of such concern to many members of Congress.
What Obama is clearly trying to do is obscure from the public their intention to assist Iran in becoming a nuclear power and making what amounts to a treaty with Iran without consulting the US Senate in any meaningful way.
The post Obama to Senate: You are irrelevant on Iran appeared first on RedState.
Source:
http://www.redstate.com/2015/03/15/obama-senate-irrelevant-iran/