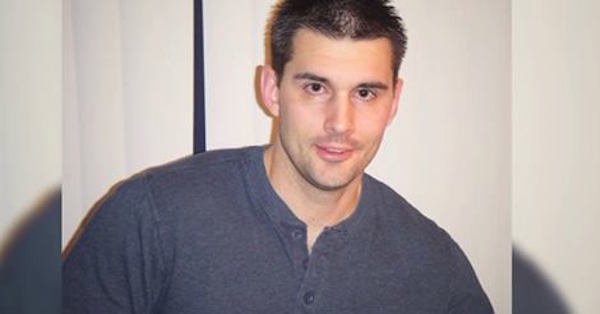 I DON'T THINK I'M GETTING SOFT AS I GET OLDER…
SINCE PART OF ME GETS COLDER, AND MORE CALLUS…
I GREW COLD WHEN MY TOWN OF 7,000 LOST PEOPLE IN 9/11
I'VE GROWN EVEN COLDER WATCHING OBAMA DESTROY AMERICA FOR PERSONAL AND POLITICAL GAINS.
I like to think as I've grown older, I've gotten better at discerning what is worth getting upset over, and what is not. I'd like to think that with all the knowledge I've acquired, very little of it from academia I might add, that I have some idea these days what is worth fighting for, and what is not… what is worth being soft over, and what is not. I love sports, and I'll be damned if I don't have to fight back tears, often times unsuccessfully, when I hear the national anthem. Driving home after work, it's not uncommon for my eyes to well up when I hear certain stories. If I see clips of what happened on 9/11, or clips of soldiers returning home from war to surprise their families, there better be tissues close by.
YOU KNOW WHAT ELSE BRINGS TEARS TO MY EYES?
THIS DAMN STORY!
Sometimes I am embarrassed when these stories or situations cause me to get emotional, because I have no personal connection to them. So why the tears? I don't know. Call me whatever you want, but I won't apologize for being a softy over such things. I also will not be apologizing for my total disdain for the Democrat Party, Obama, and their loyal bands of uninformed brainwashed morons. I loath the brainwashed fools that vote these scumbags into office. Damn them for not taking the time to investigate the ACTUAL HISTORY of the crap liberals make promises about. Liberals just LIE and LIE and LIE and LIE and LIE and LIE, or pass the buck.
On Wednesday, May 21, 2014, after meeting with his advisors on how they were going to resolve the treatment of veterans and the VA, Obama did what Obama does best. He got in front of camera, he lied his ass off, made all kind of promises, and upon walking away from the podium, the private "Obama Agenda" went right back to whatever sick and twisted objective they were working on. Obama is LYING every time his lips are moving, and quite frankly I think he even lies even when he is thinking to himself. The man is Batsh** Crazy, and I'm not the only who thinks so. Have you EVER seen stories like this about a sitting U.S. President in YOUR life? I for one have NOT.
LINKS ON OBAMA BEING A PSYCHOPATH
Join my Twitter feed | Like my Facebook page
Now, do I think this veterans death is DIRECTLY attributable to his Royal Highness's Ass Obama? I'm sure an argument can made for as much, but I don't care to bother. My stomach shrivels into what feels like the size of dime when I see stories like this because of what they REPRESENT… they are EMBLEMATIC OF A MUCH WIDER PROBLEM… the inexcusable treatment of the very men and women who provide the blanket of freedom that gives Obama & Co. the ability to be such schmucks. You can be sure if this was an ILLEGAL ALIEN that had already been deported twice, but snuck back in, and THEN froze to death outside a hospital for being refused treatment, Obama would have the deceased's ENTIRE family paraded before Congress and cameras for weeks until some other unconstitutional act was perpetrated on the American people.
Starbucks wants the country to talk about, their "Race Together" cups. They say the country needs to begin a dialog about race. SHUT THE HELL UP! WE DO NOT! You know who talks about race? RACISTS DO! To the rest of us, it's a non-issue. You know what THIS guy needs a dialog on? How to not be sickened at the sight of someone I know is liberal. I can barely view them as my fellow countrymen anymore. The same can be said for the more Progressive Republicans. These people are DESTROYING my future, YOUR future, the future of our CHILDREN… and I am powerless to do anything more than write to try to make people aware of what is happening.
TO ANYONE WHO IS TAKING THE TIME TO READ THIS:
THANK YOU, BUT WHERE ARE YOU?
I NEED YOU. YOUR COUNTRY NEEDS YOU.
I posted an article a long time ago, and since it got so few views I rewrote it some and posted it again. It still got hardly any views. It was this week's post titled: "WHAT CAN I DO TO HELP MY COUNTRY?"
If people would do the ONE simple thing I suggest in that article, Obama would be out of office and already being investigated criminally. People are selfish. It's human nature unfortunately. People in seats of power are exceptionally selfish. They will do ANYTHING to maintain those seats of power… even turn on their President. Obama is a CANCEROUS TUMOR, and unless our elected officials FEAR We the People, they'll continue to be selfish, and sooner or later it's you or me out in the cold. Read the link. We cannot sit by and continue to watch this.
FUTURE GENERATIONS DO NOT NEED TO BE DESTROYED BY THE STUPIDITY OF THIS GENERATION. PLEASE, HELP IN SPREADING THAT POST!
Join my Twitter feed | Like my Facebook page
An Iraq veteran was found frozen to death in the woods after a Department of Veterans Affairs hospital turned him away.
Richard Miles, 40, decided to check himself into the VA hospital in Des Moines, Iowa, when he realized his Post Traumatic Stress Disorder was spiraling out of control. But staff turned him away, electing to give him medication to cope. Miles was found dead five days later in the woods. He froze to death and had a toxic amount of sleeping pills present in his system, CNN reports.
"That was his cry for help and it was not taken seriously or received the way it should have been received," Katie Hopper, Miles' ex-girlfriend, told CNN.
The problems began soon after Miles returned from Iraq in 2004.
According to medical records, Miles reported seeing dead bodies and having nightmares which left him angry, sad and very irritable.
Miles was a top presenter at the Science Center of Iowa, but most of his fellow employees were unaware of his struggles with PTSD.
He suddenly disappeared for a few days in January and a missing person report was filed. Miles later returned and spent some time with Hopper.
Miles soon realized that he needed more help and visited the VA hospital on Feb. 15, which had an extensive list of his medical records showing suicide attempts. He had also previously been hospitalized four times for PTSD between 2008 and 2009. This time, the medical attendant turned him away, dispensing medication instead of bringing him into the hospital for further observation and treatment. Miller returned home, went for a walk, and was found frozen to death days later.
"The VA failed him. They failed him," Hopper told CNN. Miles' friends want answers from a VA already embroiled in scandal for failing to provide proper care to veterans. Republican Sen. Joni Ernst is requesting a federal investigation into the VA Central Iowa Health Care System. Law enforcement is still looking into the case.
The VA is still insisting that staff followed proper procedures. They gave Miles medication that he said had helped. They also scheduled an additional appointment for the next week. But Brandon Coleman, a disabled Marine Corps veteran, said the fact that 'proper procedures' were followed is meaningless if those procedures are insufficient in the first place.
"We can't just hand these guys pills," Coleman told CNN.
Join my Twitter feed | Like my Facebook page
Read the story at America's Freedom Fighters here:
THE VOICE OF REASON