By: Voice of Reason
FOR MORE NEWS BY VOICE OF REASON CLICK HERE!
WE ARE WITNESSING THE END OF THE AMERICAN EMPIRE!
RIGHT IN FRONT OF US; THE MEDIA STILL WON'T REPORT IT!
EVERY OUNCE OF INFORMATION ON WHAT IS HAPPENING…
IS PROVIDED IN THE LINKS AT THE BOTTOM!
Much of the following is paraphrased from a combination of the Economic Collapse Blog and my own notes.The American Empire, or the American Century, or the PetroCentury, whatever you want to call it, it is coming to an end… AND FAST! American's really should begin getting used to the fact the world's major powers are going to be countries like China, Russia, Iran, India, etc. and in MUCH sooner time than you think… Before you know it, the U.S. will be a third world nation, and in a total reversal of roles WE will be the world's sweatshop making Nike Sneakers and killing each other for food. This is not a theory I have.
THIS IS A DONE DEAL!
I really like what Paul B. Farrell had to say about this…
Early warnings of a crash are dismissed over and over ("just a temporary correction"). They gradually numb us about the inevitable. Time after time we forget history's lessons. Until finally a big surprise catches us totally off-guard. Financial historian Niall Ferguson put it this way: Before the crash, our world seems almost stationary, deceptively so, balanced, at a set point. So that when the crash finally hits — as inevitably it will — everyone seems surprised. And our brains keep telling us it's not time for a crash.
Till then, life just goes along quietly, hypnotizing us, making us vulnerable, till a shocker like Lehman Brothers upsets the balance. Then, says Ferguson, the crash is "accelerating suddenly, like a sports car … like a thief in the night." It hits. Shocks us wide awake.
DON'T LET THE UPCOMING CRASH TAKE YOU BY SURPRISE.
THE WARNING SIGNS ARE CLEAR.
GET READY WHILE YOU STILL CAN.
A very different world is emerging. It is perhaps too soon to tell whether the US, Russia, China, and the EU will head down toward geopolitical rivalry, but the warning signs are certainly present. The rise of China and the euro and the resulting competition with the American dollar will have geopolitical consequences. In the near future, the US, Russia, China, and Europe are likely to engage in more intense competition over trade and finance. Don't expect the U.S. or Europe to come out ahead on that!
In order for our current level of debt-fueled prosperity to continue, THE REST OF THE WORLD MUST CONTINUE TO USE OUR DOLLARS TO TRADE WITH ONE ANOTHER AND MUST CONTINUE TO BUY OUR DEBT AT RIDICULOUSLY LOW YIELDS. Of course the number one foreign nation that we depend on to participate in our system is China. China accounts for more global trade THAN ANYONE ELSE ON THE PLANET. (including the United States), and MOST OF THAT TRADE WAS DONE IN U.S. DOLLARS… UNTIL NOW…
CHINA HAS BEEN SHIFTING AWAY FROM THE DOLLAR COMPLETELY!
THAT USED TO KEEP DEMAND FOR OUR DOLLARS VERY HIGH, AND IT ENSURED THAT WE COULD IMPORT MASSIVE AMOUNTS FROM OVERSEAS AT LOW COST AND RUN HUGE DEFICITS REGARDLESS. As a major exporting nation, China ends up with gigantic piles of our dollars.
China lends many of those dollars back to us at ridiculously low interest rates. At this point, China owns more of our national debt than any other country does. But, if China was to decide to quit playing our game and started moving away from U.S. dollars and U.S. debt, our economic prosperity could disappear very rapidly. Demand for the U.S. dollar would fall, and prices would go up. Interest rates on our debt and everything else in our financial system would go up to crippling levels, so it is absolutely critical to our financial future that China continues to play our game.
Unfortunately, there are signs that CHINA IS NOW LOOKING FOR A SMOOTH EXIT FROM THE GAME. IN NOVEMBER, I wrote about how the central bank of China has announced that it is "no longer in China's favor to accumulate foreign-exchange reserves". That means that the pile of U.S. dollars that China is sitting on is not going to get any higher.
In addition, China has signed a whole host of international currency agreements with other nations during the past couple of years which are going to result in less U.S. dollars being used in international trade. You can read about many of these agreements in THIS ARTICLE.
Last year, we learned that China STARTED TO DUMP U.S. DEBT during the month of December 2013. Many have imagined that China would try to dump a flood of our debt on to the market all of a sudden once they decided to exit, but that simply does not make sense. Instead, it makes sense for China to dump a bit of debt at a time so that the market will not panic and so that they can get close to full value for the paper that they are holding.
As Bloomberg reported, China dumped NEARLY 50 BILLION DOLLARS of U.S. debt during the month of December…
China, the largest foreign U.S. creditor, reduced holdings of U.S. Treasury debt in December by the most in two years as the Federal Reserve announced plans to slow asset purchases.
The nation pared its position in U.S. government bonds by $47.8 billion, or 3.6 percent, to $1.27 trillion, the largest decline since December 2011, according to U.S. Treasury Department data released yesterday.
The American population's insistence on staying WILLFULLY ignorant has been a remarkable thing to witness over the last six years since the economic collapse in 2008. It's tough to find someone who is not aware the Chinese are buying up everything, but ask them why? Or what effect that has on them? If it isn't going to cut off the cable feed for American Idol that night, whatever it is can wait… or someone else can deal with it.
IT'S DISGUSTING!
I am FAR from the only one SCREAMING that there is a collapse of BIBLICAL PROPORTIONS coming, and sadly, the United States is going to get it the WORST. Like in 2008, the whole planet is going to crash, only MUCH MUCH MUCH worse. This time, unlike in 2008, there will not even be another "OBAMA JOBLESS RECOVERY." Once we are no longer the "Reserve Currency," which is NOT a "conspiracy theory," but rather a process that is almost halfway done playing out ALREADY, then we will no longer have the "benefit" of the printing presses to print money out of thin air.
We'll own WORTHLESS dollars, with no one to borrow from, and no means to produce enough to sustain ourselves. To throw gas on an already WHITE HOT flame, the Chinese are acknowledging what our idiot politicians will not: THE GIG IS UP! To capitalize on the situation, as the Chinese dump their Dollars, they are BUYING ASSETS here in America that we will NEED DESPERATELY when the bottom falls out… LIKE FOOD COMPANIES!!
The New York Post reported and I did a post back in February of 2014: WHY ARE WE LETTING THE CHINESE BUY UP AMERICAN COMPANIES? In that post, regarding the purchase of a major U.S. Food company, the author writes:
China's ambitions are multi-pronged and the SMITHFIELD FOODS transaction is another questionable invasion by Beijing. Currently, American authorities only evaluate foreign takeovers on the basis of national-security issues or shareholder rights and securities laws. But these criteria are inadequate.
A fairer test in the case of Smithfield, and future buyout attempts by China, SHOULD ALSO REQUIRE RECIPROCITY: Only corporations from countries that allow Americans to buy large companies should be allowed to buy large American companies.
That's not the case with China, Middle Eastern sheikhs or Russians. Critics of reciprocity label this as protectionism. It's not. It's protectiveness.
[…]
The SMITHFIELD BUYOUT IS A GREAT LOSS because the company has become a HUGE EXPORTER, to Japan and elsewhere, and has developed, with taxpayer assistance, systems and technologies that are best in class.
[…]
The damage includes the fact that SMITHFILED'S TECHNOLOGY, RESEARCH AND DEVELOPMENT AND PATENTS WILL BE TRANSFERRED TO CHINA AND SMITHFIELD WILL BE HOLLOWED OUT.
[Audio/Video below cannot be seen in Newsletter - have to go to Blog]
It's not just the Chinese. I have tried to tell you many times before that three of the world's wealthiest BILLIONAIRES: Buffett, Soros, & Trump have all said that financial Armageddon is coming. How convinced are they? BUFFET SOLD OUT OF 100% OF HIS EQUITY HOLDINGS!!!!!! He has been buying up railroads with half of his wealth, an asset that will be in high demand after the crash, and the other half of his wealth is in CASH! If you're riding the Dow at the all-time high right now, and you are believing the boobs on TV saying they are BULLISH, I have to ask you, "Have you had a psych exam lately?"
WE ARE LIVING THE COLLAPSE OF THE AMERICAN EMPIRE!
WHEN IT'S ALL SAID AND DONE…
I WONDER HOW MANY WILL EVEN KNOW WHY?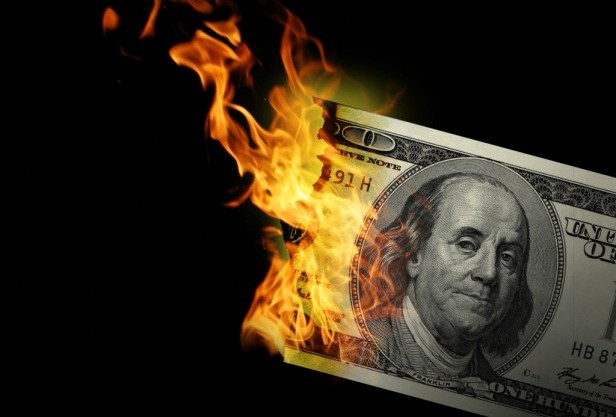 We are really starting to see the price of oil weigh very heavily on the economy and on the stock market. On Tuesday, the Dow was down 291 points, and the primary reason for the decline was disappointing corporate sales numbers. For example, heavy equipment manufacturer Caterpillar is blaming the "dramatic decline in the price of oil" for much lower than anticipated sales during the fourth quarter of 2014. Even though Caterpillar is not an "energy company", the price of oil is critical to their success. And the same could be said about thousands of other companies. That is why I have repeatedly stated that anyone who believes that collapsing oil prices are good for the U.S. economy is crazy. The key to how much damage this oil collapse is going to do to our economy is not HOW LOW prices ultimately go. Rather, the key is HOW LONG they stay at these low levels. If the price of oil went back to $80 a barrel next week, the damage would be fairly minimal. But if the price of oil stays at this current level for the remainder of 2015, the damage will be absolutely catastrophic. Just think of the price of oil like a hot iron. If you touch it for just a fraction of a second, it won't do too much damage. But if you press it against your skin for an hour, you will be severely damaged for the rest of your life at the very least.
So the damage that we are witnessing right now is just the very beginning UNLESS the price of oil goes back up substantially.
ANYONE WHO FOLLOWS THE LAST GREAT STAND KNOWS I THINK THIS IS THE FINAL DEATH BLOW COMING FROM SAUDI ARABIA. THEY KNOW AMERICANS ARE ALL ABOUT INSTANT GRATIFICATION. WE NEVER PLAY THE LONG GAME. LOW GAS IS GREAT NOW, BUT IT WILL BE THE FINAL BLOW TO DESTROY THE AMERICAN EMPIRE. WE'LL GO DOWN IN FLAMES WITH AMERICANS THINKING THE SAUDI'S WERE TRYING TO HELP US. GOD, IT'S PATHETIC HOW UNEDUCATED PEOPLE ARE TODAY!
IN THE LONG TERM, THESE GAS PRICES ARE THE DEATH BLOW!
The United States was FINALLY on the verge of energy independence, and no thanks to Barack Obama who has cut permits for drilling down to just about zero. No, instead the U.S. has had TREMENDOUS SUCCESS on private lands in places like North Dakota. It's all the fracking that has helped us almost achieve independence… FOR NOW!
Here is the problem with $2.25 gas, OR LOWER: All those fracking companies financed their operations and the building of their infrastructure with $ TRILLIONS in bonds, but they did so assuming oil prices would be at least $100 a barrel and very steadily moving north. I haven't looked, but where is oil today? $60 a barrel? OH OH!
Saudi Arabia's oil infrastructure has been around for decades, so they can get oil up, and out of the ground for maybe 1/4 the price of the American fracking companies with all their brand new equipment. At these prices, it won't be long until NONE of the fracking operations can pay their investors and they all go belly up. THEN, gas will shoot back up, AND probably go WAY higher without any of the former fracking companies still in business. The U.S. will be even further from energy independence, with HIGHER gas, and that 5% growth Obama is touting will be NEGATIVE as we begin our nosedive into what is going to make the Great Depression look like good times.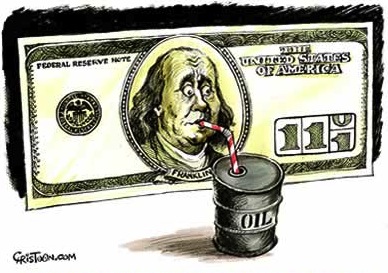 When the price of oil first started crashing, most analysts focused on the impact that it would have on energy companies. And without a doubt, quite a few of them are likely to be wiped out if things don't change soon.
But of even greater importance is the ripple effects that the price of oil will have throughout our entire economy. The oil price crash is not that many months old at this point, and yet big companies are already blaming it for causing significant problems. The following is how Caterpillar explained their disappointing sales numbers on Tuesday…
"The recent dramatic decline in the price of oil is the most significant reason for the year-over-year decline in our sales and revenues outlook. Current oil prices are a significant headwind for Energy & Transportation and negative for our construction business in the oil producing regions of the world. In addition, with lower prices for copper, coal and iron ore, we've reduced our expectations for sales of mining equipment. We've also lowered our expectations for construction equipment sales in China. While our market position in China has improved, 2015 expectations for the construction industry in China are lower"
We also learned on Tuesday that orders for durable goods were extremely disappointing. Many analysts believe that this is another area where the oil price crash is having an impact…
Orders for business equipment unexpectedly fell in December for a fourth month, signaling a global growth slowdown is weighing on American companies. Bookings for non-military capital goods excluding aircraft dropped 0.6 percent for a second month, data from the Commerce Department showed. Demand for all durable goods − items meant to last at least three years − declined 3.4 percent, the worst performance since August.
Let's keep an eye on the durable goods numbers in coming months. Usually, when the economy is heading into a recession durable goods numbers start declining.
Meanwhile, a bunch of other big companies reported disappointing sales numbers on Tuesday as well. The following summary comes from the Crux…
Microsoft lost 9.9 percent as software-license sales to businesses were below forecasts. Caterpillar plunged 7.3 percent after forecasting 2015 results that trailed estimates as plunging oil prices signal lower demand from energy companies. DuPont Co. dropped 2.8 percent as a stronger dollar cuts into the chemical maker's profit. Procter & Gamble Co. and United Technologies Corp. declined at least 2 percent after saying the surging greenback will lower full-year earnings.
What the economy could really use right now is a huge rebound in the price of oil.
Unfortunately, as I wrote about the other day, THAT IS NOT LIKELY TO HAPPEN ANY TIME SOON!
In fact, a top executive for Goldman Sachs recently told CNBC that he believes that the price of oil could ultimately go as low as 30 dollars a barrel.
And hedge fund managers are backing up their belief that oil is heading even lower with big money…
Hedge funds boosted bearish wagers on oil to a four-year high as US supplies grew the most since 2001.
Money managers increased short positions in West Texas Intermediate crude to the highest level since September 2010 in the week ended January 20, US Commodity Futures Trading Commission data show. Net-long positions slipped for the first time in three weeks.
US crude supplies rose by 10.1 million barrels to 397.9 million in the week ended January 16 and the country will pump the most oil since 1972 this year, the Energy Information Administration says. Saudi Arabia's King Salman, the new ruler of the world's biggest oil exporter, said he will maintain the production policy of his predecessor despite a 58 percent drop in prices since June.
Sadly, the truth is that anyone that thought that the stock market would go up forever and that the U.S. economy would be able to avoid a major downturn indefinitely was just being delusional.
Our economy goes through cycles, and every financial bubble eventually bursts.
For example, did you know that the S&P 500 has never had seven up years in a row? The following comes from a CNBC article that was posted on Tuesday…
Doubleline Capital founder Jeff Gundlach, more known for his bond prowess than as an equity market expert, pointed out that the S&P 500 has never had seven consecutive up years.
Of course, records are made to be broken, and each year is supposed to stand on its own.
But in a market that faces an uncertain future regarding monetary policy, the specter of a global economic slowdown, and an oil price plunge that is dampening capital investment, Gundlach's little factoid sparked a lot of chatter at ETF.com's InsideETFs conference in Hollywood, Florida.
Hmm – that reminds me of the seven year cycles that I discussed in my article yesterday.
If the price of oil stays this low for the rest of 2015, there is no way that we are going to avoid a recession.
If the price of oil stays this low for the rest of 2015, there is no way that we are going to avoid a stock market crash.
So let's hope that the price of oil starts going back up.
If it doesn't, the damage that is inflicted on our economy is going to get progressively worse.
Read the article at The Economic Collapse here:
By: Voice of Reason
FOR MORE NEWS BY VOICE OF REASON CLICK HERE!
THE VOICE OF REASON
FOR LINKS TO UNDERSTAND THE ECONOMY & THE COMING ECONOMIC COLLAPSE: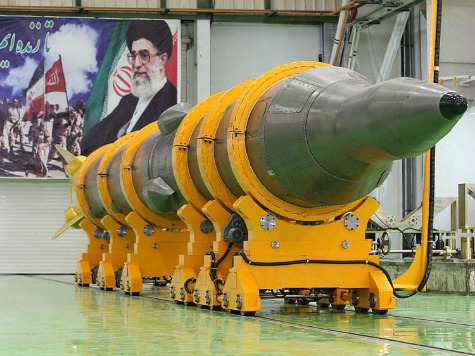 ANALYSTS EVERYWHERE ARE SUGGESTING WE ARE ON THE VERGE OF WW III!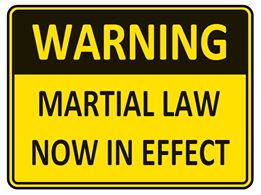 FOR MORE LINKS ON HOW CLOSE THE NATION IS TO INTERNAL WAR: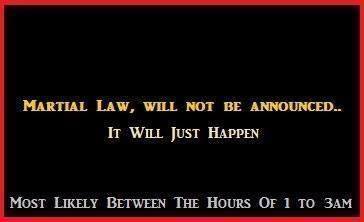 FOR MORE LINKS ON MARTIAL LAW: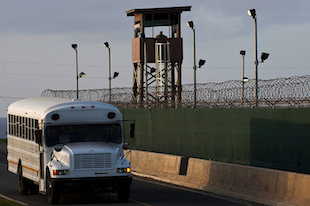 FOR MORE ON FEMA CAMPS:
BE SURE TO CHECK OUT THE GIFT SHOP!