THIS IS FOR THE ATHEISTS:
&
THIS IS FOR ANYONE WAGING WAR ON CHRISTIANS:
SUCK IT.
No, that may not be very Christian of me, but then again, I'm not feeling all that holier than thou anyway. Back in early May, REVEREND MANNING SAID OBAMA HAS DONE MORE TO FUEL RACISM THAN 200 YEARS OF SLAVERY, and when I covered that article, I wasn't sure how to respond. I don't have anything to suggest racism is or is not increasing, but I'll go out on a limb and say normal every day sane people (Liberals: You're OUT!) are SICK of hearing about race in EVERYTHING!
I speak only for me, but I have a grudge against a TON more groups or organizations NOW, than I ever have in my life, and at least I'm honest enough to admit that. Obama has ignited this class warfare, with everyone pitted against someone for something, and he's created a nation of hyphens (African-Americans, Muslim-Americans, Gay & Lesbian-Americans). Not only with his blessing, but with his open support of, and even occasional FUNDING of these groups, each one DEMANDS to be accepted, or DEMANDS this, or DEMANDS that, and if you don't agree, then its WAR on YOU.
ISN'T THIS WHAT WE HEAR ABOUT ON THE NEWS DAILY?
EQUAL RIGHT?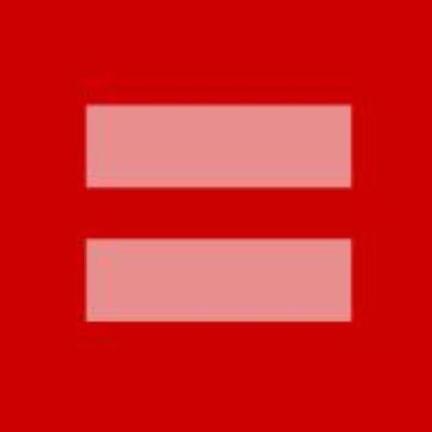 GET A CLUE!
THIS HAS NOTHING TO DO WITH EQUAL!
THIS IS PART OF AN AGENDA THAT BEGAN WITH COMMUNISTS IN THE 50′S
THIS WOULD BE EQUAL!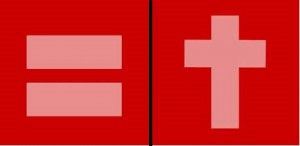 What ever happened to we are all Americans? What happened to being allowed to have an opinion? What difference does it make what I think or don't think of gay marriage if I'm not infringing on you in any way? What difference does my religion or lack of have to do with you? Blatant discrimination is a whole other topic, and has no place in this article. That is wrong. Period. But I am sick of this politically correct, my way or the highway approach that just so happens to be in lock step with the liberal ideology… the IDEOLOGY OF HATE I might add.
Rather than live and let live, it's ATTACK! Frankly, I'm tired of being attacked, and groups I used to welcome with open arms, I don't bother with anymore. I'll keep this in the context of the Atheists and the 9/11 Cross: If you don't believe in anything, than how the HELL does my belief "offend" or infringe on you in any way you PINHEAD? By definition, you don't believe, so how am i offending or infringing on a belief you don't have?
The First Amendment Reads:
Congress shall make no law respecting an establishment of religion, or prohibiting the free exercise thereof; or abridging the freedom of speech, or of the press; or the right of the people peaceably to assemble, and to petition the Government for a redress of grievances.
Why are liberal idiots trying to prohibit MY right to the FREE EXERCISE of my beliefs? Let's not even get into the fact that at the time I wrote this, it was in reference to whether the cross found at 9/11 should go in the museum. Religious or not, the cross was an actual artifact, at a very historical sight, that was never constructed or intended to be a cross intended for religious worship. It was just how the building happened to crumble. Does Physics offend liberal nit-wits too, because THAT is what made the cross!
HERE IS A HISTORY LESSON FOR LIBERAL BUFFOONS WHO ARE ALWAYS CITING "SEPARATION OF CHURCH AND STATE."
FIRST - 99.99% of the IMBECILES citing that are the same ones who were chanting, "Bush lied, kids died," back during the initial days of the Iraq war. Most of them probably own Obama T-Shirts, and in general, they utterly have no clue about ANYTHING other than what John Stewart says, or what they hears in soundbites. I laugh when I hear a liberal say "unconstitutional." Those damn fools have NEVER even read The Constitution. Even though a pocket Constitution could probably be read cover to cover on an extended trip to the John. If any of those fools would just READ it, they'd know the words "SEPARATION OF CHURCH AND STATE" are NOWHERE TO BE FOUND!
SECOND - Let me repeat that: THEY ARE NOT IN THE CONSTITUTION… ANYWHERE… SO SHUT THE FU** UP about THAT at least until you grow a brain, stop regurgitating what others tell you, and learn some facts.
SO, WHERE DID "SEPARATION OF CHURCH AND STATE" COME FROM?
In Everson v. Board of Education (1947) a liberal Supreme Court cited a PERSONAL LETTER from Thomas Jefferson to the Danbury Baptists in 1802. If you know anything about our judicial system, you know decisions are based on PRIMARY Authority. A PRIMARY authority is a term to refer to statements of LAW that are BINDING upon the courts, government, and individuals. Got that? BINDING are things like the Constitution, Federal Statutes, State Statures, etc. In addition to Primary Authority is SECONDARY Authority, which is an authority PURPORTING to explain the MEANING or applicability of the actual verbatim texts of primary authorities. Secondary Law is NOT BINDING on the courts, nor is a PERSONAL LETTER even Secondary Law… but since when do liberals care about the law? They liked it, it fit their agenda, and they took it. In the letter Jefferson wrote:
"Believing with you that religion is a matter which lies solely between Man & his God, that he owes account to none other for his faith or his worship, that the legitimate powers of government reach actions only, & not opinions, I contemplate with sovereign reverence that act of the whole American people which declared that their legislature should "make no law respecting an establishment of religion, or prohibiting the free exercise thereof," thus building a wall of separation between Church & State. Adhering to this expression of the supreme will of the nation in behalf of the rights of conscience, I shall see with sincere satisfaction the progress of those sentiments which tend to restore to man all his natural rights, convinced he has no natural right in opposition to his social duties."
Liberal Justices figured, after all, Jefferson IS a founder, so he obviously knows what the First Amendment really meant, but besides, this will REALLY suit our political agenda. Once again, if you are familiar with our legal system, you know that notes are kept in EVERY legislative session called Legislative History, so when or if there is ever a question about what was intended, you can pull up all the debates and conversations around how the words were chosen. Thankfully today that is all done on computer.
Originally, the First Amendment applied only to the federal government, and some states continued official state religions after ratification. Massachusetts, for example, was officially Congregationalist until the 1830s.[10] In Everson v. Board of Education (1947), the U.S. Supreme Court incorporated the Establishment Clause (i.e., made it apply against the states). In the majority decision, Justice Hugo Black wrote:
The "establishment of religion" clause of the First Amendment means at least this: Neither a state nor the Federal Government can set up a church. Neither can pass laws which aid one religion, aid all religions, or prefer one religion to another … in the words of Jefferson, the [First Amendment] clause against establishment of religion by law was intended to erect 'a wall of separation between church and State' … That wall must be kept high and impregnable. We could not approve the slightest breach.
Everson used the METAPHOR of a wall of separation between church and state, derived from the correspondence of President Thomas Jefferson. It had been long established in the decisions of the Supreme Court, beginning with Reynolds v. United States in 1879, when the Court reviewed the history of the early Republic in deciding the extent of the liberties of Mormons. Chief Justice Morrison Waite, who consulted the historian George Bancroft, also discussed at some length the Memorial and Remonstrance against Religious Assessments by James Madison, who drafted the First Amendment; Madison used the metaphor of a "great barrier."
SO, DID THOMAS JEFFERSON WANT THE WORD JESUS BANNED IN SCHOOL, IN PUBLIC, OR EVEN IN STATE BUILDINGS? ANSWER: HARDLY!
Jefferson is one of SEVERAL of the initial Presidents that allowed CHURCH SERVICES IN THE CAPITAL BUILDING! I'm pretty sure he knew the word Jesus might be said. He was a smart fella. As usual, liberals took something out of context, twisted and perverted it for their own use, and because our courts follow the Common Law Tradition of Stare Decisis, a court decision becomes precedent on that issue unless overturned.
David Barton is an American evangelical Christian minister, conservative activist, and author. claims that Thomas Jefferson approved the use of the Capitol building as a church in 1800. He cites the following example given as evidence:
And I'll give you a great example. We moved into the US Capitol in 1800, November of 1800. And when we moved in, one of the first acts of Congress was to approve the use of the Capitol as a church building. You can find that in the records of Congress, Dec 4 1800. Now, who did that?
You had the head of the Senate and the head of the House, the speaker of the House was John Trumbull, the president of the Senate who approved that was Thomas Jefferson. Thomas Jefferson approves church in the Capitol? Yep, he went there as Vice President, he went to the church at the Capitol for 8 years as President, and as President of the US, he's going to church, and this is recorded in all sorts of members of Congress, their records, their diaries, because they went to church at the Capitol too. And so, Thomas Jefferson, President of the United States, thinks, you know I think I can help the worship services at this new church at the Capitol, they met in the Hall of the House of Representatives, so Jefferson ordered the Marine Corp band to come play for the worship services, in the church services at the US Capitol.
The worship band is the Marine Corp Band? Pretty good worship band. Thomas Jefferson did that. I thought he wanted separation of church and state. If you read his letter on separation of church and state, he said separation of church and state, he makes it very clear, separation of church and state will keep the government from stopping a public religious activity.
TRUE? YES!
In fact, the records of Congress do note the request for use of the House of Representatives for church services. Here is the entry marking the occasion:
Note that the Speaker informed the assembled representatives that the Chaplains proposed to hold services in the Chamber. Apparently, it was agreeable to the House of Representatives since there is no recorded objection or vote on the matter. The Senate chaplain was Dr. Thomas John Claggett, an Episcopalian, and the House chaplain was Rev. Thomas Lyell, a Methodist. Both had begun their appointments in November, 1800.
Barton said that John Trumbull was the Speaker of the House but it was Theodore Sedgwick who raised the matter to the House on December 4, 1800. Jefferson was indeed President pro tempore of the Senate. However, according to the records of the Senate that same day (general business and the executive committee), nothing was mentioned about use of the Capitol building as a church.
In fact, the Senate did not need to approve the matter since the request came to the House for their Chamber. I can find no vote, affirmation or acknowledgement by the Senate. Unless Barton can demonstrate otherwise, it is incorrect to say that Thomas Jefferson approved, in some official manner, church services in the Capitol.
JEFFESON DID INDEED ATTEND CHURCH IN THE CHAMBER WWHICH IS NOT TOO SURPRSING GIVEN THE LACK OF CHURCHES IN THE DISTRICT OF COLUMBIA AT THAT TIME, AS WELL AS THE GENERAL LACK OF SOCIAL LIFE.
AS I MENTIONED, JEFFERSON IS JUST ONE OF SEVERAL OF THE OTHER FOUNDERS AND FRAMERS OF THE CONSTITUTION WHO ALSO SERVED AS EARLY PRESIDENTS THAT ALLOWED THE CAPITAL TO BE USED AS A CHURCH.
DO LIBERALS CARE ABOUT THE ACTUAL HISTORY OR FACTS?
NO, AND NEITHER DO THE ATHEIST ACTIVISTS!
LIKE I SAID EARLIER TO THE ATHEISTS:
SUCK IT!
THE FOLLOWING REFERS TO THE GROUND ZERO CROSS IN THE 9/11 MUSEUM
Sources were both Wikipedia and Patheos
Militant atheists have been waging a war against Christians for years, using any kind of outward expression of faith to feign offense and call on the court to encroach on someone's right to freedom of religion.
While cases of atheist groups calling for the removal of the Ten Commandments from state and federal court houses are plentiful, along with the demands for nativity scenes to be removed from public property, one of the biggest battles for religious expression seems focused on the 9/11 memorial cross.
American Atheists, a group that seems bent on annihilating the First Amendment rights of anyone who doesn't share their worldview, filed a lawsuit in 2011 asking for the Ground Zero Cross to be removed because it violated their "constitutional rights." This is slightly comical as the Constitution doesn't guarantee anyone the right not to be offended.
The lawsuit made it's way to a federal appeals court, which has recently reached a verdict that American Atheists are probably not too happy about.
The court determined that the group is going to have to do a better job of explaining why the cross is offensive before they'll consider removing it.
via Fox News:
A federal appeals court said this week that an atheist group trying to keep the so-called Ground Zero Cross out of the National September 11 Memorial Museum must better explain how displaying the artifact is "offensive" and violates members' constitutional rights.
The cross became a sort of shrine or place of comfort for first responders who often prayed there and left messages or flowers. It was moved away from the debris a few weeks later and became a tourist attraction through several years of reconstruction.
American Atheists filed the suit in 2011, which was thrown out last year by a federal judge in the Southern District of New York.
The judge has now given the plaintiffs until July 14 to file supplemental legal briefs before deciding whether the case will proceed. Among the questions that must be answered in the new filings is how the offensiveness of the cross, which the plaintiffs view as a Christian symbol for all 9-11 victims, becomes a "constitutional injury."
"Taking personal offense is not an injury that warrants invoking the power of the courts to shut down everything you disagree with," Baxter also said. "The Constitution is not a personal tool for censoring everyone's beliefs but your own."
Boom. The beauty of the Constitution is that it makes room for people of all faiths and religious beliefs, including those who choose not to believe in any particular religion. Attempting to silence someone else's expression of religion is tantamount to saying that only your worldview is valid.
These kind of atheists are out to force their worldview on everyone, and anyone who doesn't comply gets dragged into court. This has to stop. Tolerance is what these people preach, yet it is far from what they practice.
The Ground Zero Cross is a memorial, a piece of history that has deep meaning for our nation. It belongs in the museum and atheists just need to learn to deal with it.
Read the article at Conservative Tribune:
By: Voice of Reason
FOR MORE NEWS BY VOICE OF REASON CLICK HERE!