http://simplyjews.blogspot.com/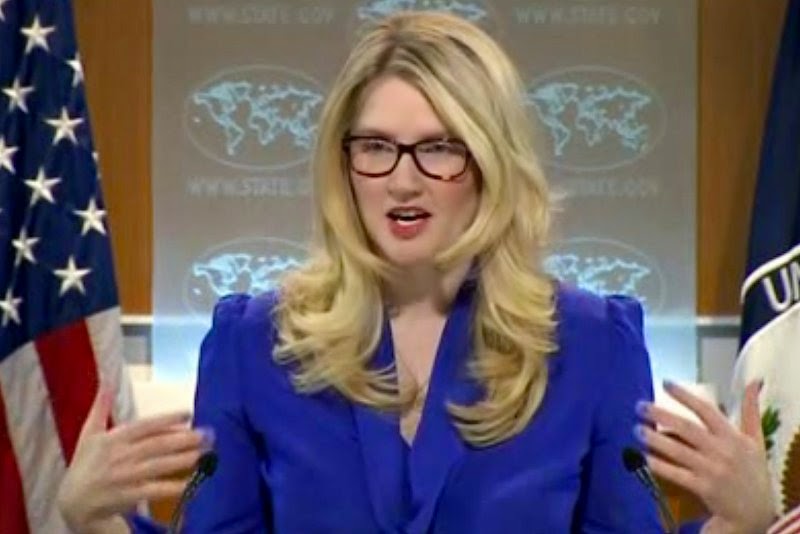 Even after a long disconnect from the virtual reality and an overwhelming amount of mess to be cleaned up after a long absence, one cannot pass such a monumental addition to the dictionary unnoticed.

To say or assert something so patently stupid and preposterous as to generate widespread mockery. Named in honor of State Department Spokesperson Marie Harf.


The State Department Spokesperson was harfing on about how Islamic State jihadists only needed job opportunities in order to give up their evil ways.
So, if your wife (or husband or, to be politically correct, any other kind of partner) asks you that question after a long and tiring day – take it easy, it is not like "barfing".
Well, but pretty close, come to think of it.
P.S. Still, let's not forget that Ms Harf is not, strictly speaking, an owner of her tongue. Someone else, much higher up, should have at least a share of the glory.
Hat tip: American Thinker.
http://simplyjews.blogspot.com/
Source:
http://simplyjews.blogspot.com/2015/04/mary-harf-so-young-and-already-in.html