Story Views


Now:
Last Hour:
Last 24 Hours:
Total:
Clinton Finds Religion (too late) on Mass Incarceration
Wednesday, May 6, 2015 16:29
% of readers think this story is Fact. Add your two cents.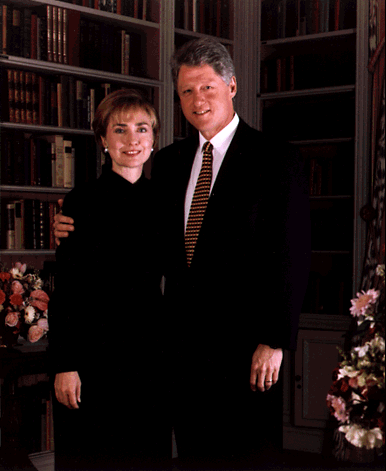 White House file photo – public domain
Admitting that policies he championed while in the White House led to unconscionable mass incarceration in the United States, former President Bill Clinton expressed regret recently that he signed specific legislation during his Presidency. Most onerous as identified by Clinton were the "three strikes" laws and life sentence mandates for certain crimes that were passed under his signature. Clinton states in retrospect that "The problem is the way [the legislation] was written and implemented [a]s we cast too wide a net and we had too many people in prison. . . . And we wound up . . . putting so many people in prison that there wasn't enough money left to educate them, train them for new jobs and increase the chances when they came out so they could live productive lives."
Hillary Clinton, also finding enlightenment on the subject (as she supported three strikes policies as First Lady), has begun campaigning for President on the promise that mass incarceration needs to end and saner prison policies must be adopted across the country. She states: "Keeping them behind bars does little to reduce crime, but it does a lot to tear apart families . . . . Our prisons and our jails are now our mental health institutions." Clinton continues: "I saw how families could be and were torn apart by excessive incarceration. I saw the toll on children growing up in homes shattered by poverty and prison."
Now that the Clinton's have found religion on prison policy and mass incarceration, can we expect national and state leaders to continue to legislate from a "reducing prison populations" perspective rather than the sophomoric "tough on crime" stance that led to so many wrong-headed laws and policies in the past? This blog has long maintained that mass incarceration must be dealt with forthrightly and that carceral policy must be reformed if we are to reach our economic potential as a nation.
Hat tip to Kyle Noone, 2L, Indiana Tech Law School
Source:
http://corporatejusticeblog.blogspot.com/2015/05/clinton-finds-religion-too-late-on-mass.html