Story Views


Now:
Last Hour:
Last 24 Hours:
Total:
Defying Obama secrecy order Senator Jeff Sessions issues 'Critical Alert' Warning America Against Potentially Disastrous Trans-Pacific Partnership Trade Deal
Monday, May 18, 2015 17:42
% of readers think this story is Fact. Add your two cents.

'Critical Alert': Jeff Sessions Warns America Against Potentially Disastrous Obama Trade Deal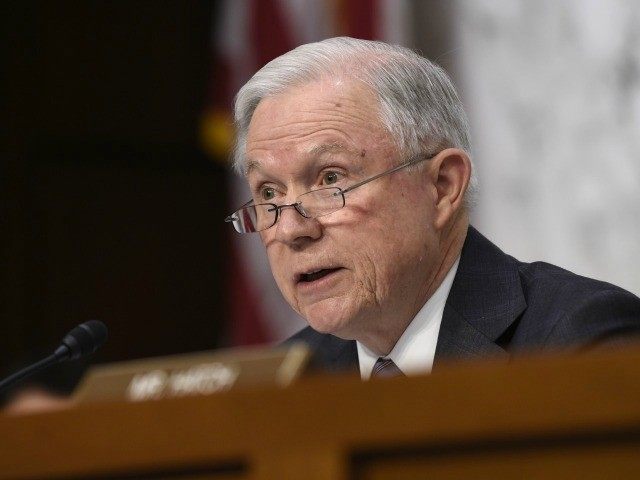 Jeff Sessions is sounding the alarm to his colleagues Senate-wide, warning them and the American public with a "critical alert" published Sunday evening that voting for the Trade Promotion Authority (TPA) deal that would set up the Trans-Pacific Partnership (TPP) trade deal with Asian countries is fraught with problems and concerns. "Congress has the responsibility to ensure that any international trade agreement entered into by the United States must serve the national interest, not merely the interests of those crafting the proposal in secret," Sessions' team writes in a document that lays out the top five concerns with the Obama trade deal. "It must improve the quality of life, the earnings, and the per-capita wealth of everyday working Americans. The sustained long-term loss of middle class jobs and incomes should compel all lawmakers to apply added scrutiny to a 'fast-track' procedure wherein Congress would yield its legislative powers and allow the White House to implement one of largest global financial agreements in our history—comprising at least 12 nations and nearly 40 percent of the world's GDP.
"The request for fast-track also comes at a time when the Administration has established a recurring pattern of sidestepping the law, the Congress, and the Constitution in order to repeal sovereign protections for U.S. workers in deference to favored financial and political allies."
The Sessions document then goes point-by-point for five full pages through the TPA trade deal, laying out why it wouldn't help Americans—rather, it would likely hurt American workers—and why the deal doesn't in fact provide Congress with more power over trade despite talking points from the Obama trade deal's proponents…..read it all here….'Critical Alert': Jeff Sessions Warns America
Source:
http://blogdogcicle.blogspot.com/2015/05/defying-obama-secrecy-order-senator.html