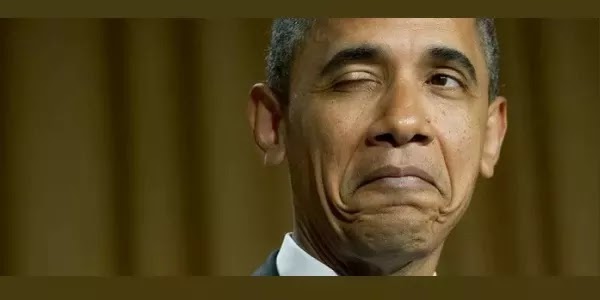 Let me pose a hypothetical here: An Islamic government proven to be friendly to radicals and extremists, let's call it Pakistan, has an extra nuclear bomb or two they would be willing to sell for cash…
On the other side of the equation we have a terrorist group, let's call them ISIS, who has been allowed to flourish and thrive due to the knowing malpractice of a US president, let's call him Barack Obama.
Of course this is not a hypothetical but the frightening reality as Barack Obama has been sitting back and watching as his JV team of ISIS has effectively taken over half of Iraq and half of Syria while committing unspeakable acts of violence, murder and carnage.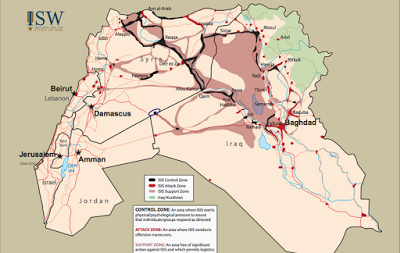 And yet, as articulated by White House spokes-puppet Josh Earnest, the Obama administration terms what is happening as a success!

And now it's reported that our 'friends' in Pakistan, the ones who harbored Osama bin Laden for years, are ready to make a nuclear deal.
A deal not necessarily made at the top of the political food chain there (although that would surprise no one) but with Islamic extremists who are peppered throughout that government.
God Help Us All!
Fears Exist that ISIS Could Procure Nukes from Pakistan in a Year
Fears exist that the savage militant group ISIS may soon obtain a weapon of mass destruction from Pakistan, according to reports.

The latest publication of the propaganda magazine Dabiq claims that the group has threatened the modern world that it would intensify its brand of violence in less than 12 months, which in any case, has been growing at an alarming rate, the Daily Star has reported.

It is believed that the murderous group has billions of dollars in the bank and would use links to corrupt officials in the region of Pakistan to buy a nuclear device.

Although it admitted that the situation was "far-fetched," it warned that even if not a nuke, they could pop up about a few thousand tons of ammonium nitrate explosives.

The ISIS is looking to do something big that would make any past operation look like a squirrel shoot, and the more groups that pledge allegiance to it, the possibility of it pulling off something truly epic cannot be underestimated or ignored.

Recently, a shocking video has surfaced showing ISIS thugs using a Bazooka to execute a captured prisoner. Pictures have also emerged from inside Palmyra, Syria, of decapitated bodies lying strewn in the streets.

It is being feared that these Islamic extremists are intent on destroying the ancient ruins of Palmyra.

Syria's antiques chief Mamoun Adulkarim has warned that the situation is very bad.
Obama photo
Advertisement
Source:
http://politicsandfinance.blogspot.com/2015/05/isis-acquiring-nukes-game-changer-or.html