This week the Senate will follow the House in passing a federal budget that presents a remarkable contrast in governing ability and philosophy between Republicans and Democrats.
When Democrats ran one or both houses of Congress, they failed for six straight years to do the most basic function of the Legislative Branch: pass a concurrent budget resolution to determine how the federal government will spend its money each year.  This was astonishingly irresponsible for a party that oversaw the development of the modern budgeting process.
The inability to pass a budget reflected the Democrats' lack of interest in governing compared to their interest in politics.  They refused to set clear priorities or impose any kind of the self-restraint necessary for effective budgeting. Their lack of leadership extended far beyond budgeting to legislating as a whole and in the end Americans decided they had had enough.
It is slightly more than 100 days into the enhanced majority of Speaker Boehner and his leadership team, and their partners in the Senate Republican majority, and the difference is already on full display.  The federal budget was passed by the House last week and is expected to be passed by the Senate this week.  In addition, the appropriations process in the House is beginning earlier than at any time since 1974.
The collaboration is reminiscent of my partnership with Senate Majority Leader Bob Dole twenty years ago this spring when our new majorities (which included both Rep. John Boehner (R-OH)Heritage ActionScorecard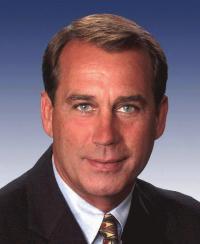 Rep. John Boehner
House Republican Average
See Full ScorecardN/A and Sen. Mitch McConnell (R-KY)Heritage ActionScorecard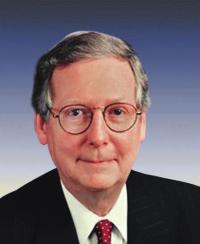 Sen. Mitch McConnell
Senate Republican Average
See Full Scorecard67%) showed that Republicans were the effective governing party.
The process of governing itself isn't enough, however.  Liberals governed for decades, but the result was high taxes, bloated spending and the dramatic expansion of government.  What matters is governing by conservative principles and this is the second great contrast this week's budget vote will highlight.
The budget President Obama proposed earlier this year envisioned deficits without end.  Speaker Boehner and Leader McConnell have charted a different course, putting the federal government on track to a balanced budget within a decade.  The comparison between undisciplined, out-of-control spending and a pro-growth plan to cut spending and reduce the size and scope of the federal government should hearten every conservative.  This is why we support Republican majorities in Congress.
The numbers are impressive.  The budget Congress will pass this week cuts $5.5 trillion in spending over the next ten years.  Liberals will object to the cuts, of course, but it's important to bear in mind that this budget gets to balance and still spends $43 trillion over the next 10 years.
We cannot afford to stay on the current path.  Currently federal spending accounts for 20.3 percent of the economy and is forecasted to rise to 22.3 percent — almost a full quarter — over the next ten years.  That spending adds up to more and more debt.  Currently total public debt as a share of the economy is 75 percent and $8 trillion more in debt is expected to be added under present law.
Under the leadership of Speaker Boehner and Leader McConnell, Congress is turning these trends around.  Under their budget plan, federal spending would drop to 18.2 percent of the economy and public debt to 55 percent – a substantial cut of almost a third over the next ten years.  Our experience in the late 1990s shows that this can unleash powerful economic growth, creating jobs and fueling even greater deficit reduction if spending discipline is maintained.
Within this spending discipline there is still ample room for priorities.  An additional $90 billion is included with the Overseas Contingency Fund to support defense priorities by protecting them from sequester-driven across-the-board spending cuts.  This ensures Americans in uniform get the training, equipment and compensation they deserve while Congress determines how to deal with spending caps without taking pressure off the Obama Administration.
I've also called for Congress to double funding for the National Institutes of Health.  More than 90 percent of NIH funding goes to research and, unlike most federal programs, the potential for breakthroughs from investments in innovation could be transformative.
Prioritization and discipline are both part of a conservative governing philosophy that Congress is displaying with the budget it will pass this week.  The hard work of governing is just beginning.  But the leadership displayed by the House Republicans and their Senate partners this week is cause for renewed optimism.
The post Leading With the Budget appeared first on RedState.
Source:
http://www.redstate.com/diary/Newt_Gingrich/2015/05/05/leading-budget/