Obama saves the Republic…
Anti-Stephanopoulos Artwork Posted Near ABC News Headquarters in Manhattan
The Council has spoken, the votes have been cast and the results are in for this week's Watcher's Council match-up.
I believe there are more instances of the abridgment of the freedom of the people by gradual and silent encroachments of those in power than by violent and sudden usurpations. – James Madison

We the people are the rightful masters of both Congress and the courts, not to overthrow the Constitution but to overthrow the men who pervert the Constitution. – Abraham Lincoln

Those who have long enjoyed such privileges as we enjoy forget in time that men have died to win them. – Franklin D. Roosevelt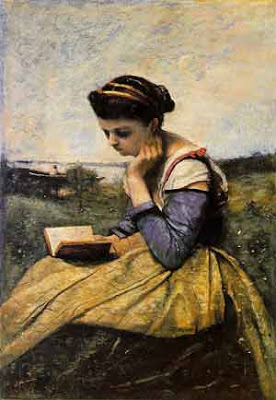 This week's winning essay, Bookworm Room's – A phenomenal talk about the Constitution and how to make it meaningful to America's young people, is a fascinating account of a presentation she attended on the Constitution, one she feels would be of great value to young citizens who are being indoctrinated by public education rather that educated. Here's a slice:
I had the great pleasure today of attending a phenomenal talk by Prof. David Bobb, president of the Bill of Rights Institute. BRI uses original source documents to help teachers ans students understand America's founding document and to see how it's still relevant today. Its ultimate goal is to bring to an end our nation's intellectual disengagement from the Constitution and to lead young people to "think the vote," which is mindful, informed approach to elections, rather than to "rock the vote," a mindless, drone-like approach to important issues that profoundly affect America's young people.

Prof. Bobb could not be a better spokesman for his organization. To begin with, his bio is impressive:

David earned his Ph.D. in political science from Boston College, where he was the recipient of fellowships from the Pew, Earhart, and Bradley Foundation, as well as the Intercollegiate Studies Institute.

[snip]

David joined the Bill of Rights Institute in December 2013. Previously he was the founding director of two national centers for Hillsdale College, the Washington, D.C.-based Allan P. Kirby, Jr. Center for Constitutional Studies and Citizenship, and the Hoogland Center for Teacher Excellence, a civic education program. From 2001 to 2013 he also was lecturer in politics at Hillsdale College, where he taught courses in American politics and public policy.

David is the author of Humility: An Unlikely Biography of America's Greatest Virtue (Thomas Nelson, 2013) and a contributing editor to The U.S. Constitution: A Reader (Hillsdale College Press, 2012). He has written articles and reviews for the Wall Street Journal, Fast Company, Washington Times, Boston Herald, and the Claremont Review of Books, among other publications. He has spoken widely to audiences in twenty-five states on topics including education reform, civic engagement, and the American Constitution.

In other words, Prof. Bobb knows his stuff and he is a natural communicator and teacher. His speaking style, something that always matters to me, is the essence of clarity. No fudging, no obfuscation, no blathering. Frankly, it was a challenge to take notes, because Prof. Bobb had no spare words or sentences in his speech. Every sentence was interesting and to the point. Since I don't do shorthand, of necessity I had to condense some ideas and I know that I missed others. This means that, to the extent there are any errors in this post, they are definitely mine, not Prof. Bobb's. With that warning, here goes:

If I were a more detail-oriented person, I would undoubtedly have noticed long ago that, on our one dollar bill, under the pyramid, there is a Latin inscription stating "novus ordo seclorum."

And if I were a more curious person, I would have gone online to translate that phrase. For those who, like me, don't remember their Latin and or who aren't too curious about our dollar bill, the phrase means "New Order Of The Ages." It is the Founders' announcement to the world and to posterity that they were embarking upon a grand governmental experiment, one that had never been tried before. In the Federalist papers, Alexander Hamilton noted that Americans were about to take a step no other people had taken before:

" It has been frequently remarked that it seems to have been reserved to the people of this country, by their conduct and example, to decide the important question, whether societies of men are really capable or not of establishing good government from reflection and choice, or whether they are forever destined to depend for their political constitutions on accident and force."

Back in the day, then, the Founders, with a great deal of trepidation, were about to embark upon a planned government, one that would vest the maximum amount of power in the people and that, at the governmental level, would guard against the possibility of tyranny. After all, only a few years before, they had declared themselves free to part ways with England because, in their eyes, George III had become a tyrant by taking upon himself the powers of the executive, the legislature, and the judiciary. They understood that human frailty is such that no one person should ever hold that much power over others.

The unique aspect of the new Constitution was the notion — the product of one hundred years of Enlightenment thinking (powered by an increasingly humanist Christianity) — that each person comes into the world with certain rights vested in him (or her). These are not gifts from the government that the government can then take a way. Instead, when a government infringes on these inherent rights, it's the people who have the power to destroy the government and initiate a better one — and our Constitution was intended to define that better government.

The most exceptional thing about the Constitution — which is a contract between government and the American people — is the notion of separation of powers. England, of course, led the way with that idea, wresting from the King certain powers reserved for Parliament. This was a notion that was first institutionalized in the Magna Carta; was then tested under Charles I (who lost his head for picking "King power," rather than "People power" when asked the question "who's in charge here?"); and was re-tested under George III, who kept his head but lost America because he too thought that he could vest in himself the full powers of government.

The Articles of Confederation, the governing document that preceded the Constitution, did not have a tripartite approach to power. It created an executive office, but had no judiciary or legislature and, significantly, it did not give the executive office the power to tax. The office had, on the one hand, too much power and, on the other hand, no way to put all that power into effect. The Constitution would do better.

At this point in his talk, in light of the upcoming 2016 election, Prof. Bobb narrowed his his focus to the executive office. He noted that, although Alexander Hamilton and James Madison, the intellectual powerhouses behind the Constitution, devoutly believed in diffuse power as a bulwark against tyranny, they also understood that, to the extent they vested power in a specific institution, that power had to be meaningful. To that end, they didn't try to create a weak executive by splitting that power among different individuals or groups.

It was Hamilton who envisioned as president an individual who, while hedged about with constitutional safeguards, could act with "decision, activity, secrecy, and dispatch." After all, in times of national emergency, one can't have a committee laboriously working its way to a tame and untimely bureaucratic response.

While the president could be active, decisive, and secretive, he still had to have limitations — and control over these limitations had to be placed in an organization equally invested in protecting and advancing its power. Or, as James Madison said, "Ambition must be made to counteract ambition." The Constitution decided that three entities, each jealously protecting its power, would ensure that no single part of that trio would be able to aggregate too much power, the inevitable path to tyranny.
More at the link.
In our non-Council category, the winner was The Baron at Gates of Vienna with a piece that resonates a great deal right now, Playing Nice submitted by Joshuapundit.
The Baron looks at western society's surprising tendency to whitewash Islamist terrorism, deliberately distancing it from its obvious religious inspiration and even blaming the victims on many occasions for the ensuing atrocities. I think he's on to something here when he talks about a certain very prevalent mindset as the cause of this dysfunction.
Well, that, and the billions of petro dollars from certain countries in the Middle East to universities, to various think tanks and lobbyists registered and unregistered, and especially to politicians on both sides of the aisle.
Do read it.
Here are this week's full results. Only Ask Marion and The Right Planet were unable to vote this week, but neither was subject to the usual 2/3 vote penalty for not voting:
Council Winners
Non-Council Winners
See you next week!
Make sure to tune in every Monday for the Watcher's Forum and every Tuesday morning, when we reveal the week's nominees for Weasel of the Week!
And remember, every Wednesday, the Council has its weekly contest with the members nominating two posts each, one written by themselves and one written by someone from outside the group for consideration by the whole Council. The votes are cast by the Council and the results are posted on Friday morning.
It's a weekly magazine of some of the best stuff written in the blogosphere and you won't want to miss it… or any of the other fantabulous Watcher's Council content.
And don't forget to like us on Facebook and follow us on Twitter… 'cause we're cool like that, y'know?
Get Trevor Loudon's NEW book: Barack Obama and the Enemies Within
Source:
http://www.trevorloudon.com/2015/05/the-council-has-spoken-our-watchers-council-results-052215/