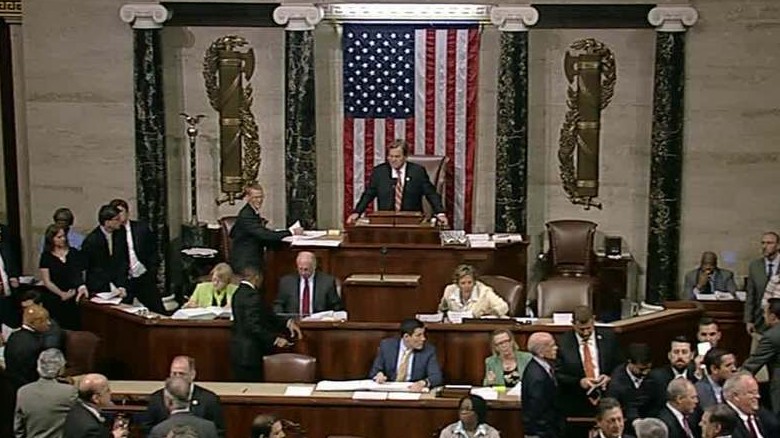 By Lisa Haven
In the video below Alex Jones covers the corrupt "trade agreement" known as Obamatrade and the resistance to keep Obama from obtaining "fast track" authority to negotiate this one-sided trade agreement with Pacific Rim countries and others. Here is the breaking report from Infowars….
The Obama administration has crammed this deal down congresses throat. They passed Fast Track with a 60-37 vote, just like they did with Obamacare. But what most Americans don't realize is that this will eventually change our laws on Internet freedom, health care, copyright issues, food safety, environmental standards, civil liberties and more. Furthermore, it will encourage the emergence of the world into one economic system….aka…New World Order!
Here are the U.S. Senators that voted YES on this heinous Fast Track solution! Please keep this in mind for future elections and let your senators know how disapointed you are:
According to The Hill:
"The Senate on Tuesday voted to advance President Obama's trade agenda, approving a measure to end debate on fast-track authority.

"The 60-37 motion sets up a vote on final passage on Wednesday. If the Senate approves fast-track or trade promotion authority (TPA), it would then be sent to Obama's desk to become law. Fast-track authority would allow Obama to send trade deals to Congress for up-or-down votes. The White House wants the authority to conclude negotiations on a sweeping trans-Pacific trade deal.

"Thirteen Democrats backed fast-track in Tuesday's vote, handing Senate Majority Leader Mitch McConnell (R-Ky.) a major legislative victory.

"They did so even though the trade package did not include a workers assistance program for people displaced by increased trade. The Trade Adjustment Assistance (TAA) program was a part of the last fast-track package approved by the Senate in May, but became a key part of opposition to the package among Democrats in the House.

"To move fast-track forward, the White House and GOP leaders in both chambers decided to break TAA away from fast-track, and to try to approve both in separate votes.

"After the Senate votes Wednesday on final passage for fast-track, it will take a procedural vote on a package that includes TAA and trade preferences for African countries known as the African Growth and Opportunity Act.

"McConnell has promised both bills, as well as a customs and enforcement bill favored by Democrats, will reach Obama's desk by the end of the week.

""If we all keep working together and trusting each other, then by the end of the week the President will have TPA, TAA, and AGOA and Preferences on his desk — with Customs in the process of heading his way too," he said on the floor."
The House must now vote on whether or not to include the freedom stealing TPA, which will eventually lead to the passage of the TPP.
Update: Bad News, Senate has just passed the TPA!!!
More Critical Reads You Need to Hear by Lisa Haven! Click Here!
Subscribe to My Website at: www.LisaHavenNews.net