GLOBAL ELITES OFFER TO BEGIN LIMITED DISCLOSURE OF EXTRATERRESTRIAL LIFE & TECHNOLOGY IN NOV 2015
WRITTEN BY DR MICHAEL SALLA ON JUNE 9, 2015. POSTED IN FEATURED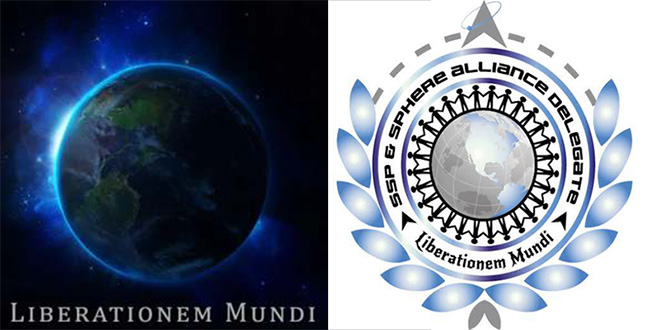 Corey Goode (aka GoodETxSG) has just released a bombshell of a report about a secret meeting he claims to have attended on Tuesday morning with a group of approximately 200 elite leaders from around the world on the issue of disclosing extraterrestrial life and technology. For about six months, Goode has been disclosing increasingly detailed information about a number of Secret Space Programs (SSPs) and how they are responding to a new group of extraterrestrials visitors to our solar system called the Sphere Alliance. According to Goode, the Sphere Alliance have implemented changes that have dramatically changed the power structures between different space programs and extraterrestrial visitors to Earth.
Of most significance is the impact of these changes on human elites that have been meeting delegates of the Sphere Alliance in secret negotiations. These human elites are represented by a "Committee of 200″ that formerly worked closely with a manipulative extraterrestrial species that they viewed as gods. In his report of the Tuesday's conference meeting which Goode attended at a Cathedral-like church building with castle-like features commonly found in Europe, he says that the Committee of 200 feels abandoned by their "former gods" and now wants to work in good faith with the SSPs and Earth Alliance working closely with the Sphere Alliance. Here is how Goode describes their Committee of 200's offer:
They stated that they had been forced through generations of mind control and threats to do all of the things that they had done. They further stated that they would prefer to work with the Alliances in setting up a new financial system that was fair to all of humanity and to begin a controlled disclosure that would not expose certain crimes and incidents that would incriminate them in their life time. They stated that they believed that this information would also contain too much negative details in a short time for the average person to deal with. They stated that because of people's religious beliefs and the paradigm that had been created by those currently in control that a sudden release of this information would lead to riots and suicides on a mass scale. Taking all of that in consideration they proposed that a plan be agreed on that allowed the release of certain information and technologies while withholding the majority of information for a 50 year time period.
The "Committee of 200″ leaders proposed a limited disclosure program beginning in November 2015 if their conditions were met: READ MORE >>>