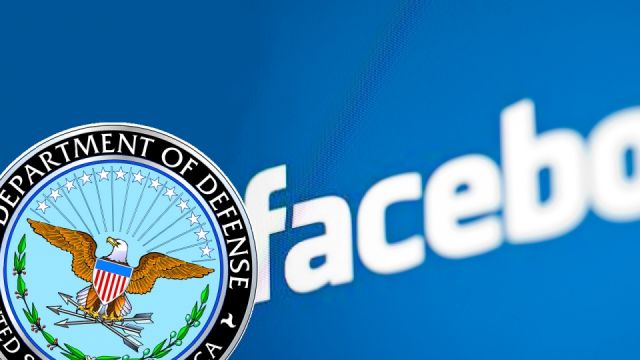 By: Voice of Reason
FOR MORE NEWS BY VOICE OF REASON CLICK HERE!
FACEBOOK & THE GOVERNMENT DOING WHAT THEY DO BEST:
BEING SHADY AS HELL!
In the event you have not seen or read Facebook's new 2015 SHADY PRIVACY AGREEMENT, it is worth noticing that in 2015, to use Facebook you must adhere to their privacy agreement. Within that agreement it states: Sometimes we GET DATA FROM OUR AFFILIATES or our advertising partners, customers and "OTHER THIRD PARTIES" that HELPS US (OR THEM) deliver ads, understand online activity, and GENERALLY make Facebook better.
IF YOU DON'T THINK "OTHER PARTIES" INCLUDES THE CIA, FBI, & NSA, KEEP READING!
Joe Biggs Infowars reporter brings us the latest…
[Audio/Video below cannot be seen in Newsletter - have to go to Blog]
IT'S NOT ON THE FIRST PAGE OF PRIVACY TERMS, YOU HAVE TO DIG FOR IT:
Other information we receive about you
We also receive other types of information about you:
We receive data about you whenever you use or are running Facebook, such as when you look at another person's timeline, send or receive a message, search for a friend or a Page, click on, view or otherwise interact with things, use a Facebook mobile app, or make purchases through Facebook.
When you post things like photos or videos on Facebook, we may receive additional related data (or metadata), such as the time, date, and place you took the photo or video.
We receive data from or about the COMPUTER, MOBILE PHONE , or OTHER DEVICES you use to install Facebook apps or to access Facebook, including when multiple users log in from the same device. This may include NETWORK and communication information, such as your IP ADDRESS or mobile PHONE NUMBER, and other information about things like your INTERNET SERVICE, OPERATING SYSTEM, location, the type (including identifiers) of the device or browser you use, or the pages you visit. For example, we may get your GPS or other location information so we can tell you if any of your friends are nearby, or we could request device information to improve how our apps work on your device.
We receive data whenever you visit a game, application, or website that uses Facebook Platform or visit a site with a Facebook feature (such as a social plugin), sometimes through cookies. This may include the date and time you visit the site; the web address, or URL, you're on; technical information about the IP address, browser and the operating system you use; and, if you are logged in to Facebook, your User ID.
Sometimes we GET DATA FROM OUR AFFILIATES or our advertising partners, customers and "OTHER THIRD PARTIES" that HELPS US (OR THEM) deliver ads, understand online activity, and GENERALLY make Facebook better. For example, an advertiser may tell us information about you (like how you responded to an ad on Facebook or on another site) in order to measure the effectiveness of – and improve the quality of – ads.
THE ABOVE CAN BE FOUND AT: https://www.facebook.com/full_data_use_policy
If you are one of those who read that and thought, "Well I'm not leaving Facebook… I don't do anything illegal, so I have nothing to worry about…," then WOW are you missing the point. QUESTION: Do you think the Tea Party groups the IRS targeted were afraid of doing anything "illegal" when they were targeted for trying to exercise FREE SPEECH? If you say yes, GET OUT OF HERE, and don't come back. The point is, once that door is cracked, there is no turning back. That is WHY before the National Defense Authorization Act, we had this great little Amendment contained within the Bill of Rights (back when we HAD a Bill of Rights) that read as follows:
"The right of the people to be secure in their persons, houses, papers,, and effects, against unreasonable searches and seizures, shall not be violated, and no Warrants shall issue, but upon probable cause, supported by Oath or affirmation, and particularly describing the place to be searched, and the persons or things to be seized. "
Notice it says "SHALL NOT BE VIOLATED." There is NOTHING ambiguous about the intended meaning there. ZIP! ZERO! Under our Constitution a SEARCH occurs when GOVERNMENT conduct violates a REASONABLE EXPECTATION of privacy. Notice that says GOVERNMENT. That means is if your child's principal picks up your child's backpack because he or she suspects there are drugs in the backpack, and goes on to find drugs, your child's Fourth Amendment Right was not violated. Principals are not government agents. The same goes for employers; they are not GOVERNMENT AGENTS either.
A person is said to have a REASONABLE EXPECTATION of privacy in places like: THEIR HOME, A HOTEL ROOM, THEIR OFFICE, THE BACKYARD OF THEIR HOME, THEIR LUGGAGE, etc. Places where we DO NOT have a reasonable expectation against the government include: PUBLIC STREETS, OPEN FIELDS, OUR GARBAGE CANS (EVEN WHEN PLACED BY THE CURB ON THE STREET), or ITEMS ABANDONED. For anything else the government has to have a WARRANT, and absent EXIGENT CIRCUMSTANCES (which I won't even get into), to get a warrant THREE REQUIREMENTS have to be met:
Search warrant must be issued by a NEUTRAL MAGISTRATE
There must be PROBABLE CAUSE to believe that the items sought are the FRUIT, INSTRUMENTALITIES, or EVIDENCE of a crime
Warrant must describe the PROPERTY and PLACE to be searched with PARTICULARITY
Pay careful attention to that last one. It means FISHING EXPEDITIONS ARE NOT PERMITTED (AKA fishing through your computer). Under our constitution The most basic definition of a seizure is when government meaningfully interferes with an individual's possessory property rights or liberty. So in order to have a seizure of a person or property, there must be a meaningful interference with a person's property or with their liberty. Pillaging through your computer I would CERTAINLY think is a "MEANINGFUL INTERFERENCE!"
I posted quite some time ago, in addition to the copy of your calls on tape at the NSA, IF YOU HAVE FACEBOOK MESSENGER INSTALLED ON YOUR SMARTPHONE, THEN BY VIRTUE OF INSTALLING MESSENGER, YOU GRANTED FACEBOOK THE RIGHT TO RECORD YOUR CALLS AT WILL.
[Audio/Video below cannot be seen in Newsletter - have to go to Blog]
SOMETIMES it pays to actually read the disclosures! Whether you are using Facebook Messenger or not, the app works directly with your phone's mic, so it makes no difference if the program is in use. In that way it is much like what the government has been doing for years (SEE VIDEO BELOW!). Most people don't know even if your phone is POWERED OFF, the government is listening. The only way to STOP them is to remove the battery. Notice how you can't do that on most phones anymore?
HERE IS A REAL GEM!
[Audio/Video below cannot be seen in Newsletter - have to go to Blog]
THAT VIDEO WON'T BE UP LONG… IT NEVER IS!
MOST COPIES HAVE BEEN TAKEN DOWN BY HIS HIGHNESS'S ASS.
By the way, government has been doing that for 5-10 years now. Only recently did people realize it was not "conspiracy!" Hopefully you knew all that already, so when I tell you NOT ONLY IS FACEBOOK RECORDING YOUR EVERY WORD, THEY ARE ALSO TRACKING YOUR KEYSTROKES. REMEMBER the email you ALMOST sent your girlfriend or wife while drunk, but you deleted it instead?
NEWSFLASH: IT'S STILL ON FILE AT FACEBOOK!
DOESN'T IT MAKE YOU SICK TO LEARN THEY DON'T PAY TAXES NOW TOO!
Also, it stands to reason that if LOCAL LAW ENFORCEMENT CAN TAP INTO YOUR LAPTOP CAMERA WITHOUT YOU KNOWING AND SPY ON YOU, the NSA and Facebook are doing the same, so I suggest putting your screens down whenever your computer is not in use.
If by now you haven't figured out that Facebook is in cahoots with the government, then I feel for you but for those who are well aware of the issues it's high time you switched over to Seen.is a place similar to Facebook but without all the censorship crap!
[Audio/Video below cannot be seen in Newsletter - have to go to Blog]
Here are some of the differences you'll find at Seen.is:
No censorship! Keep in mind we do have a Terms of Service that will need to be followed for things like pornography, copyright violations and defamation. If we receive a complaint, we'll investigate. If you are accustomed to the freewheeling style at Before It's News, we think you'll enjoy Seen.is
NO ID required. Facebook is now asking certain people for their ID's. That's beyond the pale. You can use whatever name you'd like at Seen and no ID required.
No search crawlers. We're blocking those critters because once they crawl a page, whatever you posted is theirs forever. We think you should be able to delete things if you make a mistake. We know this will hurt the traffic, but we think you'll appreciate this.
We don't sell your data, in fact we don't even collect it (other than your email so you can receive notifications). It's hosted in Iceland and selling data isn't allowed there. A very good reason to go visit Iceland. A lot of very friendly people there, too.
No limit to your account's friends. If you're popular enough to get over 5,000 friends, we think that's great! More power to you!
Private and secure chat rooms are coming soon! It looks like we might be able to get private chat rooms on Seen in a couple of weeks, too. These are strongly encrypted and there's no snooping.
The way Facebook is headed in the New Year it's not going to be a place you want to stay. Sign up and create an account at Seen.is today and get away from this invasive censorship!
Read the story here at Prepper Chimp:
FOR MORE ON THE GOVERNMENT AND FACEBOOK:
THERE IS AN AWESOME GUIDE TO STAYING SAFE (BELOW):
IT CAN BE FOUND AT IT PRO PORTAL HERE: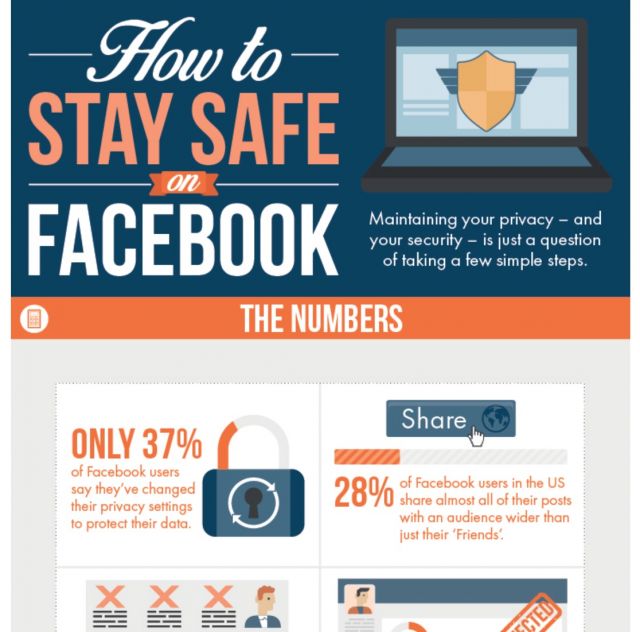 These days, it's more important than ever to stay safe online, as we are constantly bombarded with news of security and privacy breaches.
One area where privacy is often overlooked is on social media sites, demonstrated by the massive 780 per cent increase in Facebook and Twitter-related crimes since 2008.
According to a recent study by NeoMam Studios, only 37 per cent of Facebook users say they have changed their privacy settings to protect their data, leaving the majority of users wide open to privacy breaches.
There are several dangers to be aware of on sites such as Facebook, including scams in the form of fake posts and spam messages that encourage you to share personal information, stalkers who can trace you online or in the real work by using publicly posted information and the potential for identify theft where personal information can be exploited to gain access to bank accounts.
So, what can you do to protect yourself?
Well, there are three basic tips that should always be followed on any social media account:
Trust – Share photos, videos and updates only with people you know and trust.
Passwords – Have a different password for each of your accounts.
Self-censoring – Consider carefully the information that you really need to share. Does everyone need to know your political affiliations?
These three tips will give you a good base, but there are still more precautions that can be taken.
By clicking the 'Privacy' option in the 'Settings' menu, you can edit who is able to see your profile and also limit the audience for all your old posts.
In the 'Security' tab, you can enable settings that inform you of irregular activity, send you emails or text messages when your account gets logged in to on a mobile device and set up a security code that is required to access your account.
Check out the full infographic from NeoMam Studies above to read more about how to stay safe on Facebook.
Read the story at ITProPortal here:
By: Voice of Reason
FOR MORE NEWS BY VOICE OF REASON CLICK HERE!
THE VOICE OF REASON