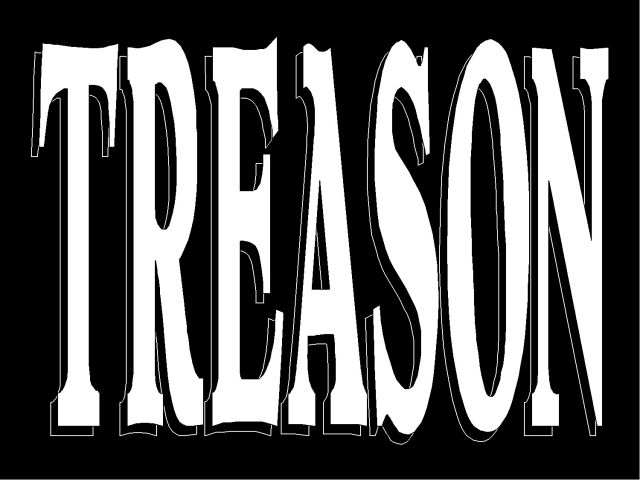 FOR MORE NEWS BY VOICE OF REASON CLICK HERE!
WHEN TALKING ABOUT OBAMA'S SUICIDAL IRANIAN NUCLEAR DEAL, LET'S BE SURE WE GET ONE THING OUT IN THE OPEN FROM THE BEGINNING: OBAMA IS TRAITOR TO THIS NATION, AND HE SHOULD BE SITTING ON DEATH ROW AT LEAVENWORTH WAITING FOR HIS NAME TO BE CALLED TO THE GALLOWS. NO, I DO NOT MINCE WORDS.
Let's be clear: Obama's TREASON is not conjecture. My post titled, Top General Admitted That Obama Knowingly Armed ISIS Committing Treason, you can learn all the details from top to bottom from former director of the Defense Intelligence Agency, Michael Flynn, who is an Obama APPOINTEE no less. Within that post, you can find details on how Obama supplied arms via an illegal arms trade with Qatar, where the final destination of the arms were the hands of the Taliban and ISIS. Then, those same missiles from the illegal arms deal were later used to shoot down 22 members of the U.S. most elite Special Forces unit, Seal Team Six. Frankly I'm surprised Seal Team Six hasn't sought revenge, because in a total disgrace to their fallen brothers, Obama Has Repeatedly Stonewalled Investigators For HIS Role in the Deaths of Those Seal Team Six Murders.
NONE OF THAT IS SPECULATION!
In the event that anyone reading this has any doubt as to the level of guilt that should be assigned to Obama, and subsequently handled accordingly, keep in mind what the following members of the highest ranks within the military must know to say some of what you're about to read. Unlike scumbag Chicago politicians, these are men of honor, yet still they call Obama an outright traitor, and one general even calls for an armed revolt if that's what it takes to remove Obama's psychotic ass from office. You might recognize several of the following names that have come out swinging against Obama. Why? Because they are the modern day Military gods of our generation. Among them are Retired three-star general of the Green Berets, Jerry Boykin, who was also the Undersecretary of Defense for Intelligence (2002-2007) for President George W. Bush, LT. Colonel Allen West, General Paul Vallely, Lt. General Tom McInerney, and arguably the loudest of them all, retired U.S. Navy 4-Star Admiral James "Ace" Lyons, who just also happened to be the U.S. Commander of our ENTIRE Pacific Fleet DURING the infamous Benghazi fiasco.
HAVE A LISTEN TO ADMIRAL LYONS… I'D SAY HE'S EARNED IT!
I have posted at least nine or ten previous stories where Admiral Lyons, one of the military's highest decorated officers, has come forward publicly and accused Obama of crimes ranging from 1) Outright Treason; 2) Colluding with the Enemy; 3) Supplying the enemy with a hefty supply of stinger missiles (including the ones that shot down and killed 22 members of our elite special forces Seal Team Six), and lastly, 4) Conspiring with the enemy to have our Ambassador Chris Stevens kidnapped and killed to cover-up Obama's illegal arms deal.
Now, regarding the INSANITY over the Iranian deal, for the second time, and as a show of solidarity, former military juggernauts (All purged from the military almost immediately upon Obama's taking the oval office hostage), have banded together once again. Their hope being that over 100 of the top military minds speaking in unison, the very men who have spent a lifetime defending this nation, and the men who risked their very lives, just MIGHT know a little more about the situation, and carry a little more sway with THEIR argument, than His Highness's Ass, Obama, who's probably never even risked getting a spider bite when there's a spider in the room. After all, remember this?
DO YOU TRUST WHAT THE MAN ABOVE SAYS ABOUT YOUR SAFETY….
OR THE ONE BELOW?
"I'M GOING TO PLEAD WITH YOU, DO NOT CROSS US.
IF YOU DO…
THE SURVIVORS WILL WRITE ABOUT WHAT WE DO HERE FOR 1000 YEARS!"
The last time military leaders made such an effort to get Obama's attention, was a letter from 105 Admirals begging Obama for the naval resources needed, otherwise, they feared the United States' would lack the naval power needed to defend this country.
Download the document from Admirals here.
"We are concerned that if the Department of the Navy is required to continue to respond to crisis after crisis without the funding needed to build new ships, repair old equipment and provide routine maintenance to existing equipment, the nation risks permanent damage to our national defense and negative impacts on the domestic and international economies that rely on the safety and security that U.S. sea power provides,AA€ said the letter sent by the service advocacy group Navy Now.
As retired admirals and generals who have had the privilege of leading our military forces, we write to express our concern that the United States Department of the Navy is underfunded and overextended, placing our national defense, our Sailors and Marines, and the stability of the global economy at risk they added in the letter provided to Secrets."
The retired admirals included vice chiefs of staffs, regional commanders and aircraft group commanders. Retired Marine Corps Commandant James Conway also signed the letter posted below.
AMONG THEIR DEMANDS:
Build and maintain 306 ships (an increase from 289 today).
Continue to provide vital combat support to our forces wherever they may be engaged.
Update and maintain existing aircraft, invest in new designs and continue with critical modernization programs.
Restore the fleet maintenance schedule that has been badly disrupted by 13 years of war combined with severe reductions in the number of ships.
Replenish weapons inventories to required levels.
Invest in the next-generation capabilities necessary for the Navy to remain relevant in the future.
SOURCE: WASHINGTONEXAMINER.COM
DO YOU THINK OBAMA LISTENED? OF COURSE NOT!
DON'T HOLD YOUR BREATH FOR HIM TO LISTEN ON IRAN EITHER!

195 retired generals and admirals have written a letter to Congress, hoping the united front of military leaders from wide-ranging political ideologies can pressure career politicians to reject the Barack Obama's nuclear deal with Iran.
Similar letters have already been sent by various groups, including rabbis, nuclear scientists, arms control and nonproliferation experts.
"The agreement will enable Iran to become far more dangerous, render the Mideast still more unstable and introduce new threats to American interests as well as our allies," the letter states.
Retired Air Force Lt. Gen. Thomas McInerney, who was vice commander of U.S. Air Forces in Europe, said he considers the agreement the most dangerous nuclear accord in U.S. history.
"What I don't like about this is, the number one leading radical Islamic group in the world is the Iranians," he said. "They are purveyors of radical Islam throughout the region and throughout the world. And we are going to enable them to get nuclear weapons. Why would we do that?"
The main issue with our current political system, as it stands now, is that it is run by politicians. Many of the ardent supporters of this deal are following their ideology more than facts. If this decision was based on those in the military, those who currently live in the countries around Iran, such a deal would be laughed at. For congress to ignore the advice of our military proves just how bad our current situation is.
FOR THOSE WHO REALLY DON'T KNOW THE TRUTH YET…
BRACE YOURSELVES!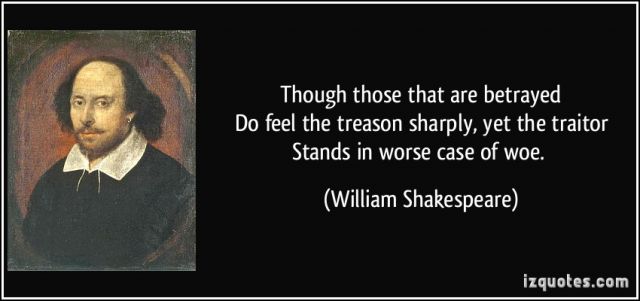 WHEN DOES THE IMPOSTER IN CHIEF END UP IN LEAVENWORTH WAITING FOR HIS LONG WALK TO THE GALLOWS?
Forget blaming the "Evil Republicans," forget blaming Fox News, forget blaming the "Vast Right Wing Conspiracy," forget blaming race, forget blaming climate change, or lack of climate change, or any other damn thing liberals will come up with as an excuse to exercise their feigned outrage when the rest of the sane people in the country call His Highness's Ass the TRAITOR that he is. I know how much liberals HATE facts, but they're just going to have to deal with them here. As my favorite conservative talk show host Andrew Wilkow likes to say, "We're right, they're wrong. That's the end of the story. The arguments here cannot be broken." I'm will to bet, many of you have a hard time looking in the mirror when you finish reading this, knowing that you did not get involved.
Article III, Section 3 of the United States Constitution:
Treason against the United States, shall consist only in levying war against them, or in adhering to their enemies, GIVING THEM AID AND COMFORT. No person shall be convicted of treason unless on the testimony of two witnesses to the same overt act, or on confession in open court.
The Congress shall have power to declare the punishment of treason, but no attainder of treason shall work corruption of blood, or forfeiture except during the life of the person attainted.
Since liberals have an uncanny knack for what they call "reading between the lines," I'll further elaborate on Treason a bit. At any other time in history, these fools would be locked up in mental wards for hallucinating and seeing things that are not there, but in the @ss backwards country we are living in today, someone being able to see what is not there is not frowned upon. So, let's move on…
Article 3, section 3, clause 1 of the U.S. Constitution specifies that the GIVING AID AND COMFORT to the enemy is an element in the crime of Treason. Aid and comfort may consist of substantial assistance or the MERE ATTEMPT to provide some support; actual help or the success of the enterprise is not relevant.
Just so there is no confusion, "the mere attempt to provide support" is TREASON. Forget for a moment that there is a long list of admirals and generals who have accused Obama of Treason, or conspiring with the enemy, because an argument could be made that they were bitter over being fired, along with 300+ other high ranking officers, or bitter with Obama plunging the Middle East into chaos after their men fought, bled, and died there. In the article below, former director of the Defense Intelligence Agency Michael Flynn told al Jazeera that Obama knew he was helping ISIS to grow but decided to do it anyway. For those who don't know, the Director of the Defense Intelligence Agency is an appointed position by the President, so one of his OWN PEOPLE is ratting him out. So, according to Gen. Flynn, Obama knew that he was arming ISIS.
HOW IS OBAMA STILL WALKING FREE?
FOR MORE NEWS BY VOICE OF REASON CLICK HERE!
BE SURE TO GO MY PROFILE'S BELOW AT OTHER SOCIAL MEDIA:
FACEBOOK | TWITTER | PINTEREST | STUMBLE UPON | TUMBLER
In the video below about Benghazi, you'll see we learned U.S. Intelligence agencies were FULLY aware that WEAPONS WERE MOVING on their way to SYRIA, and the intelligence community knew TEN WHOLE DAYS before the attack on the consulate, that an attack was planned on the embassy IN RETALIATION for a drone strike that killed a known terrorist in June earlier that year. Keep in mind the weapons in route to Syria were part of an illegal arms trade by Obama. That is covered the next video. Despite ALL this foul play and illegal activity by Hillary and Obama…
ALL THE AMERICAN PEOPLE GOT WAS A BULLSH** STORY ABOUT A YOUTUBE VIDEO?
FOUR AMERICANS DIED… AND IT HARDLY ENDS THERE…
WHAT COMES NEXT IS UNCONSCIONABLE!!!!
Now things get REALLY BAD! Recently, Obama was caught stonewalling investigators for his role in the murder of 22 members of Seal Team 6, and once again, that got very little press. The video below highlights the illegal arms trade done by Obama that ended up arming the Taliban. That exact arms deal is the same one that 4-Star Admiral Lyons has been screaming from the rooftops about for years now. Admiral Lyons has openly and publicly accused Obama of outright treason for conspiring with the enemy, but that's a whole other story. Once you get a little background from this short piece, it will boggle your mind how Obama has not been executed for treason.
BEWARE: WHAT FOLLOWS WILL MAKE YOU PHYSICALLY SICK!
GUESS WHAT?
ON AUGUST 6, 2011,THE MISSILES REFERRED TO IN THE VIDEO ABOVE, SOLD BY OBAMA, AND WITH U.S. SERIAL NUMBERS, SHOT DOWN THE CHINOOK HELICOPTER – CALL SIGN EXTORTION 17 – KILLING EVERYONE ON BOARD, INCLUDING 22 MEMBERS OF SEAL TEAM 6… THE MOST ELITE SPECIAL FORCES UNIT IN THE UNITED STATES!
While We the People were fed MORE LIES by Obama and Killary, Team O moved quick to have the bodies cremated before the families could be notified, and the black box to the helicopter conveniently vanished into thin air.
NONE of this is new information. As each of these pieces of information came to light, I ranted and raved until I turned blue in the face, but in the end, "We the People" were too lazy to do anything about it, and before you say a word, we had PLENTY of chances… Americans were all waiting for "someone else" to do something.
Finally, as if part of a sick cosmic joke, not only has Obama not only gotten away with his actions thus far, we've arrived at a point where we allow him to telegraph to our enemies what our next move is going to be, and no one does a damn thing.
WE REAP WHAT WE SOW AMERICA. WE REAP WHAT WE SOW!
FOR MORE NEWS BY VOICE OF REASON CLICK HERE!
BE SURE TO GO MY PROFILE'S BELOW AT OTHER SOCIAL MEDIA:
FACEBOOK | TWITTER | PINTEREST | STUMBLE UPON | TUMBLER
THE VOICE OF REASON