In case of defeat in Ukraine US will hit Europe
Donbass Army militia Lugansk T-64, GRADs, Strela September 2015
Novorossia Rocks Radio Station Podcast: Projekt Guru ~ Crisis News from Donetsk and around the world ! The loudest rock station in all of Donbass ! Today, special guest Dejan " Deki" Beric , Hero Serbian Volunteer on the front lines of Novorossia !
Ukraine struggles to steer off fresh energy crisis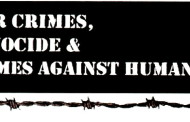 Kiev Regime Bombs Lugansk During School Semester
September 16, 2015 No comments
Kiev Regime Forces have violated the ceasefire ten times over the past 24 hours by shelling army positions in the Lugansk People's Republic, the repu… Read more
Innovative teacher Victor Shatalov conducted lecture for teachers of the DPR
September 16, 2015 No comments
On 16th September teachers of the DPR met innovative teacher, people's teacher of the USSR Victor Shatalov. He conducted public lecture Integration of… Read more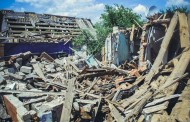 Ukrainian fighters violated ceasefire 8 times for the last 24 hours, Defence Ministry
Ukrainian fighters violated the ceasefire at the touch line with the DPR for 8 times. It was reported to DAN by the Defence Ministry of the DPR.
In regard to the dates of the Defence Ministry, Ukrainian fighters shelled the village Staromihaylovka, Spartak; the fire was opened from the side of Krasnogorovka, and mine Butovka.
'The fire was opened also from controlled by Ukraine Mariinka at the Petrovskiy district, Ukrainian forces used mortars, APC', it was added by the representative of defence department.
Local elections will be held in accordance with Minsk agreements, Constitution and laws of the DPR, Zaharchenko
September 16, 2015 No comments
The head of the republic Alexandr Zaharchenko answered to journalists during the working session talked about local elections conduct. 'The preparatio… Read more
6182 babies were born in the Republic for 8 months
September 16, 2015 No comments
Press-service of the Justice Ministry reports that 6 thousand 182 babies were registered in the Donetsk People's Republic for the last 8 months. The b… Read more
11 houses destroyed by Ukrainian fighters are being restored in Schahtersk (DPR)
September 16, 2015 No comments
The first deputy of the Donetsk People's Republic Administration Dmitriy Trapeznikov held the meeting of representatives of Housing and Building of th… Read more
Source:
http://blogdogcicle.blogspot.com/2015/09/novorussiaukraine-update_16.html