US, Ukraine hold live-fire joint exercises
Military map war in Donbass 06.09.2015
Ukrainian oligarchs make billions on the war in Donbass
Putin: Foreign managers – insult for Ukrainian people
The NATO military bloc is not ready to accept Ukraine in its present state, Ukrainian President Petro Poroshenko said.
Last year, Ukraine dropped its neutral status to open the way toward membership in the US-led military bloc, but NATO's former Secretary-General Anders Fogh Rasmussen said Kiev needed to meet certain criteria before it could join. "[To] meet NATO criteria is absolutely the same as [to] meet EU membership criteria… NATO now is the most effective security mechanism in the world, after the UN Security Council was ruined. And is the NATO… ready to invite Ukraine? No. And we fully understand that," Poroshenko confessed in an interview with the Voice of America published Friday. He claimed that over 50 percent of Ukrainians supported Ukraine's bid for NATO membership for the first time in the country's history. "This is a huge shift in public opinion," Poroshenko told VOA. On Wednesday, Ukraine's National Security Council endorsed a new military doctrine that called for the country to pursue NATO membership. President Poroshenko estimates it will take Ukraine five years to upgrade its military to the level expected from NATO membership applicants.
Ukraine's military violate ceasefire 9 times — Donetsk defence ministry
September 6. /TASS/. Kiev's military violated nine times the ceasefire regime over the past 24 hours, the defence ministry at the self-proclaimed Donetsk People's Republic [DPR] said on Sunday. Most intensive shelling was reported from the Oktyabrsky settlement, where the military used arms and mortars of 82 and 120mm calibre. The Luhansk People's Republic [LPR] said on Sunday the Ukrainian Armed Forces were responsible for two violations of the ceasefire regime. Minsk accords on settlement of crisis in Ukraine A peace deal struck on February 12 in Minsk, Belarus, by the leaders of Russia, Ukraine, Germany and France envisaged a ceasefire between Ukrainian forces and people's militias starting from February 15, followed by withdrawal of heavy weapons from the line of military engagement and prisoner release. The package of measures envisages the pullback of all heavy weapons by both parties to locations equidistant from the disengagement line in order to create a security zone at least 50 kilometres wide for artillery systems with a calibre of 100 mm or more, a zone of security 70 kilometres wide for multiple rocket launchers and a zone 140 kilometres wide for multiple rocket launchers Tornado-S, Uragan and Smerch and for Tochka-U tactical rocket systems. The Ukrainian forces and the self-defence forces of the self-proclaimed Donetsk and Luhansk republics [DPR and LPR] have repeatedly accused each other of violating ceasefire and other points of the Minsk agreements. On September 5, Donetsk authorities reported death of a civilian in a shell explosion and injuries of another two people. According to the United Nations Office for the Coordination of Humanitarian Affairs [OCHA], the violence in Ukraine has killed 6,500 people in the past year, wounded 16,000 and left 5 million people in need of humanitarian aid. With more than 1.3 million registered IDPs, Ukraine has now the ninth largest number of internally displaced in the world, according to the Internal Displacement Monitoring Centre.
Kiev Forces Build Fortifications on Frontline in Lugansk – Militia
Ukraine's armed forces are building fortifications on the frontline near the village of Novotoshkivske in Eastern Ukrainian Lugansk region, a people's militia representative told reporters. "Construction machinery has recently been seen close to the 29th checkpoint of the Armed Forces of Ukraine near Novotoshkivske, they [Kiev forces] are strengthening their dugouts, building multistory underground structures and caponiers," Mikhail Pisarev, deputy brigade commander of the Lugansk militia, told reporters Saturday. According to Pisarev, since the announcement of ceasefire on Tuesday, the shelling of militia's positions by Kiev forces began to occur less frequently, but provocations still happen periodically. In 2014, Ukrainian authorities launched a military operation to suppress independence militia in Donetsk and Lugansk regions. Over 6,800 people have been killed in the conflict, according to the latest UN data. Despite the Minsk deal stipulating a ceasefire, signed in February, both Kiev and the militias continue to accuse each other of violating the truce.
Citizens of Israel are in Novorossia
September 07, 2015 No comments
Short story about soldier and commander of Armed Forces of the LPR is Pavel from Israel, with signcall Ross. There are citizens of Israel on both side… Read more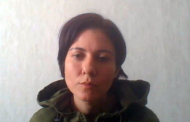 Full interview with Inna Levitan, militiawoman of the LPR from Israel (VIDEO)
September 07, 2015 No comments
'Inna Levitan, citizen of Israel who left her quite life, two children and joined communistic brigade of the Lugansk People's Republic Prisrak (… Read more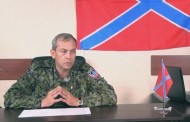 Ukrainian Armed Forces are fortifying the shallow of the river Kalmius to attack the DPR- intelligence
September 07, 2015 No comments
Ukrainian fighters are fortifying the shallow of the river Kalmius in 15 km from Shirokino to attack. It has been announced today by the deputy of the… Read more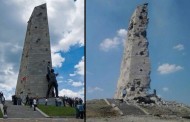 Unexploded shell was found upon the Saur-Tomb on the Eve of the Donbass Liberation Day
September 07, 2015 No comments
De-miners of the DPR's Emergency Situations Ministry revealed unexploded shell in the territory of the memorial complex Saur-Tomb on the Eve of celebr… Read more
Source:
http://blogdogcicle.blogspot.com/2015/09/novorussiaukraine-update-972015us.html