Diogenes Middle Finger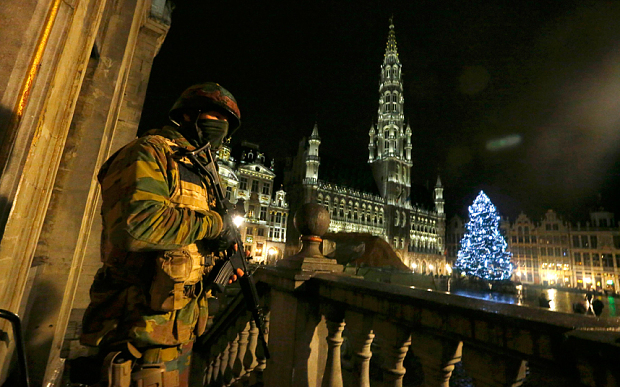 I've stood many times where this very picture was taken. It breaks my heart to see this nessesary
Before we go any farther in the current discussions about ISIS and how to fight them, we need to take a quick pause and destroy a rising narrative on the left. It's the one where they lecture you not to "give in to fear."



The premise here is that people who should be proceeding with compassion and love have become so frightened of being attacked by terrorists that they've embraced hatred of Muslims, and as a result they're not only having bloodthirsty fantasies about bombing Ahmed and Abu, but they're also turning cold and hard-hearted toward the plight of innocent women and children.
All because they're irrationally afraid.

This has led to some of the most condescending and vomit-inducing lectures from everyone from left-wing politicians to media figures to people on social media who somehow manage to get their screeds widely shared. The best/worst example I've seen comes from a fellow named Dave Hogg, a Detroit-area sportswriter and self-identifies on Facebook as "very liberal" and "atheist.
"Is that a guarantee that no ISIS members will get onto US soil? No, it isn't. One might get through as a refugee, and they might move to your state and something bad might happen. There's almost certainly a better chance that you'll get hit by a meteor. You're certainly more likely to get killed by an American on a rampage than an refugee…."
So we have two choices. The first choice is to let ISIS win. We give in to fear and we choose to stand with the people who argue that Islam is our true enemy. We don't gain in that scenario, and we certainly don't get safer. We simply widen the split between Islam and the West, we hand away the moral high ground and we make the world a more dangerous place.



The other choice is to stand with humanity and live up to the words on that statue in New York."
So let's consider his argument: Because you personally are statistically very unlikely to be the victim of a terrorist attack – which is no doubt true – everything you're demanding be done to prevent the next attack is irrational. Hey. Someone might get through and "something bad might happen," but it probably won't happen to you, so stop worrying about it.

The premise of his entire argument is that those demanding stronger action to prevent an influx of terrorists into the United States are being driven solely by personal fear. They don't just think a terrorist might kill someone. They think a terrorist might kill them. And if they realize they're more likely to be killed by an asteroid or whatever, they'll just relax about it.

Let's consider that. If this premise is true, why would anyone have been horrified about what happened in Paris? It wasn't you, after all! What do you care?

Questioning the importation of 10,000 or more Syrian refugees is not about fear, and it's certainly not about people thinking that they personally and specifically will be killed. It's also not about hating or refusing to care about the refugees. It's about taking seriously the idea that these threats are real and that it's horrible when anyone has to suffer as the victim of one of them. Maybe very liberal atheists like Dave Hogg are gellin' like Magellan so long as it's not them getting riddled with bullets in a concert hall.
I do not want this to happen to any more people. Yes, I understand that it's impossible to prevent all evil before it happens, but many such attacks are thwarted because people take seriously their duty to try. That duty often involves making some difficult moral choices. Yes, there are people who have done nothing wrong and need help, and we would like to help them. But as we consider how to help them, might it be necessary to eliminate or modify certain options so as not to put our own nation at unnecessary risk? To listen to some people on the left, you'd think any consideration at all about the well-being of our own people represents a complete capitulation to hatred and evil.
For just about every way you can be killed, we do what we can to lessen that risk. Not because of fear. Not because of hatred. Just because it would be nice if people were not killed.

So wanting to do whatever we can to prevent a terrorist attack is not about "giving in to fear." It's about recognizing that a threat exists in the form of people determined to kill the innocent, and not wanting to just bend over and take it as some sort of preferable alternative to "fear." That is about the dopiest narrative the left has ever come up with, and it needs to be destroyed. Today.

Then we can get serious about making ISIS fear us, which is what we should have been doing all along.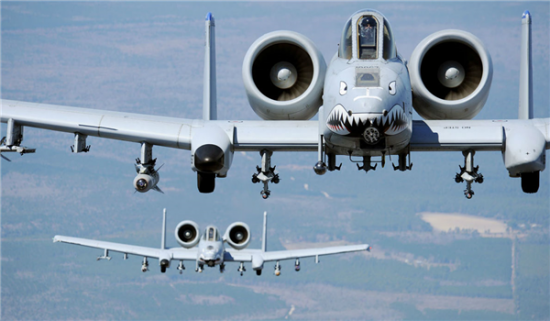 Source:
http://suckersonparade.blogspot.com/2015/11/dear-leftist-no-one-is-giving-in-to.html