Freedom Outpost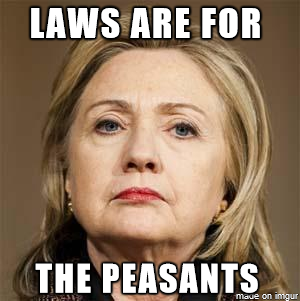 Tim Brown
A video that needs to be spread far and wide among anyone that is even thinking of supporting Hillary Clinton is now at center stage. The video reminds Americans, especially younger Americans and those with short memories of the various scandals, dead bodies and criminal activities that Hillary has been engaged in the past, including those of her White House days with husband, Bill Clinton.
Many would love to see justice brought down on this unethical, immoral woman, but we can't count on Congress to do it. With all of their "tough talk," including congressmen like Trey Gowdy (R-SC), they have failed to bring one indictment against her. However, it's even worse than that. While conservatives applaud the tough talk, they fail to see what is really going on. Just take a look at the homage paid to Hillary Clinton when she testified before Gowdy's Benghazi committee, which has found tons of criminal activity, but has done absolutely nothing about it.
This is the full testimony, but pick up the video around the 5:45 mark.
Granted, Americans have protections of due process under law, but let's be honest, if just one of the scandals and criminal activity charges were leveled at you or me that have been attributed to Hillary Rodham Clinton, we would have already been arrested and be awaiting trial!
Reposted with permission