In the following video, DAHBOO777 reviews a story originally posted on Zero Hedge that a guard at a nuclear plant in Brussels was murdered, and his badge stolen giving rise to and issue that Mark Levin mentioned on his show Friday night. Three days ago, Zero Hedge reported:
"Hours after brothers Khalid and Ibrahim El-Bakraoui and two other men (one of whom may or may not have been bombmaker Najim Laachraoui) detonated explosives-laden vests and luggage at the Brussels airport and metro murdering nearly two dozen people and wounding scores more, we were alarmed but not entirely surprised to see Belgium evacuate the Tihange nuclear power plant.
We say we weren't entirely surprised because way back on November 30, a raid on an Auvelais home rented by Mohamed Bakkali – who was arrested four days earlier and may have used the residence to shelter the Paris attackers including the supposed leader of the Brussels cell Abdelhamid Abaaoud – turned up an hours-long (some reports had suggested it was a mere 10 minutes long, an apparently incorrect assessment) surveillance tape that appeared to show a top Belgian nuclear official."
In an update since Zero Hedge's initial article, Electrabel (the owner of the nuclear plant) says none of its staff or subcontractors were killed, but did say Belgian nuclear sites are under "special protection." In the video, DAHBOO777 questions if no one is dead, and no badge is missing, how are there eyewitnesses that saw the guard gunned down? We know Belgium has proven to have poor law enforcement capabilities, so are officials merely trying to prevent a complete panic (as would be warranted)? The article that follows is from Brietbart just yesterday, going with the story that there has been a death…
SUBSCRIBE TO THE TOP STORIES OF THE WEEK IN THE NEWSLETTER HERE
CHECK OUT THE NEW GOOGLE+ PAGE!
FOR MORE NEWS BY VOICE OF REASON CLICK HERE!
Adding to matters, we know in early February, an Ex-ISIS Fighter Revealed that ISIS Plans To Nuke 4 Major U.S. Cities (Video), then at the end of February, ISIS Released a 'Kill List' of US Cities (Did Your City Make The 'Kill List?'), and yesterday I reported "ISIS Delivered a Message to U.S.: Very Soon You Will Face 'Unprecedented' Attacks.
WHY WOULD WE POSSIBLY EXPECT OBAMA TO SHORE UP THE BORDER?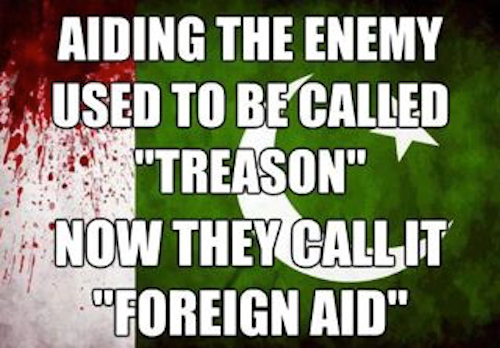 Belgium is on high alert after a security officer for a nuclear plant was found dead with his work pass stolen.
The concerning development, which occurred on Thursday but was only reported today by Dernière Heure, comes after concerns the Brussels bombers had been plotting to create a radioactive "dirty bomb" that would scatter nuclear material in a crowded public place.
The security officer was reportedly shot dead as he walked his dog in the city of Charleroi. Authorities quickly cancelled his pass.
While the motive for the murder remains unknown, police are looking into the theory he was killed to steal his pass and gain access to a nuclear facility.
Breitbart London reported yesterday that eleven nuclear workers have had their security passes revoked amid fears the Brussels attackers wanted to steal nuclear material to build a dirty bomb.
Seven workers at the Tihange nuclear power station had their passes cancelled, with a further four revoked after being reviewed by a committee composed of intelligence and security agencies.
Police discovered hidden camera footage of a senior nuclear worker while they were searching the flat belonging to the girlfriend of Mohammed Bakkali, a key figure in both the Brussels and Paris bombings.
The footage was from a camera planted opposite the home of an executive at the Centre for the Study of Nuclear Energy in the town of Mol. Police fear the attackers may have wanted to kidnap or capture him in order to obtain radioactive material.
Belgian authorities are facing increasing criticism of their handling of terror intelligence, after it emerged soldiers were not deployed to protect nuclear facilities until two weeks after the footage was found.
Interior Minister Jan Jambon initiallysaid: "Nothing indicates a specific threat to nuclear power plants… This is why we are not planning any military support." He soon changed his mind, however.
Mr Jambon offered his resignation after this attacks this week, but this was rejected by Prime Minister Charles Michel.
FOR MORE NEWS BY VOICE OF REASON CLICK HERE!
FOR OTHER ISIS RELATED NEWs:
ISIS Delivers Message to U.S.: Very Soon You Will Face 'Unprecedented' Attacks
ISIS Releases 'Kill List' of US Cities. Did Your City Make The 'Kill List?'
Ex-ISIS Fighter Reveals Plans To Nuke 4 Major Cities (Video)
What the Father of Lies (Obama) is Hiding About ISIS From You Now
Red Alert: Secret ISIS War Powers Act Covertly Allows Martial Law on US Streets
Busted! US Helicopters Aiding ISIS in Iraq
Busted! CIA Reveals Hillary and Obama Armed ISIS (Video)
Top Obama Appointee: "President Knowingly and Willingly Armed ISIS"
FACEBOOK | GOOGLE+ | TWITTER | PINTEREST | STUMBLE UPON | TUMBLER
DONATIONS ACCEPTED VIA PAYPAL TO GET THE RADIO SHOW RUNNING…
AND THEN TO HELP KEEP SPREADING THE MESSAGE!
COMING SOON TO INTERNET RADIO!
STAY TUNED!
FACEBOOK | GOOGLE+ | TWITTER | PINTEREST | STUMBLE UPON | TUMBLER