French protests – Colonel Cassad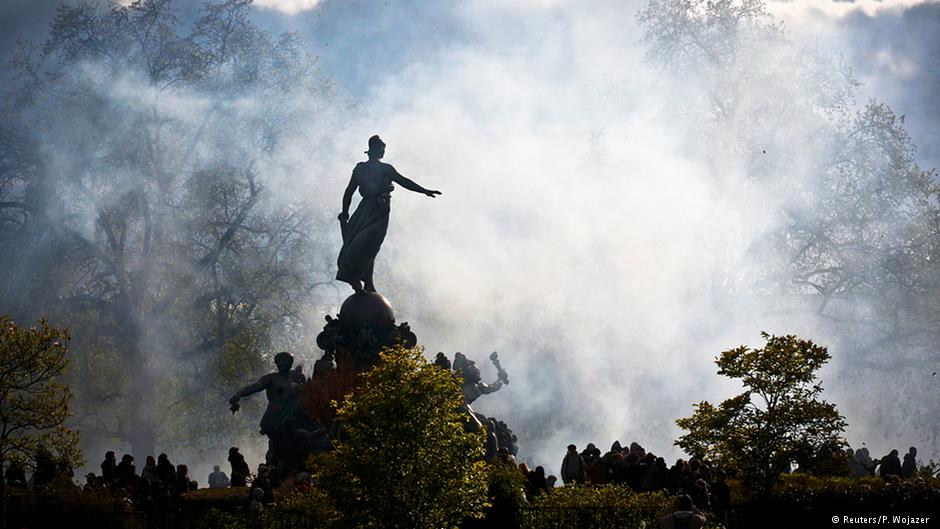 Yesterday, the Russian Federation has made a small tactical victories when the French parliament voted in favor of lifting the sanctions with Russia. The fruits of the work with the eurosceptics and the European right-wing parties give certain results. First referendum in the Netherlands, that the French are now checked in. Another issue is that these successes at this stage purely tactical, since the referendum in the Netherlands and the decision of the French Parliament are advisory in nature and can be ignored. It actually happened in both cases. In a referendum in the Netherlands eventually decided not to pay attention, as in the case with the decision of the French parliament, has already been stated that the decision to extend the sanctions this summer, the move will not affect. Links to democracy and free expression here of course in favor of the poor, when required, in Europe on democracy put the instrument.
On the other hand, these tactical successes in the Netherlands and France, the Russian Federation give reason to hope that if not now, then in the future when eurosceptics and right will make its way to power through elections, this extension will allow the European Fronde actualize the issue of lifting the sanctions in a practical manner. At this stage, in key EU countries, those in power are political groups closely linked to the Euro-Atlantic structures and the influence of Russia is mainly limited to intra-European opposition, which on one hand is not enough to affect the general course of the European Union, following in the wake of Washington, On the other hand, it shows the increasing willingness of the European establishment to weaken the American lead. In general, if this story and shows, so this is an ongoing confusion and vacillation within the European Union, which in fact has become a hostage of US-Russian conflict.
In the meantime, members of parliament staged demarches against Hollande's foreign policy, on the streets of Paris of Parisians continued clashes with the police have, for reasons of dissatisfaction domestic policies Hollande. The reasons are the same – labor reforms Hollande, which with high probability in the next elections will help the right to return to power. It is worth noting that in addition to continuing protests in Paris and other French cities – Nantes, Dijon, Grenoble, etc. …more
Source:
http://blogdogcicle.blogspot.com/2016/04/colonel-cassad-covers-french-protests.html