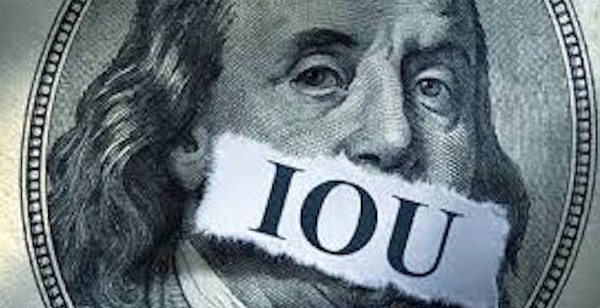 CHECK OUT THE COMPANION PIECE: Why Did Illuminated George Soros Liquidate 37% of His Stock to Buy Gold? (Video)
Here is the challenge of the day for people like myself and countless others: How do we find a way somehow to convince friends, family, and loved ones, that we are documenting the collapse of the U.S. Dollar right here, and right now? Far too often, the people we are trying to warn, or trying to talk to, have not studied, or do not understand the inner workings of the global financial markets, so they just don't grasp the concept of why they NEED to begin preparing NOW! Unfortunately, time after time when we try to warn those we love about the global collapse that is coming, we hear things like, "The U.S. Dollar isn't going to die. It's not going to collapse. Relax. You're blowing things out of proportion."
How about, NO!. You're WRONG! The U.S. Dollar is already just about all but collapsed at this very moment, and as bad as things might seem right now economically, we haven't seen anything even resembling tough times yet. As Peter Schiff says, when the Dollar finally reaches it's breaking point, Peter says the Collapse of the U.S. Dollar will be the single largest event in ALL of human history. STOP WHATEVER YOU ARE DOING! Think about what that statement means for a moment, and then let it sink in that it's coming from a guy who manages $550 million dollars of other people's money for a living. My point: He knows what he's talking about. In the link provided, Peter explains that the collapse will be the largest event in human history because it will touch every man woman and child on earth.
In the video below, the Sgt. Report was lucky enough to have Bill Holter on again yesterday from JS Mineset, and a number of very important things were discussed relating to everything I just said. A key takeaway from the interview below, and what people have GOT to realize before we pass the point of no return, is that as physical gold and silver moves East, and into the strong hands of more than a billion Chinese, that "Every step forward by China, is one or two steps backward for the US and the Dollar.
In his most recent interview, Dr. Jim Willie explained that that 10 years ago, roughly 72% of the world's trade was done in U.S. Dollars. Today that number is down to 35-38% (and shrinking by the day), so on Friday when foreign banks began to publicly settle global trade in the yuan instead of the U.S. Dollar for the first time ever, it is NOT "blowing things out of proportion" to say that a change of epic proportions that began a long time ago, is reaching a full head of steam as the U.S. Dollar goes barreling down the tracks on it's way toward oblivion.
Recall that back in February, Dr. Jim Willie (who is mentioned in the interview below), said that when Deutsche Bank fails, Barclays, Citigroup, and as many as 10 other big banks will fall with it like dominos.Then, in April, our worst fears were confirmed when Deutsche Bank admitted it's been to rigging the gold markets. Most recently, it was only a week or two ago that Dr. Willie explained how Deutsche Bank could very well collapse the entire Western banking system all together.
BLOWING THINGS OUT OF PROPORTION HUH?
SUBSCRIBE TO THE TOP STORIES OF THE WEEK IN THE NEWSLETTER HERE
FOR MORE NEWS BY VOICE OF REASON CLICK HERE!
Is it possible the clan of monster derivatives banks is a very small club and Deutsche Bank "ain't a member anymore" because they turned rat? This certainly bears watching because if Deutsche Bank has been kicked out of the gentlemen's club, they have been allowed to carry the red button kill switch called derivatives with them!
For many years we have warned of the dangers of derivatives. We were laughed at leading up to the 2008 financial debacle when Lehman broke and nearly took the entire system down. That turned out to be no laughing matter and here we are again at exactly the same situation where derivatives threaten to melt the financial system again. The difference now of course is the "saving ammunition" has already been spent where sovereign treasuries and central banks have destroyed their own balance sheets.
Two weeks ago, the Fed announced a "48 hour stay in place" provision for for collateral of any derivative contracts where the big banks are involved. The idea here is to prevent collateral being pulled by the survivor for 48 hours should the bank counterparty become insolvent.
This will give the Fed a window of time to get the fire hose of liquidity out and reliquify a large bank's balance sheet before they can break the derivatives chain. But what does this really do? Does it make derivatives any more sound or does it really just add more risk to central bank balance sheets and thus the currencies themselves?
It is very important to understand just how important derivatives have become. Derivatives have been used to push, pull, manhandle and outright price many global markets. They have been used to paint a picture as "proof" the Alice in Wonderland markets are in fact real. Not even one single market can get out of control because "truth" anywhere will lead to TRUTH everywhere! Even one single market left alone to Mother Nature will lead to questions that cannot be logically answered.
First, these provisions being proposed by the Fed are not set to begin until August 2017. I cannot imagine markets holding together this long, in fact, I would give less than 50/50 odds the U.S. actually has an election this November, rigged or not. Next and more importantly, the Fed is actually saying "we will be the backstop" to ALL of the derivatives given the 48 hour window to "fix" the problem at a specific bank.
GET YOUR FREE GUIDE TO SURVIVING MARTIAL LAW HERE
BE SURE TO CHECK THELASTGREATSTAND.COM FOR SURVIVAL GEAR!
It does need to be pointed out, if any derivative of any size does fail then someone, somewhere, is "exposed". In reality, since few if any of the derivatives can actually perform …the entire world is swimming naked and already completely exposed! How can I say this? Forget about CDS on something as unpayable as a U.S. default, can the big banks really pony up $300+ billion if Greece were to fail?
The real number is probably 10 times this amount as "neighbors" are allowed to purchase insurance on their neighbor's home. What better incentive to strike a match? Or what about another 10 times that amount if Italy defaulted? My point is this, EVERYTHING, EVERYWHERE is "insured" via derivatives. Many markets and assets have more (or even many times over) "insurance" than the actual market has value, the "coverage" is simply unpayable.
The only response to a breakdown of derivatives will be exactly what it always has been, print more and more via QE or other method. This is obviously destructive to currencies as they will be diluted to zero. Whether you look at this picture from the micro standpoint of individual currency dilution, or from the macro standpoint of "solvency" …all roads will lead to gold. Real physical gold cannot be diluted nor can it default. Gold will be viewed for exactly what it is.
We have said gold will be the "last man standing" in a failure chain of fiat currencies, it will also be viewed as the ONLY protective hedge in a world completely unhedged. As it stands right now, the belief is that everything is hedged …in reality NOTHING is hedged. Once it becomes understood that no insurance anywhere has the ability to pay up, the world will collectively "change insurance companies" and move toward the only one with the ability to pay, GOLD!
Switching gears but I believe very connected to the above, what is to be made of Deutsche Bank offering 3 month accounts paying an annualized FIVE PERCENT interest?!!!
Liquidity Problems? Deutsche Bank Offers 5% Yields If Depositors Lock Up Their Money For Three Months To state the obvious, Deutsche Bank needs money (liquidity) badly and they need it now! Think about this, why would they do such a thing in a world where nearly a third of all debt carries a negative interest rate?
Why didn't they go to the ECB's feeding trough and snort up some zero percent funds? Or, why didn't they just go to the market place and issue bills for 90 days at 1/4% or less?
WHY WHY WHY?
Unless DB is pulling some sort of late April fools joke, they obviously need money and are "willing" (being forced) to pay 5%. Is it possible they have been shut out"?
SUBSCRIBE TO THE TOP STORIES OF THE WEEK IN THE NEWSLETTER HERE
FACEBOOK | GOOGLE+ | TWITTER | PINTEREST | STUMBLE UPON | TUMBLER
Please remember, DB pleaded criminally guilty to manipulating the gold and silver fixes.
Part of their alleged settlement was turning state's evidence and aiding regulators in tracking down other perpetrators. Is it possible the clan of monster derivatives banks is a very small club and Deutsche Bank "ain't a member anymore" because they turned rat?
Other than not having access to capital anywhere else, I cannot think of any reason they would offer 5%? If this has become their only source of funding then we just learned something very interesting. This number of 5% is the REAL and unsubsidized interest rate! Do you see the ramifications?
The world has "valued" everything with a basic discount rate of "0%", what does it mean if rates to raise real capital from the markets is 5% rather than free? Might stock markets be overvalued? …and real estate? …not to mention the foundation to EVERYTHING …BONDS???
This certainly bears watching because if Deutsche Bank has been kicked out of the gentlemen's club, they have been allowed to carry the red button kill switch called derivatives with them!
I am not really sure what to make of this all. Surely the powers that be would not kick the largest (or second largest) holder of derivatives off the reservation, would they? The only possible reason I can imagine is something has already blown up behind the scenes that is too big to be fixed or hidden. The "blame" for a financial meltdown may very well be hoisted around Deutsche Bank's neck!
To finish, please do not roll your eyes at this. If you have a logical explanation as to why DB would offer 500 basis points for three month money if they could get it cheaper elsewhere, I would love to hear it! Anyone who tells me Deutsche Bank is making this offer because they feel sorry for the elderly savers earning nothing on their life's savings will go into my spam box forever.
This was a public article, if you would like to read all of our work, please follow the link to subscribe: https://www.jsmineset.com/membership-account/membership-levels/
Standing watch,
Bill Holter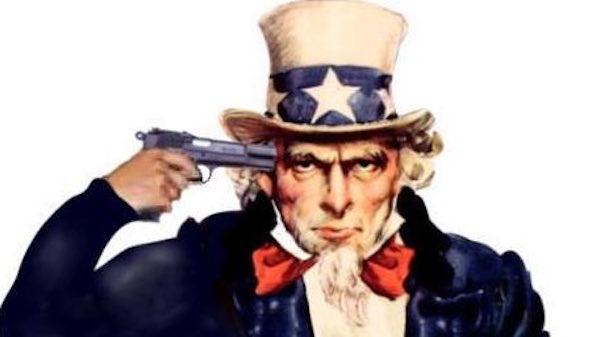 In the interest of being as thorough as possible for all those who are still reluctant to begin preparing for the unthinkable, the interview mentions several other situations that bear repeating. One is how Obama has been completely snubbed by Saudi King. Not only is Obama being given the cold shoulder by the Saudi's, but Saudi Arabia has threatened to dump $750 billion in US Treasuries on the market if the 28 pages from the 9/11 report get released, which I for one get the increasing suspicion will be. That has FAR less to do what's in the 28 pages, as it does the Saudi's looking for any excuse possible to get rid of those Dollars while they can still get something for them. The Saudi's have their own financial problems without us making them worse!
Then there's the issue of $500 Billion trade deficit we run. Once other nations we buy goods from stop accepting the Dollar in favor of a gold backed reserve currency like the yuan, think about what that means for the American people! A deficit that high isn't all from big screen TV's. Things people NEED are in that number, and that means the prices of those goods will skyrocket to unimaginable levels. How will America deal with that?
Lastly, one of the major pieces of leverage the U.S. has had over the world and the global economy is the Western banking system known as SWIFT. According to Wikipedia:
The Society for Worldwide Interbank Financial Telecommunication (SWIFT) provides a network that enables financial institutions worldwide to send and receive information about financial transactions in a secure, standardized and reliable environment.
The majority of international interbank messages use the SWIFT network. As of September 2010, SWIFT linked more than 9,000 financial institutions in 209 countries and territories, who were exchanging an average of over 15 million messages per day (compared to an average of 2.4 million daily messages in 1995). SWIFT transports financial messages in a highly secure way but does not hold accounts for its members and does not perform any form of clearing or settlement. It is often the mechanism by which the U.S. has frozen money, or enforced sanctions on other nations around the world.
In addition to the reasons already discussed here for the impending collapse of the U.S. Dollar, in his most recent interview, Dr. Jim Willie went through a list about 30 reasons why the collapse of the Dollar is happening so much faster than people predicted, and one of those reasons is because back in March. the Chinese announced they were finished testing their own version of a long awaited replacement for SWIFT called The Chinese Interbank System (CIPS), which will effectively cut the U.S. out from being a necessary player in global financial system completely.
LET ME BE CLEAR: NOTHING HAS BEEN "BLOWN OUT OF PROPORTION"
FURTHERMORE, YOU'VE BEEN WARNED… AGAIN.
HEED THE WARNING!
GET YOUR FREE GUIDE TO SURVIVING MARTIAL LAW HERE
BE SURE TO CHECK THELASTGREATSTAND.COM FOR SURVIVAL GEAR!
IF YOU READ NOTHING ELSE, THE FOLLOWING POSTS ARE ESSENTIAL:
What Exactly Does Global Economic Collapse Coming May 2016 Mean?
Dr. Willie and Peter Schiff Together: Total Currency Collapse and Reset Coming
When Obama Suspends 2016 Election, a Guide to Survive Martial Law (Videos)
Jim Willie: How the Loss of the US Dollar as Reserve Currency Affects You Personally
Economic Implosion Will Lead to Stock Market at 5,000 by 2017 Forecaster Says
Ron Paul, Jim Willie, Peter Schiff, and Collapse of US Dollar on a Global Scale
FOR MORE GREAT MATERIAL FROM JIM WILLIE:
Dr. Jim Willie: There Are No Prisoners Taken in The Global Money War
Dr. Jim Willie, Threat's by Putin, Death of U.S. Dollar, and a New Arms Race
Dr. Jim Willie: Deutsche Bank Could Very Well Collapse Entire Banking System
Dr. Jim Willie: 7 Signs U.S. Economy Collapses; Gold Will Soon Back US Dollar!
Dr. Jim Willie: "Violent Gold and Silver Breakout" Coming to Economic Markets!
Dr. Jim Willie: Western Economic Markets Collapsing; Eurasian Markets Rise
Dr. Willie: Economic System is Collapsing Right Now; Us Dollar in a "Short Squeeze"
Dr. Jim Willie: The Dollar is Dead! Even Mainstream Media Realizes it!
Jim Willie: Chinese Replace US Swift Banking System, Hastening US Dollar Collapse
Dr. Jim Willie – Secret Meeting at the G20 to Take Down the US Dollar
Dr. Jim Willie: Financial Deals Happening Behind Closed Doors; US Not Invited
Dr. Jim Willie: Economic Collapse is On Our Doorstep
Jim Willie: "The Quickening" is Approaching Global Economic Markets
Jim Willie: Both Our Allies and the American People Absolutely Hate Our Government
Jim Willie: U.S. Dollar is Now a Matter of National Security Due to Poor Decisions
Jim Willie, the Crumbling Global Economy, and the Dollar Crisis
FOR MORE GREAT MATERIAL FROM PETER SCHIFF:
Peter Schiff: "Trump's Very Massive Recession May Have Already Begun"
Peter Schiff: Americans Fear Future With 'Dead-End Economy, Crap Jobs, and Awful Wages'
Peter Schiff: "Can Donald Trump Really Make America Great Again?"
Peter Schiff: Dollar Collapse Will Be the Single Biggest Event In Human History
Peter Schiff: Obama "Peddling Fiction" As Unemployed Tops 100 Million People
Peter Schiff: Here Comes the Great, Great, Great, Great Recession!
Peter Schiff: "Whatever Obama Was Calling Recovery… is OVER!"
CNBC Actually Admits Peter Schiff Was Right… Again (Video)
Peter Schiff and Reagan Advisor: Complete Economic Collapse Immediately Ahead
Peter Schiff: Warning! Economic Storm Clouds Ready to Rain
Peter Schiff: Death of the US Dollar Is Imminent; Fed Out of Options
SUBSCRIBE TO THE TOP STORIES OF THE WEEK IN THE NEWSLETTER HERE
FACEBOOK | GOOGLE+ | TWITTER | PINTEREST | STUMBLE UPON | TUMBLR
FREE GUIDE TO ECONOMIC COLLAPSE OR MARTIAL LAW…
AT THE OFFICIAL BLOG SITE BELOW!
FACEBOOK | GOOGLE+ | TWITTER | PINTEREST | STUMBLE UPON | TUMBLER