By Deborah Dupré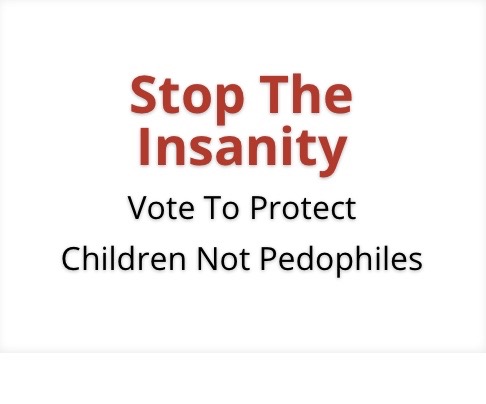 One of the high-profile American politicians has been working for years to not allow a vote on the Child Victims Act that would protect children instead of child sexual abuse perpetrators by changing the statute of limitations. Learning about the person behind the block, another VIP involved in protecting pedophiles, and the group of senators supporting this block that keeps pedophiles free to continue abusing children is chilling.
"I'm a sexual abuse survivor, and my story perfectly illustrates the problem with statutes of limitations," states Gary Greenberg, now campaigning in New York to expose leaders blocking the Act that would protect children in his state. New York's statute-of-limitations laws have one of the shortest windows in the country for pursuing sexual-abuse complaints through the courts. Greenberg intends to change that.
ALSO SEE:
Explosive VIP Pedophilia Scandal: 'I Know Every Inch of Him': Esther Baker About Politician [Video Might Be Unsuitable For Children]
Mind Control Pedophilia VIP Ring Survivor: 'Cops Stood Guard As I Was Raped By Politicians' (New Video)
Breaking: U.N. Child Rape Cover-Up Exploding
Child sexual abuse or child molestation is a form of child abuse in which an adult or older adolescent uses a child for sexual stimulation. A child cannot consent to any form of sexual activity, period. The perpetrator engaging with a child this way is committing a crime with lasting effects on the victim — for years, often into adulthood. It usually takes years for sexual abuse survivors to gain courage to report the criminal act against them.
Why would any elected official refuse to hold child sexual abuse perpetrators accountable? When that official is New York's Senate Majority Leader Senate Majority Leader John J. Flanagan (Republican), one might justifiably question more than why and why not. His religion is Catholic, according to National Vapers.
"Abusers can manipulate victims to stay quiet about the sexual abuse using a number of different tactics," explains the Rape, Abuse & Incest National Network (RAINN), the nation's largest anti-sexual violence organization. It was named one of "America's 100 Best Charities" by Worth magazine.
"Often an abuser will use their position of power over the victim to coerce or intimidate the child. They might tell the child that the activity is normal or that they enjoyed it," RAINN states on its website, where its victim HOTLINE number is provided (800.656.HOPE (4673)). "An abuser may make threats if the child refuses to participate or plans to tell another adult. Child sexual abuse is not only a physical violation; it is a violation of trust and/or authority." (Author's emphasis)
An effort to give people in New York who say they were abused as minors more time to file lawsuits has passed four times in the state Assembly before stalling in the Senate. (Wall Street Journal) The Child Victims Act has never been allowed to the floor for a vote in New York's senate, because of Sen. Flannagan and a host of other state senators supporting this insanity. For each senator opposing the Child Victims Act, a replacement candidate has vowed to vote for this Act.
The proposed law would eliminate civil and criminal statutes of limitations for sex crimes against minors. It would also introduce a one-time, one-year window, beginning 60 days after the governor signs it, for people to bring civil suits against people or institutions in older abuse cases. An untold number of abusers could be exposed.
"It's black and white," Greenberg said in June. "If you're not going to support the bill, then you're for the predators."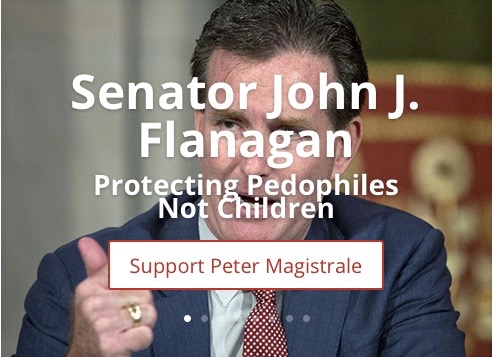 Tragically, many predators are lifelong abusers, with as many as 100 victims. Many are viewed by the naive public as upright community leaders.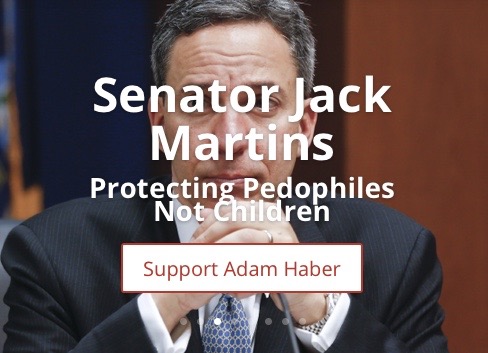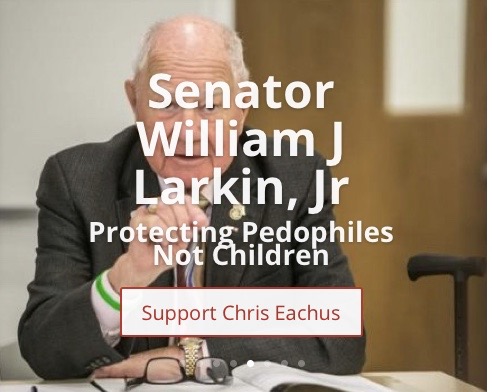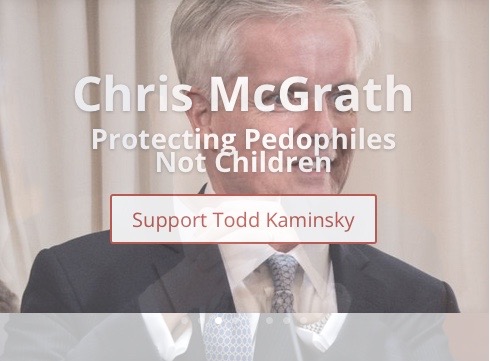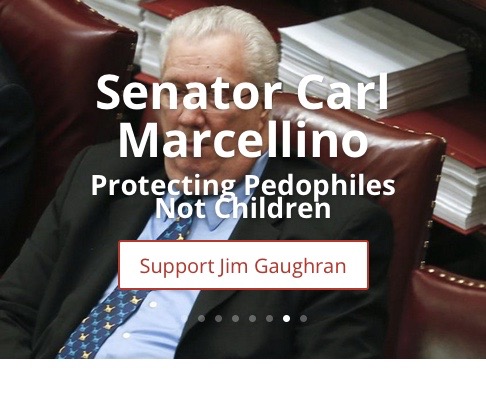 Not only senators have stalled justice the new Act would bring. Dennis Poust, spokesman for the New York State Catholic Conference, a lobbying group representing the state's bishops, called the ability to prosecute cases that could possibly stretch back five decades or more "fundamentally unfair." His rationale? It is often hard to defend against older claims, he said. No surprise there considering what a Boston Globe investigative team uncovered regarding the Catholic Church child sexual abuse cover up.
Starring Mark Ruffalo and Michael Keaton, the movie "Spotlight" documents the Catholic Church's child molestation plague. Only three days ago, Fr. Bonifacio Buzzi, a Brazilian priest convicted of child abuse and mentioned in the Oscar-winning film 'Spotlight,' committed suicide in his prison cell over the weekend. He had been arrested last Friday, according to the Catholic News Agency (CNA).
In 1995, Fr. Buzzi was found guilty of abusing several youth in a mental hospital. Instead of being jailed, he was sentenced to four years house arrest. In 2004, he was convicted of molesting a 10-year-old boy in Mariana, Minas Gerais. For this crime, he was jailed from 2007-2015 for the crime. He was arrested Aug. 5 in the state of Santa Catarina after criminal complaints that he molested two more boys, aged 9 and 13. He was taken back to Minas Gerais. There, he hung himself with a sheet inside his jail cell on August 7. (CNA)
[Watch the Spotlight movie trailer below]
After Spotlight exposed the church's widespread pedophilia, the Vatican restructured its proceedings regarding abuse charges. From 2004-2011, 3,400 U.S. cases of alleged U.S. clergy abuse were reported to Rome for review. Of those accused, 848 were laicized and 2,572 permanently removed from ministry. (CNA)
This year, the vote in favor of the N.Y Child Victims Act was closer than ever. The battle for the 2017 vote has begun. A petition is designed to show New York's leaders that children are more important than the powerful special interests objecting to the bill.
Gary Greenberg, a NY survivor and investor, started a Political Action Committee and he is endorsing candidates who support ending New York's statutes of limitations, what he explains as being "some of the most draconian in the country." Greensberg put $100,000 of his pension money into a campaign to protect New York's children.
"My father was admitted to Cohoes Memorial Hospital in 1966. I was just eight years old," explains Greenberg.
When he went to visit his father, a 24-year old hospital orderly named Louis Vanwie offered a tour of the facility to him.
"Instead of the promised hospital tour, however, he took me into a room and instead took a sexual tour of my body," Greenberg says. "I was terrified, I didn't know what to do. He told me he would kill my mother and father if I told anyone."
Greenberg says he did what most sexually abused victims do.
"I did what most victims do. Nothing."
That's the problem. Child sexual abuse by adults is so common, it's no wonder it's as difficult as it is to criminalize it and instead use statutes of limitations to keep child molesters on the street, off sex offender registries, and keep all children at risk.
[Know the Signs: Child Sexual Abuse Signs You See So Often, You'll Be Shocked]
New York ranks with Alabama and Mississippi as one of the worst states in the country, making it more difficult for victims to report child sexual abuse and for criminal justice to protect our children from the predators who prey on them.
Greenberg says he needs the public's help. For the first time in ten years New York politicians will be required to take a stand on this child protection issue before the elections. They will have to pledge. Do they protect children, or will they continue to protect the perverts who prey on them?
Greenberg is urging Americans to sign a petition telling New York's leaders to protect children not predators.
"It's just not right that New York still has laws that ensure nine out of ten predators remain on our streets protected by our laws. It's 2016," Greenberg says. "Time for change. Time to protect our children."
Related Articles:
Related Articles