RUSSIA BEGINS SMASHING ISIS
VIDEO: RUSSIA BEGINS SMASHING ISIS TODAY – FINALLY – YouTube
This morning, while most of us were comfortable sleeping, a huge attack against ISIS in Syria began.
During the Full Moon Phase of the Scorpio Super Moon Russia and Syria have launched a massive attack against the US Supported Syrian Rebels.
Over the last two weeks the US Supported Terrorists have been under attack in Mosul, Iraq. The US forces opened up a way for them to fell the area via a road leading directly West from Mosul as most of them fled towards Syria through Tal Affar, through Al Hacek and into the region near Al Raqqa to attack the city.
Watching these movements, and being very patient, the Russian Air Force has waited until their Carrier was stationed in Syrian Waters and then this morning, after most of the Terrorists arrived near Raqqa, they began pounding these terrorists.
Russian warplanes from the Russian Carrier Kuznetsov had begun launching attacks against the Rebels in the Homs and Idiib Provinces.
These US Backed Terrorists were also hit by Cruise Missiles from the Cruiser Admiral Grigorovich.
Please keep in mind a almost identical story appeared 14 months ago as Russia began pounding the US Backed Terrorist in September of 2015.
This time, however, the political landscape in DC has changed significantly as this attack followed a telephone conversation President Elect Trump apparently had with Putin where he was again congratulated on his win. They also both agreed to get rid of ISIS and all of the rest of the US Backed Terrorists in the Middle East.
Both Putin and Trump agreed to put an end to these Modern Day Barbarians forever.
Further – once American Oil hit the market form North Dakota it will undersell their oil by half. As the money dries in the Middle East these Middle Eastern Leaders thirst for weapons will come to an end and their funding of wars will also end.
In addition – as President Trump takes office he plans to immediately defund ISIS and all United States Corporate and United Nations Corporate Support for these Terrorist Organizations.
In the mean time George Soros and his SATANIC FASCISTS are meeting in Washington DC in the Mandarin Oriental Hotel to plan the retaking of America by forces loyal to Obama. This meeting was sponsored by YOU, the American Tax Payer thanks to House Democratic Leader Nancy Pelosi and Senator Elizabeth Warren. These Democrats have been sponsoring these riots now for over a year and they plan to step up US Funding for these riots during the coming year.
What is odd is that the DC Police, US Marshals and the FBI are not arresting these people who are openly sponsoring these riots nation wide.
To this end – of course – a New United Nations Building has been built in Astana, KazaHkstan in anticipation of the United Nations Move to this region of the world.
So hang on folks – it could get a little rough.
Be Ready
=========================
Please pray that those sponsoring these riots are immediately and totally immobilized for life.
Again — pray your families are ready for what these American Terrorists are about to do to America.
=========================
The News You Need
Dr William B. Mount
=========================
—-SAVINGS TIP OF THE DAY—-
The flavor of the food from Food For Liberty is so good it can be added to Rice to make your food dollar stretch. That's what we do
Soros And Liberal Mega-Donors Plot For War With Donald Trump | Zero Hedge
Trump and Putin vow to tackle ISIS together as they hold breakthrough talks after billionaire's election – Mirror Online
Putin & Trump discuss Syria and US-Russia relations in phone call – Kremlin — RT News
Soros And Liberal Mega-Donors Plot For War With Donald Trump | Zero Hedge
OH FBI, US MARSHALS, DC POLICE: OH LITTLE GIRLY BOYS: WHY IS HE NOT IN JAIL???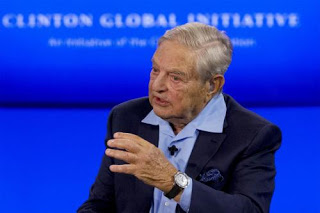 Russian Aircraft Carrier Jets Launch First Strikes Against ISIS In Syria – InvestmentWatch

Russia blows up ISIS strongholds near Raqqa in Syria | Daily Mail Online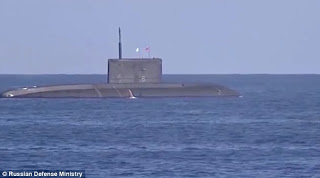 Secretary-General opens new UN premises in Astana
THE NEW WORLD ORDER HQ: ASTANA, KAZAKHSTAN -OR – WHERE YOUR AMERICAN TAX PAYER DOLLARS HAVE GONE. THIS FUNDING ENDS WITH PRESIDENT TRUMP.