Challenging a 'Nazi Prison Camp Standard of Care'
It has been almost five years since doctors working for the Pennsylvania Department of Corrections, taking a routine blood test on long-time prisoner Mumia Abu-Jamal (who was in the process of being transferred from 29 years on the state's death-row to a general population prison following a lengthy appeals process that ultimately overturned his death penalty on constitutional grounds), and discovered he had contracted a Hepatitis C infection.
There was no follow-up of that test to see if his Hep-C had become an active and thus life-threatening infection until July of 2015 — a period of three years — and then that "follow-up" came only after he had collapsed in prison on May 30 of that year and been rushed out of the prison to a hospital, where he was diagnosed with serious case of diabetes. That's when he was finally tested to see if he had a Hepatic C viral load in his blood (he did).
As Bret Grote, legal director of the Abolitionist Law Center in Pennsylvania, and Abu-Jamal's attorney in a case seeking to force the DOC to provide the current Center for Disease Control-recommended medicine that has a 90% cure rate for the disease, says, "In all that time, right down to the present, the DOC has not provided any treatment for Mumia. Whether his active infection is doing further damage — fibrosis or even cirrhosis of the liver or other damage to him — we don't know. But he clearly is at greater and greater risk of serious health damage the longer this non-treatment goes on. (During a hearing last year before Judge Mariani, a DOC doctor testified under cross examination that there was a "63% chance" that Abu-Jamal already had cirrhosis, meaning that his liver is already being irreversibly damaged by the progressive disease.)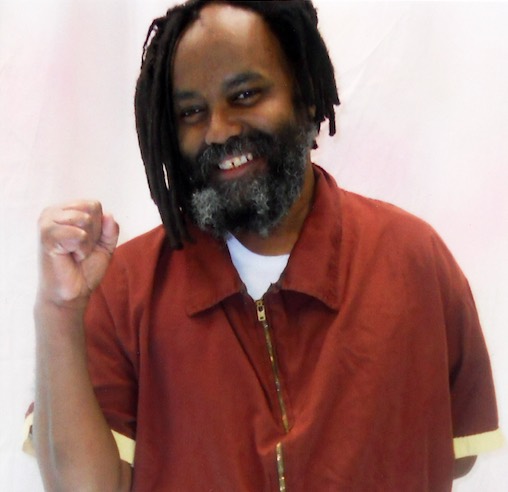 Mumia wins one at 3rd Circuit Court of Appeal in years' long struggle to get treatment for his prison-contracted Hep-C infection

The good news is that the latest stalling effort by the DOC — an appeal to the 3rd Circuit Court of Appeals in Philadelphia of an injunction by a federal district judge in Scranton ordering the state to start treating Abu-Jamal with the latest approved Hep-C medication, and a request for a stay of that federal district judge's treatment order until the appellate court panel has a chance to hear the arguments in the case — was rejected by the three-judge panel.
As Grote says, "That's a good sign because it means that the judges, who will be considering the appeal of District Judge (Robert) Mariani's injunction, are saying they do not believe that the DOC is likely to win its case. But their ruling doesn't mean Mumia is getting treated. He's not."
A news collective, founded as a blog in 2004, covering war, politics, environment, economy, culture and all the madness
Source:
http://thiscantbehappening.net/node/3508