EMERGENCY AT THE WHITE HOUSE
BOMB THREAT INVESTIGATED ON WHITE HOUSE NORTH LAWN
Apparently a man through a Package over the White House Fence yesterday and claiming it was a bomb and it landed on the North Lawn. Despite the Secret Service being warned about this they did not catch him until he reached 15th and Pennsylvania Avenue.
So for an a hour while the Secret service literally stood around and watched the Bomb was carefully removed form the North White House Lawn as people inside the White House hid under desks.
The man – who apparently had a warrant out for his arrest already – was able to run about 800 feet before the Secret service decided to pursue.
What more can we do — we publish the time and place – and the Secret Service is not ready????
Early Sunday morning a woman was arrested a second time for attempting to climb the White House fence only days after she was tripped up by her shoe laces during her first attempt. She was then released aign and given a "Stay Away" order???
So the Secret Service is playing CATCH AND RELEASE with those threatening President Trump????
Secret Service – Stupid Is As Stupid Does.
Also – James COmey is fired and Tray Gowdy will replace him in 2 days as FBI Director.
This story was has been blocked from Google and Facebook.
========================
In other news
1) Another Banksta Bites The Dust.
The story is that Charles Murphy climbed to the top of the stairs at the Sofitel Hotel in down town Manhattan, broke down a Secure Metal Door with two dead bolts, got onto the roof and jumped to his death. Other reports state he jumped from the 24th floor.
Charles Murphy was working as partner for the for the Paulson Company and investment company.
Charles Murphy was also on the Board of Directors of the Bernie Madoff investment Company that stole hundreds of millions of dollars from Wallstreet Investors.
So after Charles Bilked millions out of investors, was found guilty, was then allowed to go to work as a Partner in another Investing Company.
2) The chairman of the DNC has asked for the resignation of everyone on the staff. "Your All Fired."
3) Belarusian KGB Prevents Massacre In Minsk.
Yup the US Funded NGO Corporations scattered across Europe are in for the slaughter. This time though the Bellarusian KGB arrested 26 people who all admitted they were about to open fire durning a "Parade."
Kind of like the FBI Agents with Machine Guns who went to the Pro-Trump Rally in Arizona???
Thank GOD we can still carry guns here in America ofr these FBI Pigs just might have opened fire.
In Russia and Bellarus- the KGB Protects it's citizens.
In America – the FBI and CIA kill Americans.
Big difference…..
3) Massachusettes State representative was caught tipping off Illegal Aliens of ICE Raids.
Yup Democratic (NAZI) Congresswoman Michelle DuBios has officially committed Treason under USC 18 and needs to be arrested immediately.
Look at the big old smile on that traitor.
They are openly spitting at you President Trump - time to start the arrests or stand down like every other worthless US Corporate President.
4) It's Official – Britain is leaving the EU.
The Prime Minister will present the EU with the papers in 90 days and they will be separated form the Union by Late March 2019.
5) Fifth – The Scottish Parliament demand another vote at separating form England.
This time though they will send people to the Voting Places and ensure a REAL count – no more voter fraud. Time to crack the heads of those conducting Voter Fraud.
6) Sixth – the Dead Sea Copper Scroll gives the full locatiojn of the Temple Treasures of the Jews.
7) Finally – a story to warm your cockles.
Senator Chuckie Schummer began screaming at a Trump Supporter in a Restaurant.
Oh Traitor Chuckie Schumer – try that with me you Punk – I will flatten your cowardly little rear end – you loud mouthed NAZI Pig.
You are facing arrest for Treason under USC 18 – 20 years to life.
If President Trump clears out the Idiots and Cowards at the Secret Service and actually manages to find a REAL MAN who is not afraid of his own shadow in the US Marshals office – Chuckie – you may be arrested soon.
Chuckie – Your our position as a Corporate Officer (Senator) does not cover your from "Conspiracy To Commit Murder."
=========================
—SAVINGS TIP OF THE DAY—
Got a call from an informant yesterday. Crops are failing worldwide so expect real food price increases within 3 weeks. We shall see.
Got another call – the Mid-Year food sales for one of the companies we sponsor was delayed for 30 days – problems with their food supply.
Listened to Jim Willie last night – Silver is in short supply and the Dollar is quickly being displaced by the New Chinese/Russian CHIPS System for world wide trade.
Perhaps we should stock up on Food and Silver???
Convert IRA's to Physical Gold and Silver through Noble Gold?
However – if you are broke like us - try buying 1 silver coin each month and some Rice and Beans each month and prepare.
Please keep in mind that the Local Animal Feed Store has grains and Diatamatious Rice at prices that may surprise you.
Failure to prepare is preparing to fail.
=========================
Please pray that those trying to destroy America are themselves caught in their own trap.
Please also pray that your family is ready for what is coming and that YOU are able to buy a little extra food and silver every month.
One last prayer – pray that you are not caught up in any Riot and if you are that you have a safe way out.
=========================
The News You Need
Dr William B. Mount
White House Recovers After Bomb Threat – Yahoo
Partner At Paulson & Company Jumps To His Death In Midtown Manhattan | Zero Hedge
Paulson & Co | Founded in 1994, Paulson & Co. is an alternative investment manager specializing in event driven investing.
DNC Asks Entire Staff For Resignation Letters | Zero Hedge
Belarusian KGB prevents massacre in Minsk – PravdaReport
US FUNDED CORPORATIONS WILL NOW BE EXPELLED FROM BELARUS FOR TRYING TO CREATE A MASSACRE DURING A PARADE.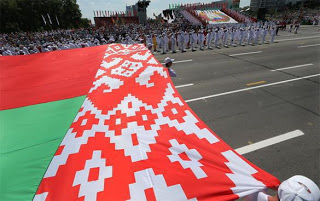 Mass. State Rep Caught Tipping Off Illegal Aliens To Imminent ICE Raids
ANOTHER FAT. SMUG AND HAPPY NAZI COMMITTING TREASON: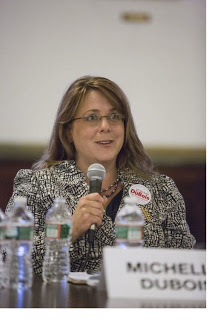 It's Official: Britain Leaves European Union
Scottish Parliament backs Nicola Sturgeon's demand for second independence referendum — RT UK
TIME TO CRACK SOME HEADS OF THOSE COMMITTING VOTER FRAUD: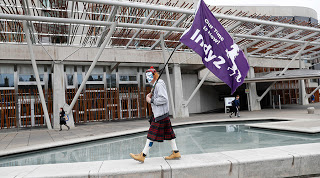 Enigmatic Dead Sea 'Copper Scroll' Reveals True Locations of Lost Temple Treasures – Breaking Israel News
Schumer loses cool with Trump supporter at swanky restaurant
Another NAZI Traitor that has committed CPOnspiracy Tpo Commit Murder: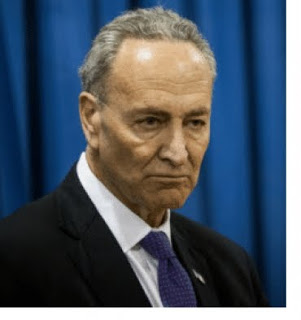 FINALLY – PLEASE PRAY THAT THOSE BLOCKIN TRUE NEWS ON BEFORE TIS NEWS ARE PUSHED ASIDE LIKE BAD RUBBISH.