Obama is the only president in US history to preside over 8 straight years of constant warfare. And during that time, the threats to our national security only increased, with the rise of ISIS to one of the greatest terroristic threats facing the free world today.
The vacuum created in Iraq by Obama's ill-timed withdrawal of the troops led to the rise of the Sunni-dominated ISIS, and Obama did little to fix the problem, although he ISIS did provide a convenient justification for even further increases in the national security state.
In the following video, Right Wing News looks at a recent interview with the Saudi Deputy Crown Prince Mohammed bin Salman, who revealed that during Obama's time, Saudi Arabia had offered direct military assistance to combat ISIS in Syria.
Since Obama's policy in Syria was 'no military boots on the ground', you would think that having the option of Saudi troops in Syria would have been a great boon to the efforts toward eradicating ISIS. Obama's response was to refuse such help, another testament to his total incompetence. Of course, don't expect the dishonest media to widely report on this…
SUBSCRIBE TO THE TOP STORIES OF THE WEEK IN THE NEWSLETTER HERE
DO NOT MISS: AIM FOR TRUTH (BELOW)
President Donald Trump had a meeting with Saudi Deputy Crown Prince Mohammed bin Salman that some in media seem to have missed. Perhaps the effusive praise for Trump is one reason why.
From Daily Caller:
A statement released by the Saudi leader was effusive in its praise for the U.S. president's "great understanding" of geo-political problems in the Middle East and his concern for better relations with the Saudi people.
The deputy crown prince also was supportive of the Trump travel ban to block terrorists.
Salman also agreed with Trump's efforts to enforce a temporary travel ban on visitors to the U.S. that includes countries with a Muslim-majority population.
"Saudi Arabia does not believe that this measure is targeting Muslim countries or the religion of Islam. This measure is a sovereign decision aimed at preventing terrorists from entering the United States of America. President Trump expressed his deep respect for the Religion of Islam, considering it one of the divine religions that came with great human principles kidnapped by radical groups," he said.
They even discussed the success of Saudi Arabia's 'wall' with Iraq, a "successful experience … which led to preventing illegal entrance of individuals, as well as preventing smuggling operations."
Media has to be surprised with the praise for Trump and the travel ban.
But an even bigger bomb was what the deputy crown prince's adviser, Prince Faisal Bin Farhan Al Saud, said in an interview with Bret Baier when talking about the meeting.
INSTAGRAM | FACEBOOK | GOOGLE+ | TWITTER | PINTEREST | STUMBLE UPON | TUMBLR
FOR MORE NEWS BY VOICE OF REASON CLICK HERE!
"We are more than ready to cooperate with the United States on countering ISIS in Syria and Iraq, across the region, not just financially but the Saudi government offered during the Obama administration's time to send its troops into Syria to fight ISIS, that was not met with enthusiasm by the Obama administration.
I think that offer remains on the table. And I'm sure that we're more than, the Saudi government is more than ready to support the U.S. in eradicating ISIS. But not just financially, but with its own troops and its own people."
Unbelievable. President Barack Obama left the vacuum in Iraq that led to the rise of ISIS. Then he did nothing to stop them early when he could have in 2014. Now we hear he turned down Arab money and help?
How many lost opportunities and how many are dead because of this?
Traditionally, the topic of "prepping" has been reserved for "tin foil hat wearing" conspiracy theorists or their websites, but people are FINALLY beginning to realize the amount of evidence accumulating that suggests we the people, are at risk of being placed under martial law, and losing all of our rights as guaranteed by the Constitution.
For those of you who are finally starting to realize there is major trouble on the horizon, largely as a result of the failure of the U.S. Dollar and Western banks, deteriorating conditions here at home both socially and economically, and nuclear tensions reaching all new heights, then I suggest you get your FREE GUIDE for how to survive Martial Law here, otherwise when things go south, the facility like the one below is where you might likely wind up.
DO NOT MISS: Start "Doubling Up On Your Prepping;" Countdown to Economic Collapse
Once all hell breaks lose, it will be too late by then to do anything about it. The writing is on the wall everywhere right now… do what you can while you still can! When I first released the video, there were LOTS of comments like, "This is just a closed former minimum security prison. Any idiot could have learned that on Google Earth." Oh really? I'm sure all the wanna-be debunkers felt real good about what they thought was discrediting me, but here's a few questions:
SUBSCRIBE TO THE TOP STORIES OF THE WEEK IN THE NEWSLETTER HERE
FACEBOOK | GOOGLE+ | TWITTER | PINTEREST | STUMBLE UPON | TUMBLER
OTHER STRANGE CONSPIRATORIAL STORIES:
Every 'Conspiracy Theorist' In America Has Just Been Vindicated… (Video)
Obama Wiretapping Bombshell Drops; This is as Serious as it Gets (Video)
WikiLeaks Releases Vault 7 – "Largest Ever Publication Of Confidential CIA Documents"
Updated: Interview with a Former NSA Deep State Operative About Today's Events ]
Alleged "Consensus on Climate Change" Actually Only 75 Hand-Picked US Scientists (Video)
Proof Andrew Breitbart Was Actually Killed to Conceal PizzaGate Story! (Video)
One-Stop Shop With Everything You Need Regarding the PizzaGate Pedophile Ring (Videos)
CNN: "Drunk Hillary" Beat Sh*t Out of Bill Clinton on Election Night
U.S. Intelligence Agencies Stopped a Silent Obama/Clinton Coup; Now You Are Needed (Video)
Weaponized Cell Towers Are Directly Related to Why Chemtrails Are Sprayed (Video)
More on Why Weaponized Cell Phone Towers Are Popping Up Everywhere (Video)
Why Are Weaponized Cell Phone Towers Being Constructed Everywhere?
U.S. Government Experimenting on U.S. Citizens Unknowingly (Video)
What Are Global Leaders All Warning Their Countries to Prepare For? (Video)
US Government Experimenting Using Secret Electronic Warfare on Citizens (Video)
Mainstream Media Blasts Alternative News Personality on FEMA Camps (Videos)
Proof Massive Underground Military Bases and Complex Tunnels are Real (Videos)
Why Is The Federal Government Installing Mysterious Boxes On Utility Poles? (Videos)
Secret FEMA Meeting Discovered Some Very Bad News For Mankind (Video)
Secret Banker Meeting in New York Unveils New Digital Cash System (Video)
FACEBOOK | GOOGLE+ | TWITTER | PINTEREST | STUMBLE UPON | TUMBLER
"I'M WITH THE DEPLORABLES" T-Shirt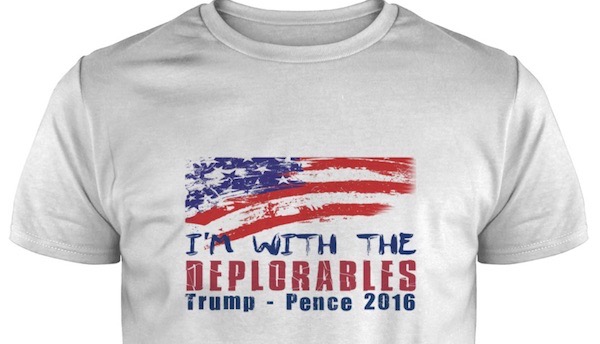 FACEBOOK | GOOGLE+ | TWITTER | PINTEREST | STUMBLE UPON | TUMBLER