Story Views


Now:
Last Hour:
Last 24 Hours:
Total:
TradCatKnight: Barter For Survival: Top Ten Barter Items Every Prepper Should Have
Wednesday, March 29, 2017 14:59
% of readers think this story is Fact. Add your two cents.

Barter For Survival: Top Ten Barter Items Every Prepper Should Have
http://tradcatknight.blogspot.com/2017/03/barter-for-survival-top-ten-barter.html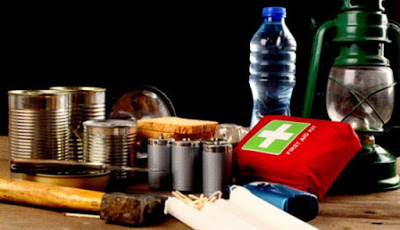 Barter items for survival – What would you have to trade in a survival situation?
Any conversation about prepping first starts with the "the best survival gun" followed by "bugging out vs hunkering down" and then on to "the best retreat location" and then to "what to have on hand for barter… well today, I'm going to answer that question.
The first thing to consider is what items do people need and use every day, followed by will they need these items after a long-term disaster and if so will those items be readily available when the resupply lines are cut. If not, then would those items be easy to make from other common items?
These are the questions I asked when putting away my own barter items – those are included in the list below in no order.
1. Ammunition
While I don't advocate bartering most ammo after a collapse simply because that ammo could be used against you. Stop and think about it, if a person needs to barter for ammo in the first weeks and months after a collapse then it's evident that that person has not prepped and will need other stuff, stuff they figure that you now have and there is no guarantee that they won't use the ammo that you traded them at a later date to kill you and take your preps for their own use.
The exception that I make with ammo for barter purposes is for shotgun ammo. I've stocked up a large amount (500 rounds) of 12 gauge bird shot in #6 and smaller shot sizes for barter purposes. Sure birdshot can kill someone, however, it's low penetration and short range make it one of the least threatening ammo types that can be stocked up and used for barter purposes.
2. Water Filters
Fresh, clean drinking water will always be in demand and while storing water for barter might not be feasible for most people it's easy and takes up little room to store water filters such as the life straw. The life straw is an excellent barter item, that is easy to store, has a long shelf-life and is small and lightweight meaning that 25 or more of these types of water filters can be stored in a small space life a military ammo can.
3. Garden Seed
Seed to grow food is one of the if the best barter items that you can have on hand post collapse. I store both non-hybrid seed as well as hybrid vegetable seed for barter. Seed is light-weight and inexpensive but will be worth more than gold to a survivor who is trying to barter for those seed after the balloon goes up. But, before, you go out and buy a bunch of seed for barter (or for your own use) do some research on what grows well in your local area. Another thing that I've done is print off copies of the PDF guide "Planting a Home Vegetable Garden" to handout when bartering with vegetable seed because most people have no idea how to plant a garden and this pamphlet will give them more confidence in their own ability to take the seed and grow food. This will help them to be successful as well as increase the perceived value of the seeds when you're negotiating your barter deal.
4. Solar Panels and Rechargeable Batteries
Wow! Wipe that look off your face, I know what you're thinking… solar panels… those are expensive and I can't afford those for myself let alone stockpile enough for barter. Well, in some cases you would be correct, however, I'm not talking about expensive 200-watt panels, no not for barter, what I'm talking about here is smaller solar chargers such as the C.Crane 11-in-1 Solar Battery Charger priced at $24.99 each or the SunJack Portable Solar Charger with a SunJack USB Battery Charger for Rechargeable AA/AAA Ni-Mh and Ni-Cd Batteries for under $60 dollars. You can also set up a charging center where people can bring you their batteries to charge and you use your solar set up to charge their batteries in exchange for goods.
5. First Aid Supplies
You could stock up on individual first-aid items such as bandages and gauze and while that's a good idea, I've also stocked up on premade first-aid kits for barter. These kits can be bought for under $20 each now but post-collapse would be worth much, much more. Don't forget about antibiotics – you can get antibiotics here and find out more about their use here. If you have medical skills (or someone in your group does) then those medical skills will be in high demand and can be bartered for just about anything that you need.
If you enjoy the TradCatKnight blogs, please recommend above as a contributor!
Read more and watch related video at article link above.