Story Views


Now:
Last Hour:
Last 24 Hours:
Total:
TradCAtKnight: How To Survive The Apocalypse
Wednesday, March 22, 2017 14:59
% of readers think this story is Fact. Add your two cents.

How To Survive The Apocalypse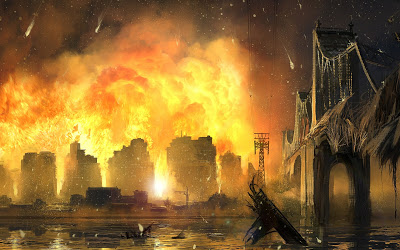 So the apocalypse arrived and the world as we know it has come to an end. What to do next?
Assuming you're one of a handful of survivors, do you have what it takes to make it more than a couple of winters and maybe even sow the seeds for the rebirth of humanity?
Something that we all wonder about… even in an un-conspiracy related scenario, what would you do during an emergency? During a natural disaster, major power outage, martial law, or a pandemic?
This is just a list of basic survival tips that we should all know.

Just a couple weeks ago, I came across another documentary on youtube from the History Channel that I found pretty informative, enlightening, and it really paints a great, detailed picture for you if you're ever caught in the city when SHTF.
Tactics City Bug out Bag
For those just starting, this series starts at the beginning, focusing on skills necessary and then the series moves into gear and knowledge. This video, will focus on building a bug out bag or kit for URBAN Survival. Every environment will require different skills and gear to give yourself the best chance for survival. It begins with the basics and increases from there. When beginning to prep or prepare, skills come first and then gear.
Focuses on the basics of Urban survival in a bug out situation, when Escape from the city & long term survival becomes necessary.
This is the beginning of the new series called "Apocalypse ". It focuses on Gear we should acquire and things we should learn, Research and study to prepare as best we can for the initial phases of starting to Prep and train for survival in any situation. This series will introduce and elaborate on many skills, abilities, planning and gear that will not only aid in survival in an apocalyptic scenario but also in everyday life and other survival situations.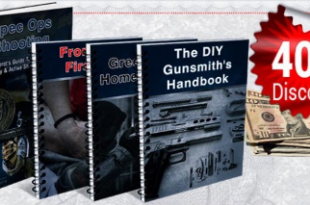 This is a discussion about skills and gear that will be necessary for survival. Not just in an apocalyptic situation, but also in Urban and city survival. We discuss Fire Making, Water Purification, Shelter, First Aid and Self Defense. We talk about the skills and gear needed in general to begin training or prepping.
The Entire series (Apocalypse Tips) begins with the other videos that discuss edibles, skills and other facts.
We discuss gear NECESSARY for starting a bug out bag and preparing to possibly bug out from a heavily populated or Urban are into a remote or wilderness type of settingWhen life or circumstance dictates, we may be have to evacuate from our comfort zone and are forced into a situation that survival on a basic & primitive level becomes necessary.
The items discussed are fairly inexpensive and easily obtainable.
These items will offer an excellent means for making survival easier and somewhat more comfortable.
This is not an attempt to sell gear or supplies, just an evaluation of some items.
There is always more that can be added, this is an introduction to the skills everyone should possess for the best chance of survival. There is always more that can be added…more shelter types, first aid techniques, self defense moves, water purification methods and food gathering and prep.
Take what you can and leave the rest.

If you enjoy the TradCatKnight blogs, please recommend above as a contributor!
Read more and watch related videos at article link above.