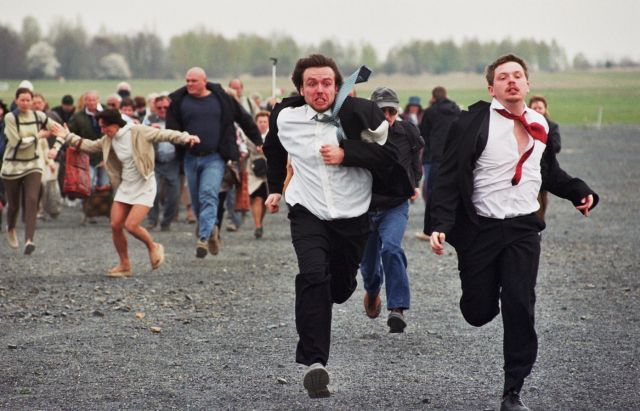 Recently, a few articles have been posted about the global elitists suddenly packing it up and moving to other areas, including New Zealand. Two very well-known and highly sought after experts, (one who has been nominated as a pulitzer prize winning investigative journalist, and the other a frequent guest on Fox News, and is a television/radio show host, and more), came to me with information that is absolutely explosive!
Please listen to what they have to say, and I encourage you to share it with others.
Global Elite Suddenly Running For Their Lives-These Experts Reveal the Shocking Truth!
CHECK OUT LYN LEAHZ ON YOUTUBE AND SUBSCRIBE TODAY—CLICK HERE NOW!
From the New Yorker:
DOOMSDAY PREP FOR THE SUPER-RICH
Some of the wealthiest people in America—in Silicon Valley, New York, and beyond—are getting ready for the crackup of civilization.
And that was just the headline and sub-header. Here are some more excerpts from the same article:
Survivalism, the practice of preparing for a crackup of civilization, tends to evoke a certain picture: the woodsman in the tinfoil hat, the hysteric with the hoard of beans, the religious doomsayer. But in recent years survivalism has expanded to more affluent quarters, taking root in Silicon Valley and New York City, among technology executives, hedge-fund managers, and others in their economic cohort.
In private Facebook groups, wealthy survivalists swap tips on gas masks, bunkers, and locations safe from the effects of climate change. One member, the head of an investment firm, told me, "I keep a helicopter gassed up all the time, and I have an underground bunker with an air-filtration system." He said that his preparations probably put him at the "extreme" end among his peers. But he added, "A lot of my friends do the guns and the motorcycles and the gold coins. That's not too rare anymore."
The article goes on to say, among many other things:
For some, it's just "brogrammer" entertainment, a kind of real-world sci-fi, with gear; for others, like Huffman, it's been a concern for years.