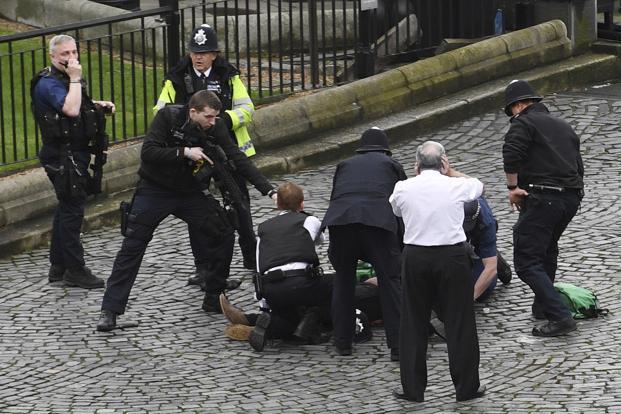 DEBKAfile was founded by a team of journalists in June 2000 as an independent Internet Web site, providing an intelligence and security news service. March 22, 2017, 5:08 PM (IDT)
In an apparent multiple terror attack, gunfire was heard Tuesday close to the British parliament at Westminster Palace and Westminster Bridge. An ambulance helicopter is evacuating an estimated ten people. Scotland Yard is not providing information.
The session in the House was suspended by the Speaker and lawmakers told to stay inside. The building is under lockdown and a police cordon set up outside. A police officer bundled Prime Minister Theresa May out of the house. Several bodies seen on Westminster Bridge. Witnesses say an assailant entered Parliament, stabbed a policeman and was quickly shot by armed police.
Our unique angle on these subjects – and strong intelligence dimension – has earned DEBKAfile a global reputation and a steady readership – which skyrockets in times of crisis.
Source: http://www.debka.com/newsupdate/20183/British-parliament-under-possible-terror-attack-Ten-injured
Check out more contributions by Jeffery Pritchett ranging from UFO to Bigfoot to Paranormal to Prophecy
~~~~~
Most people who use social media have figured out that Facebook and Google are in cahoots with the government. For those who are well aware of the issues, it's high time you switched over to Seen.life. It is a website that is similar to Facebook but without all the censorship.
Firearm friendly, you may buy sell or trade anything allowed by site TOS rules.