In the modern world, there are literally thousands of ways of making money online. There are many people who get up every day, grab a cup of coffee, and go online to work from the comfort of their own home. There are many benefits to working from home or on the go, and the amount of money you can make online is also not to be underestimated.
There is one thing you should know, though – there is no such thing as easy money, be it online or offline. The ads that you see on a regular basis, about how your fortune awaits you, and all you need to do to is click several times a day are simply not true. An online career demands time and effort, just like any other. With that in mind, let's go through the list of the most popular ways of earning a living online.
Writing
I had to put writing as a general category because there are various career opportunities that you can pursue if you are a talented writer. Since textual content is gaining popularity more and more, the need for copywriters is on the rise, too.
You can start with your own blog. If you don't have technical knowledge, you can use a free website builder to get your blog up and running. Make sure to register on several online platforms that specialize in connecting employers and workers – UpWork, Freelancer, Guru, etc.
Another way of making money by writing is writing eBooks. Since this is a source of passive income, you might want to start working on it right from the start, to get as much eBooks out as possible. In the meantime, if you get recognized as a copywriter, you won't have enough time to write both valuable content for your clients and an eBook.
Social Media Manager, Specialist, Coordinator…
More than half of the world's population is using social media networks. Businesses recognized social media as valuable resources to be used as a means of branding and marketing strategies.
This created several online job openings. So, if you find yourself enjoying social media a few hours each day, you can turn that enjoyment into working hours and make serious money off it.
Before you dive into it, make sure to do some research and apply for a course on sites such as Udemy, Coursera, etc. Meanwhile, implement everything you learned to your social media profiles. Those will be your portfolios when you apply for a job.
Here are several options you can choose from:
Social media manager – people responsible for social media campaigns.
Social media specialist – these specialists develop strategies to meet the social media needs of both the company and the client.
Social media coordinator – as a coordinator, you will have to follow a posting calendar and make sure that all posts are relevant and posted on time.
Social media analyst – follow metrics and trends in order to provide insights into how to improve your social media strategy.
Social media community manager – you will have to interact with people on social media on a regular basis.
Social Media Planner – you'll be in charge of developing advertising strategies across all accessible social media channels.
Online trader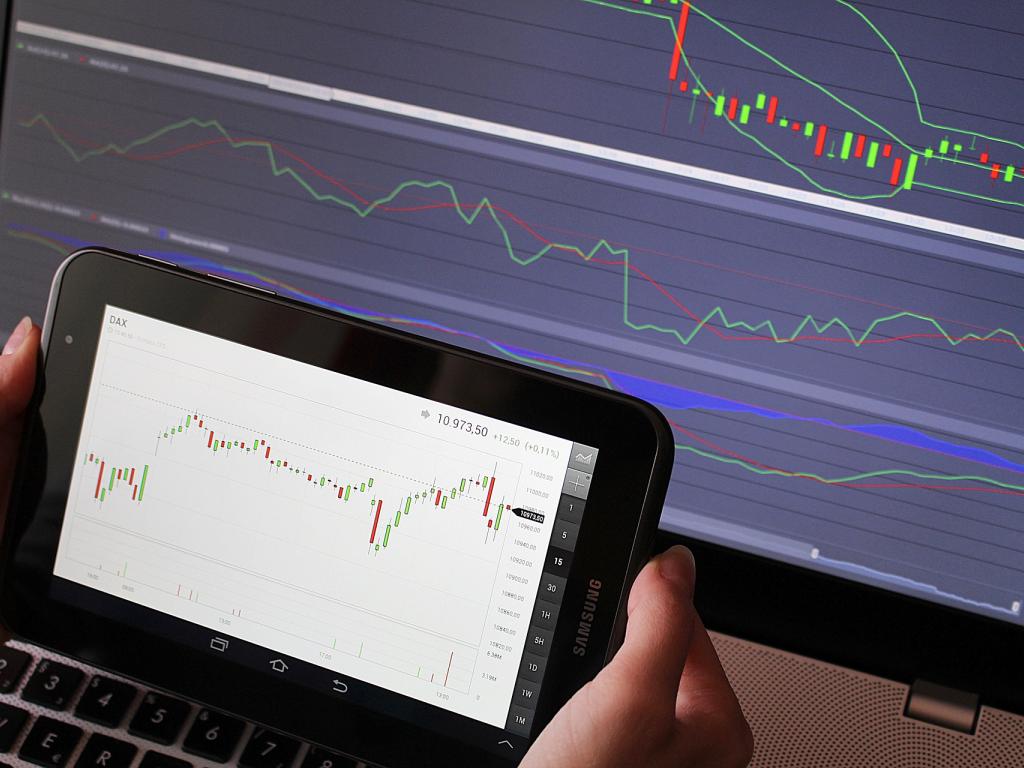 Online trading in stocks, forex or commodities is a job you can do from the comfort of your home. An online trader is definitely one of the most popular online careers in the US. There are a few things you should know, though, before you start. Before opening an online brokerage account, make sure to read the fine print. Keep an eye out for maintenance charges and check the trading commissions.
You can also try to pursue a binary options broker career. Binary options brokers trade against the house. Basically, you need to make an educated guess if the stock price is going to go up or down. If you guess right, you will make money, if not, the broker you betted against takes your money.
Software Developer
If you don't like the legacy working environment, with that rigid structure that has to be respected throughout the day, you can pursue an online career as a software developer. You can sell your professional services on sites such as UpWork and Guru. There are many job openings for software developers online. If you have the necessary skills, you can get the gig right now.
On the other hand, if you want to passively earn money, you can start developing apps for smartphones. You will make passive earnings from the ads people see in your apps. When you get more experience, you can start a more serious project so that you can charge your app users directly by selling your app on the market.
These are the most popular ways of making money online. Needless to say, there are hundreds of less popular ones, but still rewarding enough to put food on your table and much more. If something from this list caught your attention, dig into it. Identify what you need to learn and how you can improve in order to pursue the online career of your choice.