Latest post from MARKSVEGPLOT – a blog about food and gardening in England"
My Tomato seedlings were getting a bit overcrowded in their little pots, so I have been busy "pricking them out" – in other words separating them into individual plants and putting each one in its own pot.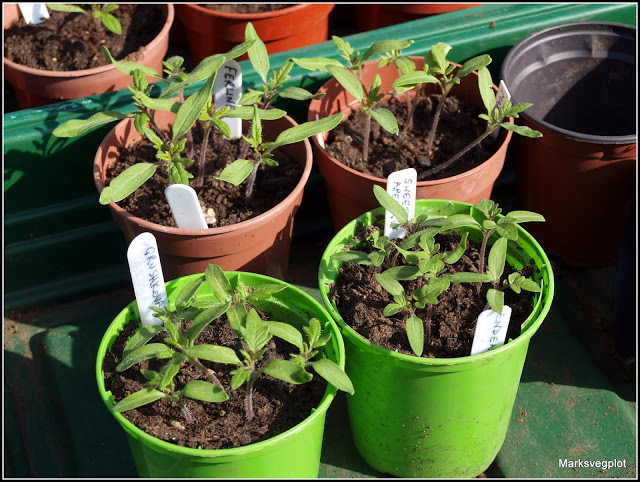 This is the "Before" state – with 5 or 6 seedlings in each pot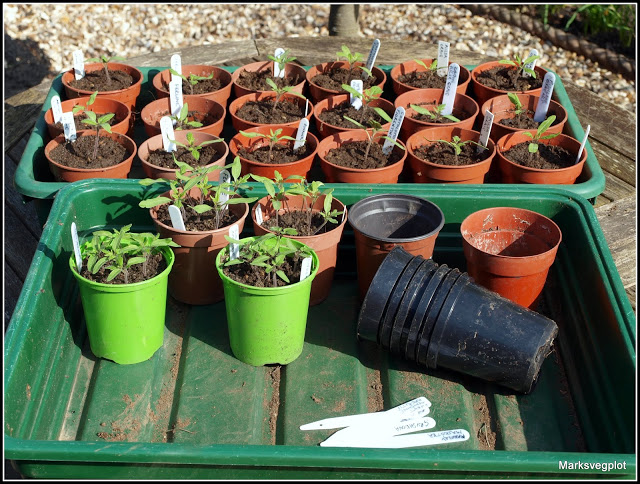 This is the "During" stage
The tomato seeds were sown in John Innes No.1 seed compost, which is very light, and now the little plants have been transplanted into pots of John Innes No.2, which is a bit more substantial and has nutrients enough to keep the plants supplied for several weeks without additional feeding.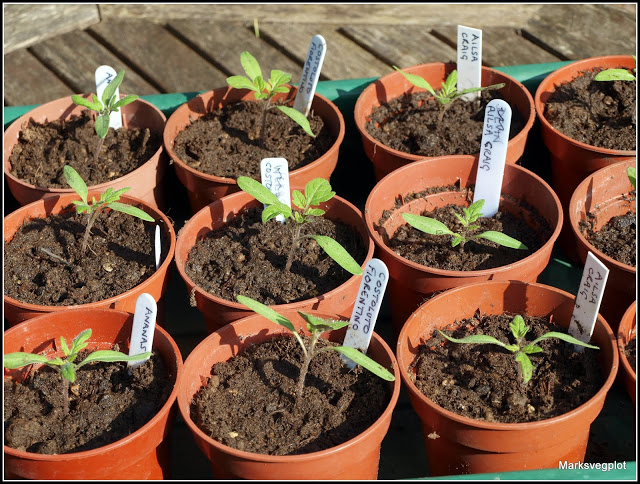 This is the "After" state – with each plant in its own pot
You'll notice that each pot has a label, because it is all too easy to lose track of which type is which. At this stage they all look very similar!
I now have 45 tomato plants left. Yes, I did discard nearly as many. It grieves me to throw away perfectly viable seedlings, but I really only intend to grow 15 plants, so with 45 that's one to keep and two spares of each variety.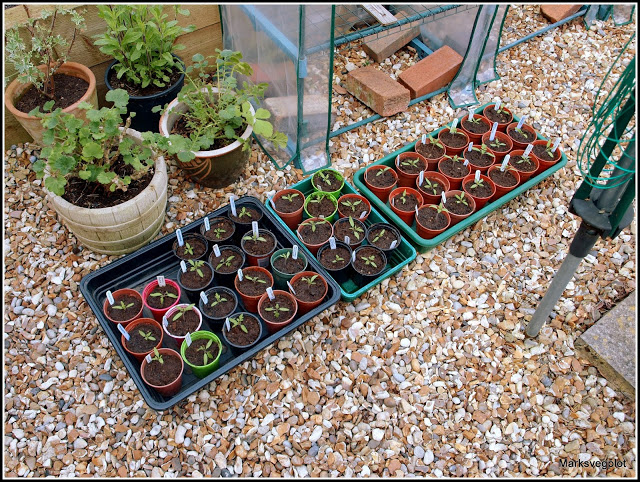 I'll be bringing the little plants indoors at night-time for the time being, and keeping them in the mini greenhouses during the day, or perhaps out in the open if the weather is warm enough. I reckon that once the night-time temperatures are 10C or over, it will be OK for the tomatoes to stay out in the greenhouses without being brought indoors.
To read more articles like this, on Gardening and Gastronomy, please visit * http://marksvegplot.blogspot.com/ *
Source:
http://marksvegplot.blogspot.com/2017/04/pricking-out-tomato-seedlings.html