A NASA image captured from Orbit above the Lunar Surface and released on December 30, 2016 shows a highly usual anomaly in the Oceanus Procellarum, a vast lunar mare on the western edge of the near side of the Moon.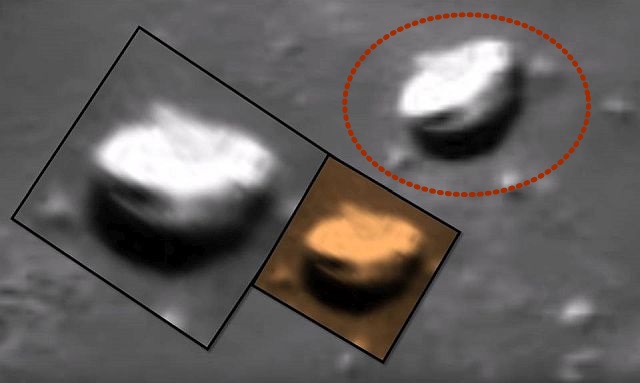 Streetcap1 who discovered the strange object wonders whether the anomaly is an alien probe with an antenna on top or… it could be a radio telescope placed on the Moon by someone with the aim to communicate with the Earth?
Link image: http://wms.lroc.asu.edu/lroc/view_lroc/LRO-L-LROC-2-EDR-V1.0/M1101289222LE
Check out more contributions by Jeffery Pritchett ranging from UFO to Bigfoot to Paranormal to Prophecy
~~~~~
Most people who use social media have figured out that Facebook and Google are in cahoots with the government. For those who are well aware of the issues, it's high time you switched over to Seen.life. It is a website that is similar to Facebook but without all the censorship.
Firearm friendly, you may buy sell or trade anything allowed by site TOS rules.