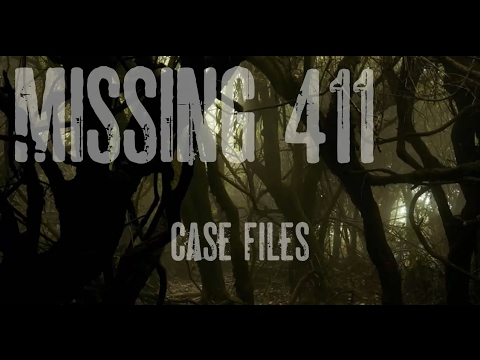 This collection of solo flute pieces from Navajo-Ute musician R. Carlos Nakai is an evocative delight. The album consists of mostly original material, from the composition "Canyon Reverie," to the improvisational "In Media Res," to "Athabascan Song," an arrangement of a traditional song. The latter in particular stands out, with a faster rhythm and more lilting melody than most of the other pieces. There's also "Ancient Dreams," performed on a bone whistle; the instrument almost exceeds the upper range of human hearing, and Nakai occasionally sounds like he's imitating birdcalls. A classically trained musician, Nakai blends musical traditions to create a whole that reminds one, on occasion, of Japanese shakuhachi music.
This album best captures the timeless serenity of the solo Native American flute. R. Carlos Nakai's music speaks to the spirit with a simplicity that transcends place and time. Includes original compositions, traditional Athabascan and Omaha melodies.
1. Shaman's Call
2. Canyon Reverie
3. In Media Res
4. Gateway
5. Athabascan Song
6. Coyote Animus
7. Song Of The Evening Star
8. Ancient Dreams
9. Catfish Muse
10. Star Chant
11. Aura Aurealis
12. Crystal Canyon
13. Omaha Song
14. Nemi
15. Earth Spirit
Ray Carlos Nakai (a.k.a. R Carlos Nakai ) was born in Flagstaff Arizona on April 16, 1946 and now resides in Tucson, Arizona. He is a Native American of Navajo-Ute heritage who began his musical career as a freshman at Northern Arizona University studying brass instruments and playing in the NAU marching band. In his sophomore year he enlisted in the US Navy with the hope of eventually playing in the Armed Forces Band. He passed the highly competitive auditions for the Armed Forces School of Music and was 28th on the waiting list for admission. Playing with the Armed Forces Band became impossible, however, because an auto accident damaged his mouth making it impossible to produce the correct embouchure to continue playing brass instruments. Shortly after this accident, he was presented with a gift of a traditional Native American cedar flute and challenged to master it.
Nakai says that most of his inspiration comes from the expressions of native communities and his desire to preserve his own Native American heritage. In addition, he likes to blend his native music with that of other cultures thereby helping to preserve their heritage as well. To that end, he has collaborated with a Japanese folk ensemble, the Philadelphia Orchestra's Israeli cellist Udi Bar-David, and many others. He has worked with American composer Philip Glass Tibetan flutist Nawang Khechog and flutist Paul Horn. A 2005 collaboration with slack key guitar master Keola Beamer fused two very different indigenous American cultural forms and resulted in the album "our Beloved Land." He has expressed his philosophy and views of Native American culture in the modern world in an interview with Native Digest.
The Library of Congress has more than 30 of his recordings preserved in the American Folklife Center.
His "Earth Spirit" and "Canyon Trilogy" albums are the only Native American albums to be certified Gold by the RIAA.
Nakai developed a system of tablature notation ( commonly known as Nakai Tablature ) that could be used across a wide variety of flute keys and tunings. He published this in The Art of the Native American Flute (1996) with James Demars, Ken Light and David P. McAllester. This provided resources and support for other musicians playing the Native American flute.
In 2005 he was inducted into the Arizona Music & Entertainment Hall of Fame. He was awarded the Arizona Governor's Arts Award in 1992. He received an honorary doctorate from Northern Arizona University in 1994 and the NAUAA Dwight Patterson (1934) Alumnus of the Year Award in 2001. Nakai earned a Master's Degree in American Indian Studies from the University of Arizona.
R. Carlos Nakai. Canyon Trilogy. Canyon Records (1989). Track list below. A photo montage of ancient Native American rock art from the Southwestern United States. I want to thank photographer, Doak Heyser for letting me use his images in this video.
Track list: Song for the Morning Star, Daybreak Vision, Ancestral Home, Echoes of Time, Inward Journey, Creation Chant, Canyon People, Turquoise World, Cleft in the Sky, Spiral Passage, World of Rainbows, Waking Song, The Sacred Reed, Kokopelli Wind, Departure, Into the Maze.
Check out more contributions by Jeffery Pritchett ranging from UFO to Bigfoot to Paranormal to Prophecy
~~~~~
Most people who use social media have figured out that Facebook and Google are in cahoots with the government. For those who are well aware of the issues, it's high time you switched over to Seen.life. It is a website that is similar to Facebook but without all the censorship.
Firearm friendly, you may buy sell or trade anything allowed by site TOS rules.