(Before It's News)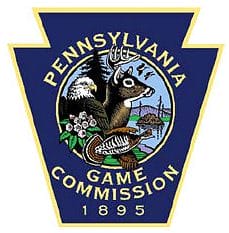 USA -(Ammoland.com)- The Pennsylvania Game Commission this spring is conducting controlled burns to restore wildlife habitat and decrease the threat of wildfires on state game lands statewide.
Since 2009, the Game Commission has used controlled burns to improve wildlife habitat and restore sensitive habitats. In 2016, more than 10,000 acres of state game lands were treated with controlled burns.
"No other single management practice gives us such a broad range of habitat benefits," explained Ben Jones, Habitat Division Chief of the agency's Bureau of Wildlife Habitat Management. "Those benefits include soil enrichment, invasive-plant reduction, mast-yield increases and wildfire threat reduction."
Prescribed burns are conducted according to state law by highly trained crews with hundreds of hours of experience. Long before burn day, crews plan operations and establish fire-containment boundaries to ensure safety, both for themselves and the public. Crews coordinate with local emergency-response personnel before and during burns, as well as news media.
Controlled burns always occur on a relatively small percentage of the landscape, consequently their impact on wildlife during the burn is almost negligible. Although a burn might disrupt a few ground nests, those birds – including wild turkeys – often re-nest. The direct impact is small and benefits to the wildlife community far outweigh potential negatives.
Controlled burns in spring improve turkey habitat, especially for young broods. After a controlled burn, succulent regrowth provides poults cover and protein-rich bugs. These benefits often last more than five years.
Increased moisture usually suspends the spring fire season by late May. And since most nests don't hatch until June, it's unlikely that young birds would be harmed. The timing of these burns is critical. So is their need.
Access to specific burn locations will be limited on burn day, but will reopen soon after, usually by the next day. Burns dates will be released to local media before the treatment.
Spring turkey hunters and other state game lands users can keep tabs on when and where the Game Commission is conducting controlled burns through a web map, accessible via the "Controlled Burn" link on the Game Commission's website.
This post Controlled Burns To Improve Pennsylvania Habitat And Forest Safety appeared first on AmmoLand.com Shooting Sports News .
Source:
https://www.ammoland.com/2017/04/controlled-burns-improve-pennsylvania-habitat-forest-safety/